There is a new season of Warhammer Underworlds ahead of us and Games Workshop has reunited with Becca Scott to show off the new rules in season 2.
Warhammer Underworlds: Nightvault introduces some new concepts and mechanics to the game. If you were looking for a quick refresher or if you are completely new to the game then Games Workshop has you covered:
via Warhammer TV
The New Stuff – Its Magic!
For the veterans, here's a quick breakdown of how the new Spells work in the game. First off, your Character has to be a wizard – this is indicated by the number next to their name: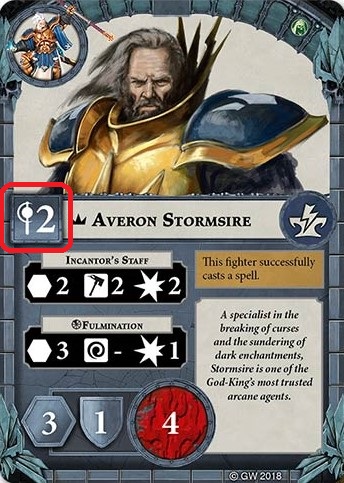 Sveron Stormsire is a Level 2 Wizard
That number not only indicates the character Wizard Level, it also indicates how many dice they can use when attempting to cast a spell. In this case, as a level 2, Averon Stromsire can use 2 dice for a spell/magic action. That also includes using his Fulmination Attack. These dice rolls use the new Magic Dice: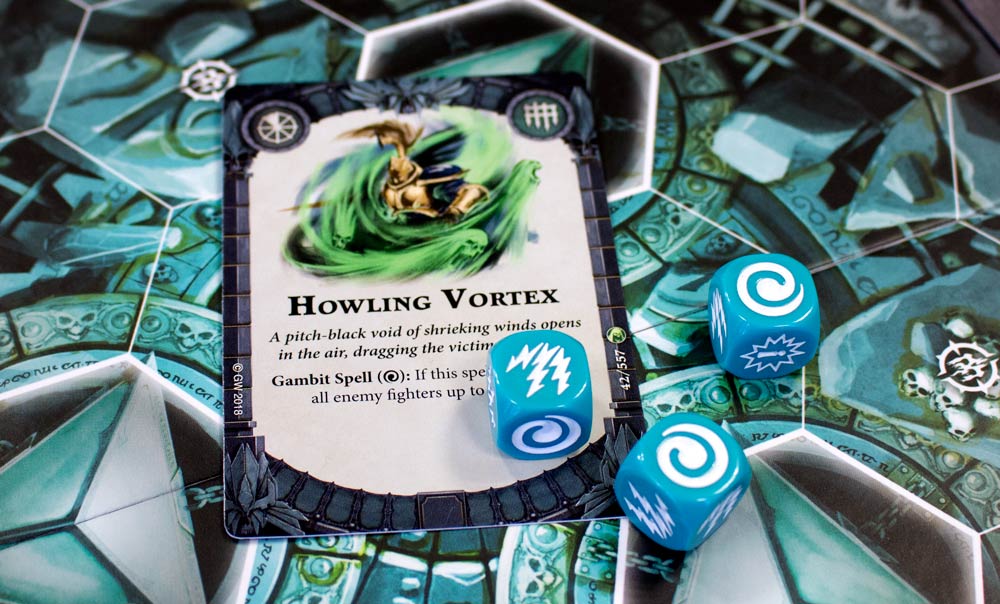 To successfully cast a Gambit Spell, you need to get an equal number of matching results. In the case of Chain Lightning below, you need 1 Focus Symbol to succeed. Side note – there are critical successes on the magic dice, they count as any symbol. However, if you roll 2 in a single check the casting wizard takes 1 damage!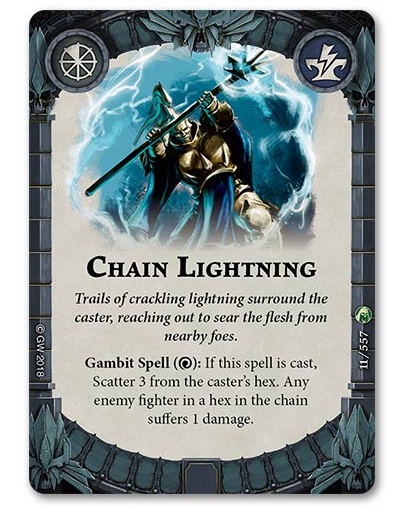 Chain Lightning also has Scatter which is a new mechanic. Scatter uses the new Scatter template: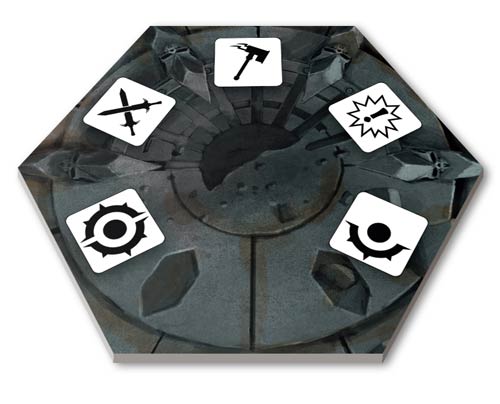 When using the Scatter mechanic, you roll a number of dice that are part of the ability. In Chain Lightning's case, you'd roll three dice. You can then use the dice to form a "chain" of linked hexes. And yes, you can use the attack die in any order – but you can't change the orientation of the Scatter template once you've rolled the dice.
The rest of the game plays pretty similar to before and all of that is covered in the video above. If you're brand new and don't have anyone around to help out learn the game, watch the video and it will take you step-by-step through the game. If you're an old vet, you can skip ahead to the 17:20 mark for a quick primer on Spells. Scatter starts at 20:55 mark.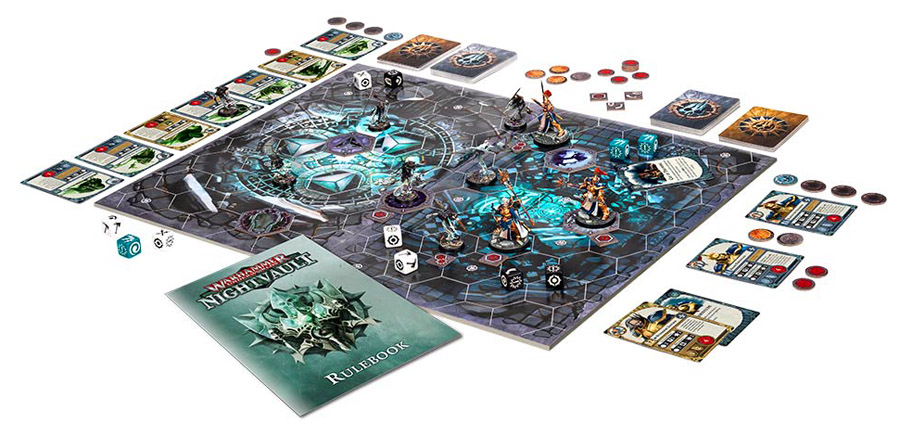 Warhammer Underworlds: Nightvault is up for Pre-order this weekend from Games Workshop!