Geekery: 'Bumblebee' Tries to Revive the the Transformers Franchise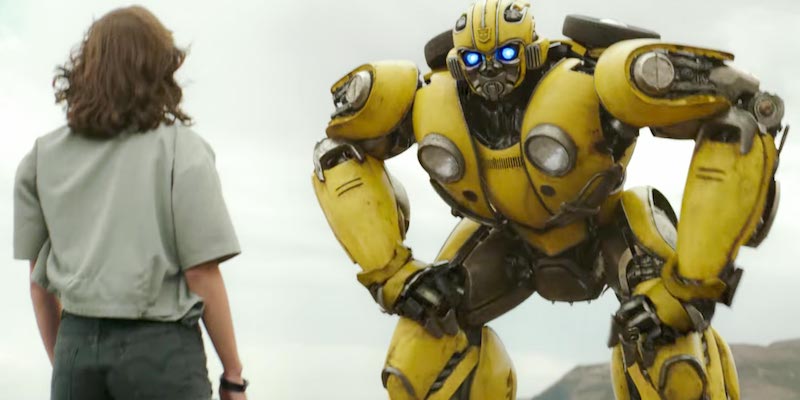 Bumblebee tells the heartwarming story of a girl and her Autobot friend fighting for the survival of Earth in an intergalactic war. Director Travis Knight – who brought us Kubo and the Two Strings – brings story back to the Transformers franchise.

Knight is bringing some levity and humanity to the franchise that Bay hasn't in a very long time. There are definitely giant robot fights in this movie, but there's another layer there.  The interactions between Bumblebee and Charlie Watson (played by Hailee Steinfeld) in this trailer are pretty adorable. They remind me a bit of Baymax and Hiro in Big Hero 6. Even the official synopsis focuses on their relationship rather than the war happening around them…
On the run in the year 1987, Bumblebee finds refuge in a junkyard in a small Californian beach town. Charlie, on the cusp of turning 18 and trying to find her place in the world, discovers Bumblebee, battle-scarred and broken.
The movie franchise is pretty trashed at this point. Bay has managed to run it into the ground despite the large, loyal fanbase the toys and characters have. I don't know if the attitude changes made here, or 1980s nostalgia, are enough to pull it out of its slump, though. See what you think.
Bumblebee hits theaters – during a very busy holiday season – on December 21st.