Goatboy's 40k – Playing the Waiting Game with Chaos Daemons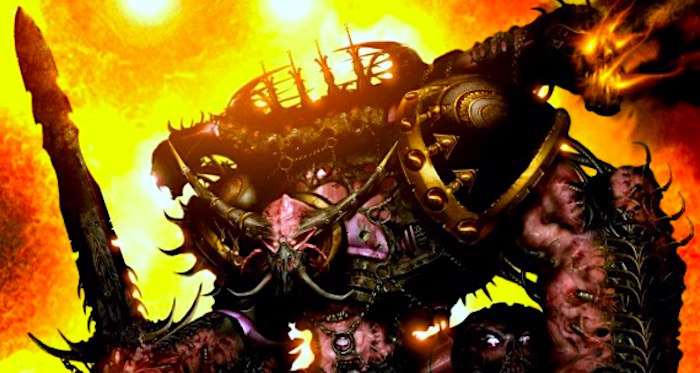 Goatboy here again and today I've breathed new life into a classic formation from 7th – the Tetrarchs.
I know an FAQ is coming and thus any real army building drive has been pushed back down and held in check by dreams of CP nerfs and Castellan shackling.  This leaves me jonesing for the FAQ – GIMME GIMME GIMME.  I know the Killteam Rogue Trader has some 40k rules – but with limited units, weird faction keyword interactions, and an overall weaker set of rules means this isn't going to shake up the competitive scene.  I think if the units could be bigger then we might have something to talk about – but we'll have to wait for a future release.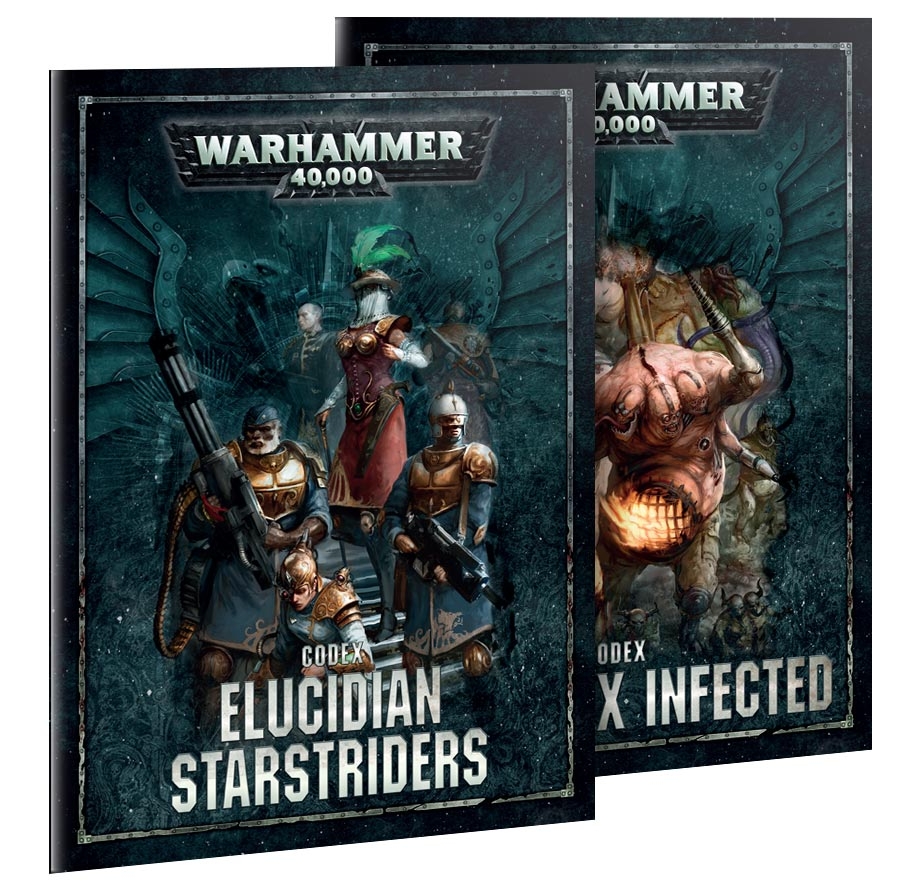 Looking for a 40K Safe Bet
So what is there to do for a competitive hungry gamer right now?  I know I am currently looking at armies that either don't abuse CP or don't need the ability to regrow a ton to be useful.  This leans me towards Chaos stuff as while CP help them – they don't usually use them nearly as much as their Imperial Counterparts.  This leads me into weird lists that try and use a "wave" of pain aspects in order to complete the mission of winning the game.  They probably won't work that well – but at least it will most likely survive the upcoming FAQ.
This lets me think about some of my old lists I loved back in the day.  I initially played the old Flying Circus back in the 6th, 7th edition days.  I really enjoyed the aspect of super Daemon Princes flying around and playing by hoping for the dice to fall towards my favor.  Heck even with the changes and nerfs that later editions of 7th brought I still bought the Tetrad to any event I could.  So the question is – could I make a Tetrad work again?  Or at least something like the Tetrad with a Daemon Prince from Each god.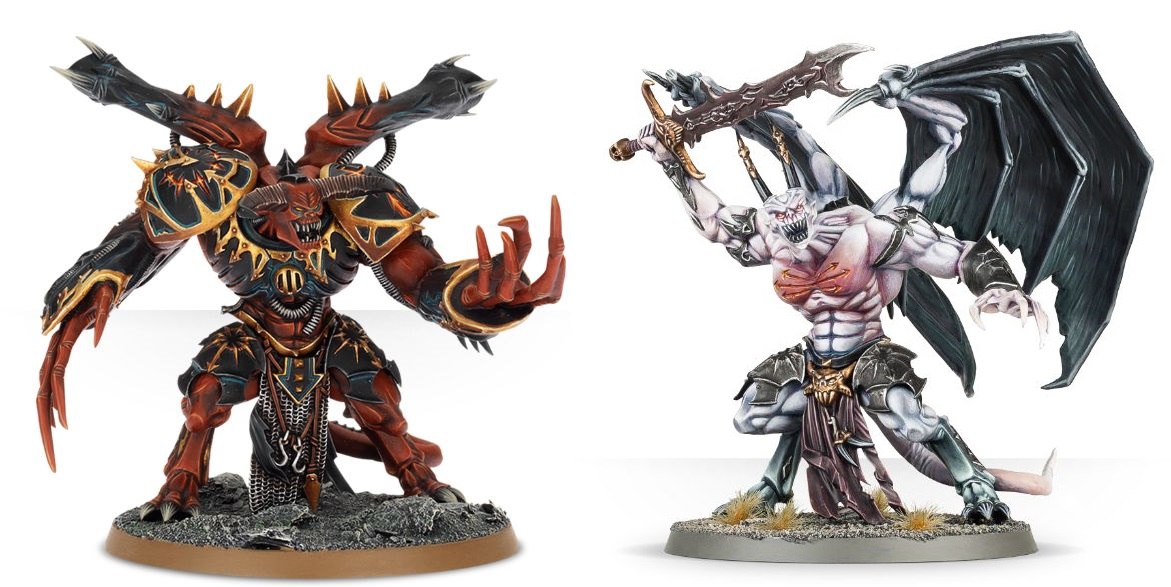 I used to be a Space Marine
I used to kill Bretonnians
Of course with the rumored chatter that the whole – each Daemon Prince from each both has a different name so… are they actually different?  And if so then they break the rule of 3 so then this list can still work?  Or does this list just not work ever at all?  But of course as the FAQ is not here let's just see if I can even remake a Tetrad pre FAQ/rule of 3/Daemon Prince Dance Party.
First of all – we know the best Tzeentch prince is the Thousand Sons one – but this isn't as Thousand Son's army.  It probably means I need to look towards using a Chaos Daemons base as my shell for the army.  Sure I can use Ahriman and a Sorcerer to help get the "best" scheming Daemon Prince – but it gets hard to make it work.  The same goes with a Nurgle one and the Death Guard due to the nature of the Armor Relic and a mean Warlord Trait.  But you will see what my brain works with as I try to build a list out of these thoughts.
The Neo-Tetrarchs
Chaos Daemons Battalion
HQ: Daemon Prince of Chaos, Mark of Khorne, Wings, Malefic Talon, Daemonic Axe, Warp Bolter – 189 – Relic – Will take Skull Reaver
HQ: Daemon Prince of Chaos, Mark of Tzeentch, Wings, Malefic Talon X 2, Warp Bolter – 189 – Warlord – Will take Incorporeal Form and spend 1 CP for Impossible Robe
Troops: Nurglings X 3 – 54
Troops: Nurglings X 3 – 54
Troops: Nurglings X 3 – 54
Troops: Nurglings X 3 – 54
Death Guard Spearhead Detachment
HQ: Daemon Prince of Nurgle, Wings Malefic Talon X 2, Plague Spewer  – 199 – Will burn 1 CP for the Plate
Heavy: Plagueburst Crawler, Plaguespitter X 2 – 140
Heavy: Plagueburst Crawler, Plaguespitter X 2 – 140
Heavy: Plagueburst Crawler, Plaguespitter X 2 – 140
Iron Warriors Spearhead Detachment
HQ: Daemon Prince, Mark of Slaanesh, Wings, Malefic Talon X 2, Warp Bolter – 183 – Will burn 1 CP for Fleshmetal Exoskeleton
Heavy: Obliterators X 3, Mark of Slaanesh – 195
Heavy: Obliterators X 3, Mark of Slaanesh – 195
Heavy: Obliterators X 3, Mark of Slaanesh – 195
Subscribe to our newsletter!
Get Tabletop, RPG & Pop Culture news delivered directly to your inbox.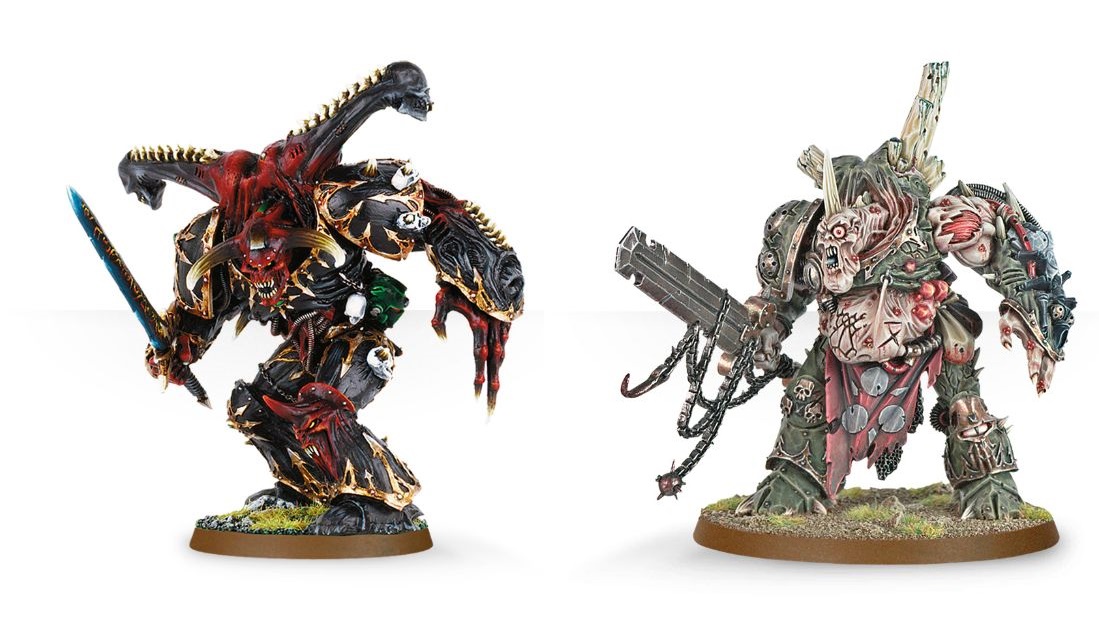 I'm angry…
I need a dermatologist
Will It Work
This list is just a pile of odd bits and I don't even use a Tzeentch Daemon Prince from Thousand Sons to activate it at all.  I think if the Heldrake wasn't a flyer and thus regulated to the Flyer Wing – I would have tried 3 of them instead of the Oblits or Crawlers.  There is a thought that shoving in 3 Predators might be good too – but most likely this is a list that might do some work.  You have to use the Plagueburst and hidden Nurglings to help keep the Princes Protected but you sure have a lot of strong saves mixed with tough monsters to deal with.
2 of the Princes will have 2+ armor saves and 5+ FNP (Nurgle and Slaanesh CSM power).  The Warlord has a 3+ inv save as well as taking one less damage from anything coming at him (or her).  And of course the Daemon Prince of Khorne will hit like a ton of bricks if he happens to charge a Knight or two.  The Command point game has the list starting with 10 and burning 3 to give relics out to all their friends.  From there I expect a double shot from a squad of Oblits will happen at some point and a few rerolls to ensure the Warlord doesn't eat it to something mean like a missile from the about to be nerfed Castellan.  I think if the Daemon Princes get nerfed in the upcoming FAQ – then you drop the current Tzeentch DP for a Lord of Change.  He isn't a Daemon Prince – but you can say one guy got promoted.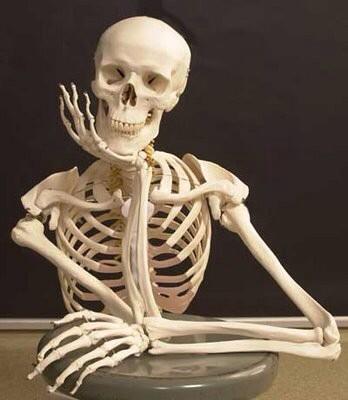 Goatboy waiting for new rules.
This waiting for an FAQ has me jittery but that is the life of this game currently.  I am just happy we get a company that is actually paying attention to the game and trying to balance things.  I am hoping the rumored new Chaos stuff will be awesome as well as anything Ork related.  Heck that is the army I am super stoked for as I sit and stare at 120 shoota boys, piles of lootas, and a ton of unpainted raw plastic Orky goodness.
~What are you more excited for, the FAQ or the Orks?