Games Workshop's latest Rumor Engine is out – is it a bird? It's definitely a bird. But what type of bird and what is an ornamental bird? That's the REAL mystery.
It's that time of the week where Games Workshop vexes us all with a teaser image. This one is fairly puzzling – but decide what you think for yourself:
Is it a bird? Is it a plane? Or is it a figurehead? It could be anything!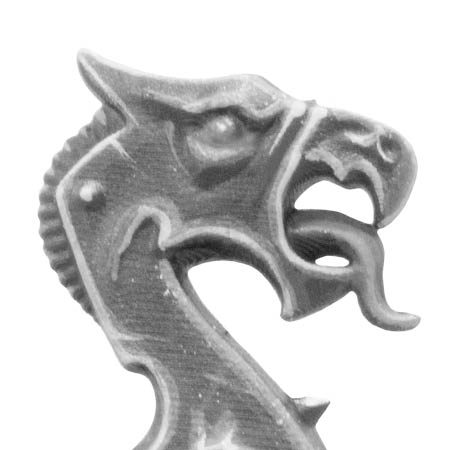 It's gotta be a bird figurehead. Maybe it's part of a plane! It's also been painted already – we aren't looking at bare plastic today folks. My gut reaction was that it was some type of Griffon-bird figurehead. Like the Gryph-hounds or the Gryph-Charger the Lord-Aquilor rides:
I mean, the beak and the neck are pretty similar: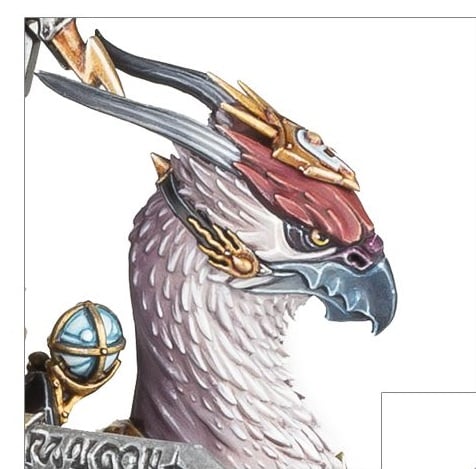 But this is clearly a figurehead – so there is probably some artistic expression here as well. Besides, it's not like Sigmar has the bird imagery on lock-down.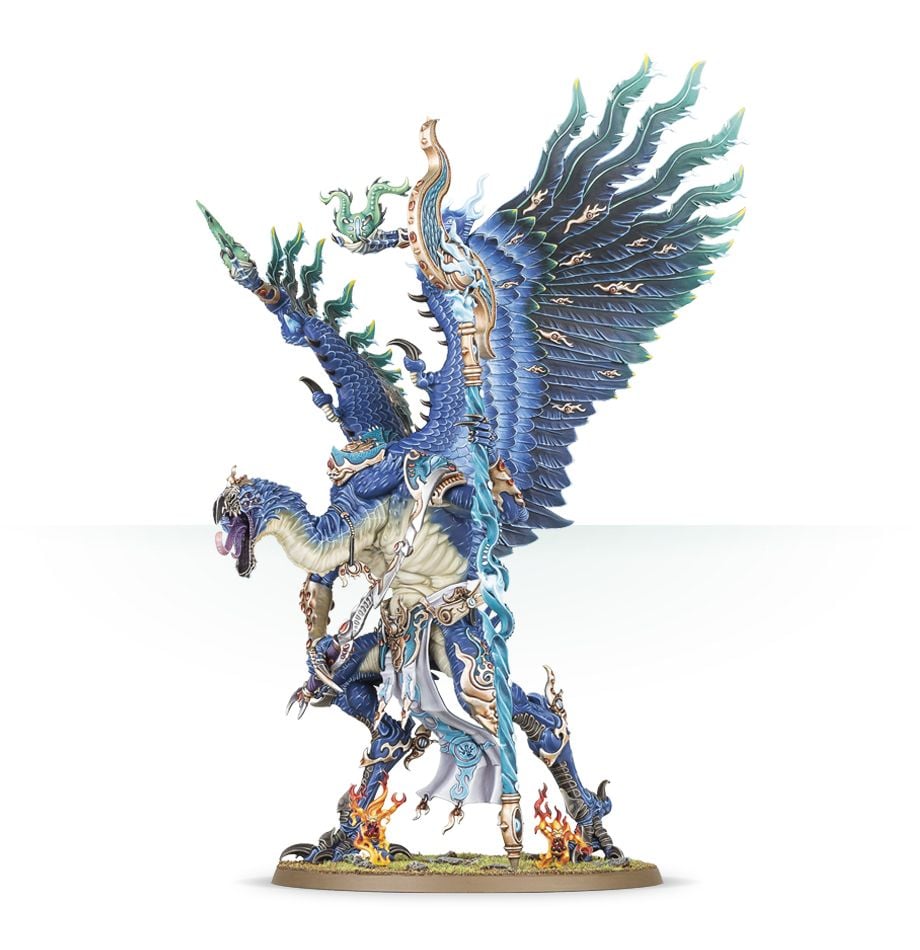 The more I look at the figurehead the more I'm starting to wonder if it's even a bird. What's up with that ridge on the back of it's neck?! It's kind of Dragon-like: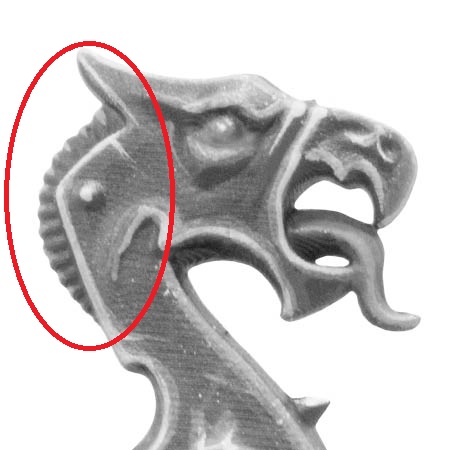 You know…if you added a big beefy arm…and some wings…Oh man. I figured it out!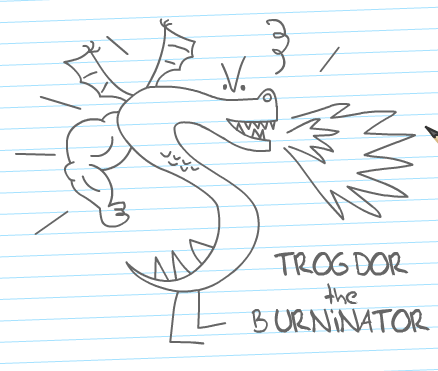 Clearly, Trogdor.