The latest Rumor Engine from Games Workshop is here. This preview looks right out of the Stone Age!
It's a short and sweet Rumor Engine from Games Workshop this week. It's pretty clear what we're looking at this time – but that doesn't mean we don't have questions.
We'll get to the point – can you guess what this week's Rumour Engine is?
So let's break this one down. Clearly it's a spear-type weapon. We've got a wood shaft with bindings that lead up to a blade that has been shaped from what is probably a rock. We also have what looks like a tooth that has been tied into the bindings. Based on the look, my first thought is immediately the Savage Orruks: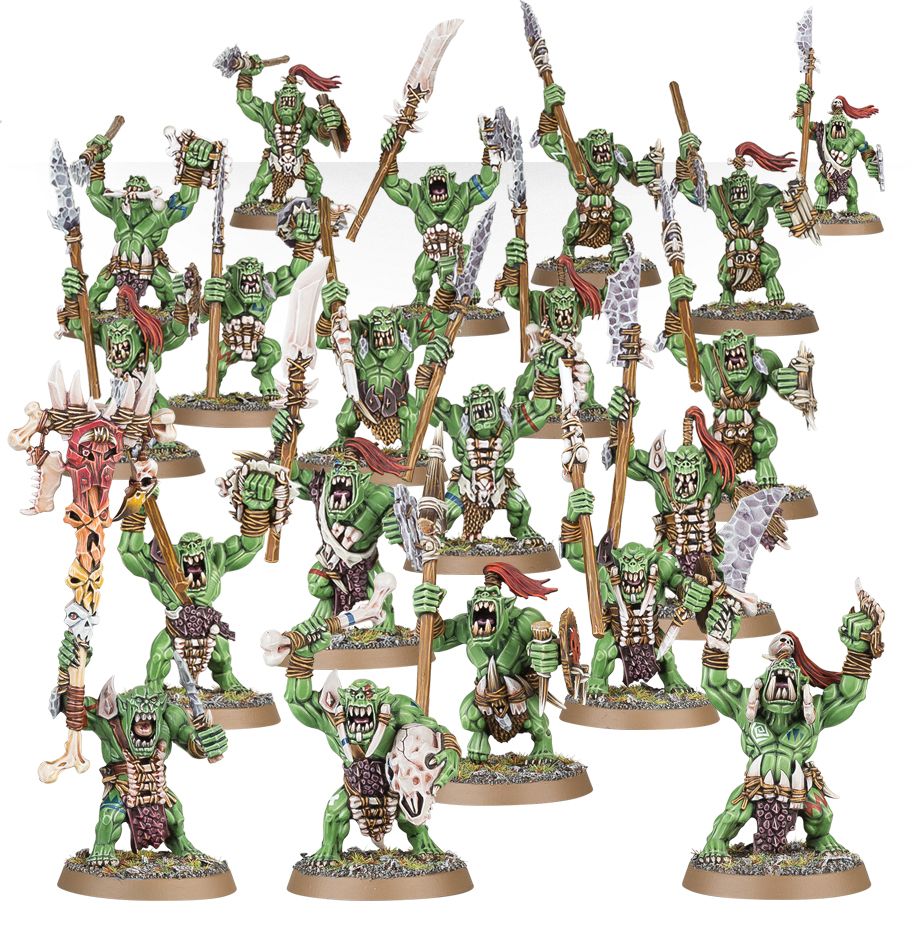 They use stone and bone weapons. They use a LOT of teeth in their gear. Plus they use rope/chords to bind their gear. It certainly shares a lot of the same aspects of their weaponry. But one thing that does stand out is the "quality" of the blade part. The stone weapons of the Savage Orruks look a lot more chipped and chiseled. There are many extra facets that have been hewn from the stone. If you look at the Rumor Engine, it's been worked on but it looks less "rough" than the Savage Orruk weapons.
There is another Race from Warhammer that uses rock weapons and have a bit more craftsmanship in their work.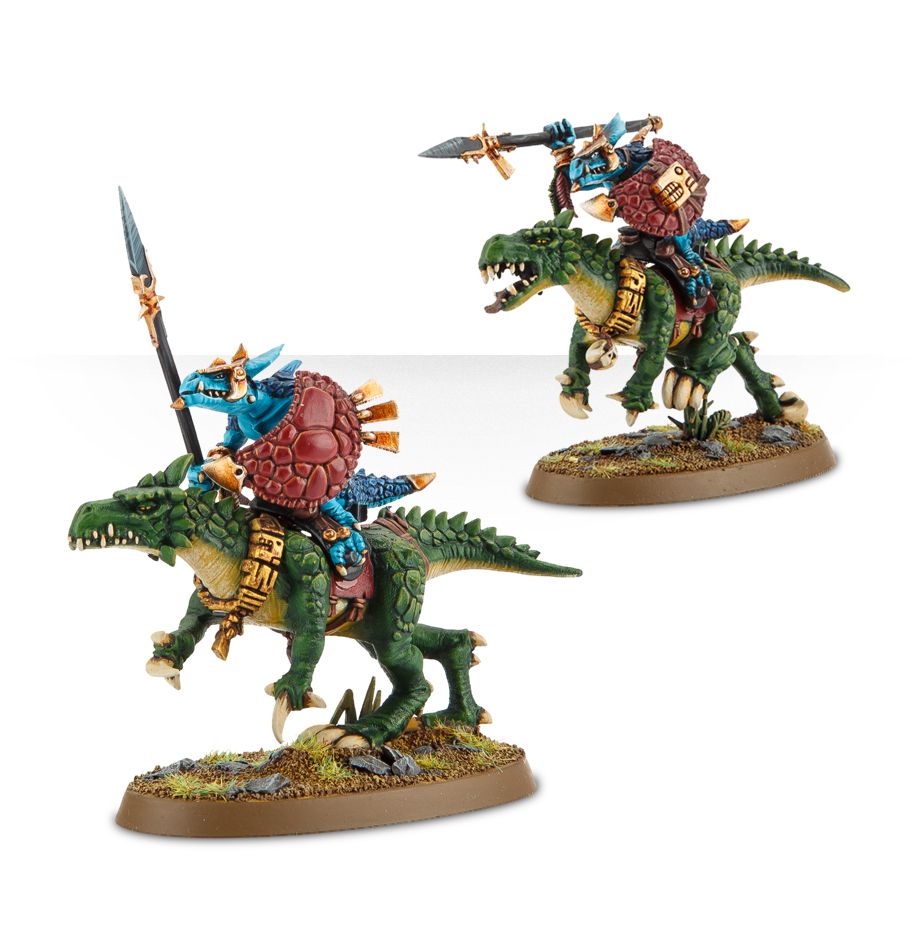 Now, they don't share ALL of the same motifs but they are certainly a contender. Who knows? Both armies could use a revamp at this point – or at least some new plastic kits…
What do you think? Could we be barking up the wrong tree and this is actually a 40k bit? Drop in your best guess in the comments by clicking on the "Load Comments" button below!