Beasts of Chaos, Canis Rex, Monsterpocalypse, Kill Team Rumors & Nightvault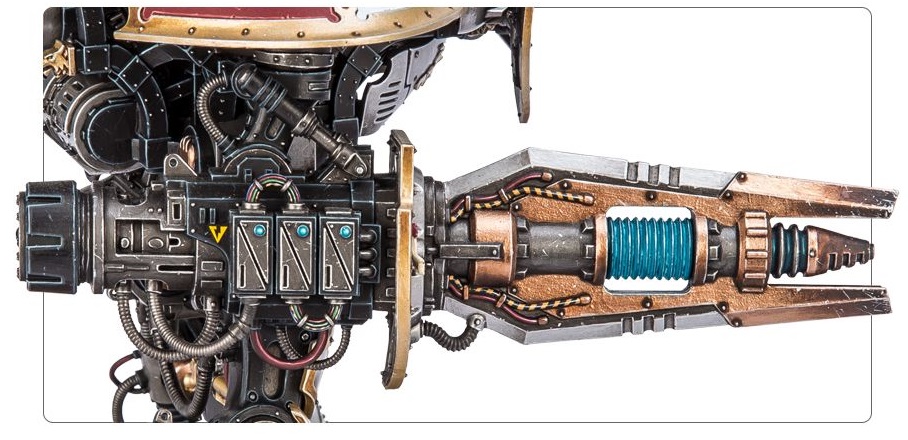 It was a busy weekend folks. We have full coverage of Age of Sigmar's Beasts of Chaos, Monsterpocalypse minis, the missing Imperial Knight arrives, rumors of Kill Team's future, and Shadespire's successor.
The Night Vault holds within its shadowy depths the next expansion for Warhammer Underworlds, and the key to my heart. Come take a look at what's out next for GW.
It's time to paint up more Monsterpocalypse minis–the game releases next Friday, so get these tips in now, and get your game looking great when it launches!
Hidden within the pages of the newly released Kill Team: Rogue Trader is some information about the next expansion for the game–and from that, we have rumors of the next releases. If you're looking for Inquisitors and Commanders, you've come to the right place.
Thunderscorn Beastmen are the Dragon Ogors and associated beasts. By the new rules, they're fast, tough, and mobile and can bring a ton of attacks to bear. Make one your general, though, and you can put a truly terrifying hero together.
Osprey Games upcoming mass fantasy battle game, Oathmark, was written by Joseph A. McCullough of Frostgrave fame and uses fantasy miniatures by North Star Military Figures.
Beasts of Chaos is out for Pre-Order. Come take a look at the secretive Darkwalkers, and learn their secretive ways.
A new Battletome, Endless Spells, and…a Knight!? It's the weekend pre-orders from Games Workshop!
The Knight Preceptor Kit is finally out for Pre-Order this weekend. Has it been worth the wait? Let's take a quick refresher on the rules to find out!
Fantasy Flight Interactive makes the leap from PC to Consoles with the Lord of the Rings LCG. It's time to bust out the SWITCH and take those Hobbits on an EPIC journey!
The Beast of Chaos are coming this weekend and they are the true children of Chaos – that means that Chaos Marks are coming and each Chaos God has their own devotees. It's time to meet the Slakefrays, worshipers of Slaanesh!
It's time for a quick tour of the new Beast of Chaos Battletome. What's in the new book? Join us for some of the highlights!
Subscribe to our newsletter!
Get Tabletop, RPG & Pop Culture news delivered directly to your inbox.