Find Tabletop Sanctuary Within Kromlech's Hive City Chapel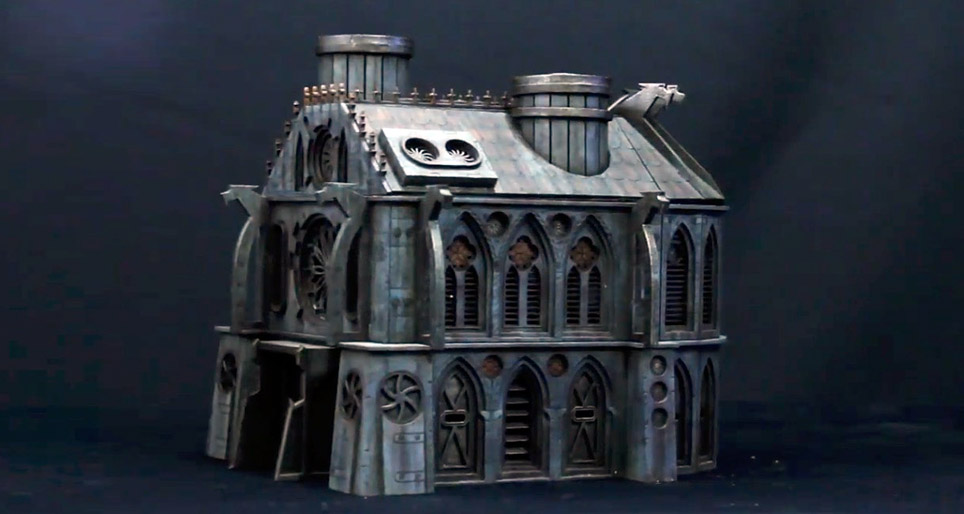 Kromlech's got just the thing to dress up your nightmare underhive tabletops.
"In narrow alleyways, scattered between Cathedrals and nobility houses, are Hive City Chapels – beacons of spiritual light.
Constructed by first missionaries, who visited the planet centuries ago, its automechanisms work endlessly, emmiting light and chanting uploaded prayers.
Each of them is a sanctuary, as well as a bunker. In times of war, people may hide here, safe from enemies – and their thoughts."

Contents of this frames may be used to make one Hive City Chapel structure. Instruction is fitted to give guidelines and tips on how to assemble the product. Supplied unassembled and unpainted. Designed for 28mm heroic scale.
Check for digital instructions.
Please note, some orders containing HDF structures may be split into a number of parcels.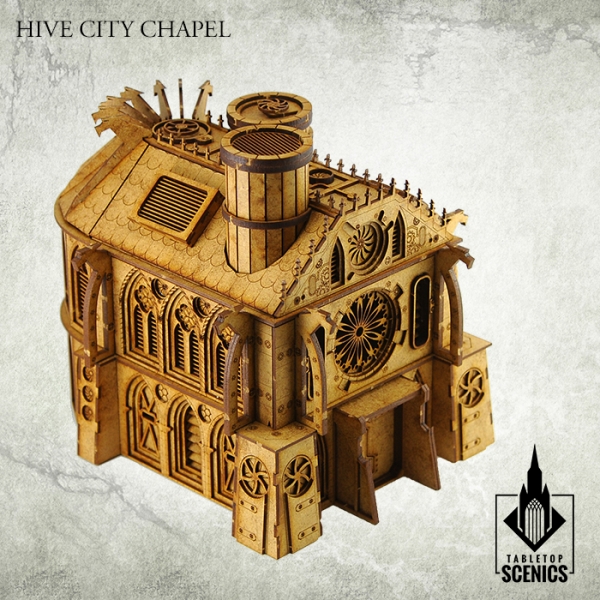 This set contains elements to assemble 1 Hive City Chapel structure.
Approximate dimensions:
Height: 15.5 cm
Width: 13.5 cm
Depth: 18 cm
~I like it, and can think of several games it will look great with!