Fantasy Flight: Lord of the Rings LCG Coming To Nintendo Switch


Fantasy Flight Interactive makes the leap from PC to Consoles with the Lord of the Rings LCG. It's time to bust out the SWITCH and take those Hobbits on an EPIC journey!
It's only been around a short time but Fantasy Flight Interactive (the digital studio of Fantasy Flight Games) has already been shaking the industry up with it's offerings. The Lord of the Rings Living Card Game has already had a pretty successful run in the real world and the PC version just launched in early access. But FFI isn't stopping there. Earlier this week they announced they are planning to take the game and port it over to the Nintendo Switch!
That's right: You can face Sauron on-the-go in The Lord of the Rings: Living Card Game, coming to the Nintendo Switch! We'll have more to say about this version of the game soon! pic.twitter.com/Qa5lz8hkO5

— Fantasy Flight Interactive (@FFI_Games) September 13, 2018
This is kind of a big deal as the Switch opens up a whole new market for them and exposes their brand to a LARGE player pool. We've seen Wizards of the Coast do similar thing with the Magic: The Gathering Series on consoles and PC. It's not a completely new idea, but they are attempting something that hasn't been tried by their studio before – it's ambitious and we here at BoLS applaud them for it. Cracking into the console market could be really huge for the studio!
Furthermore, their game has a much different business model compared to similar offerings. It's NOT a collectible game so players don't need to spend lots of money on random packs to build a good deck. Instead the PC version allows you to purchase expansion to add new characters and adventures to your card pool – none of it is random either.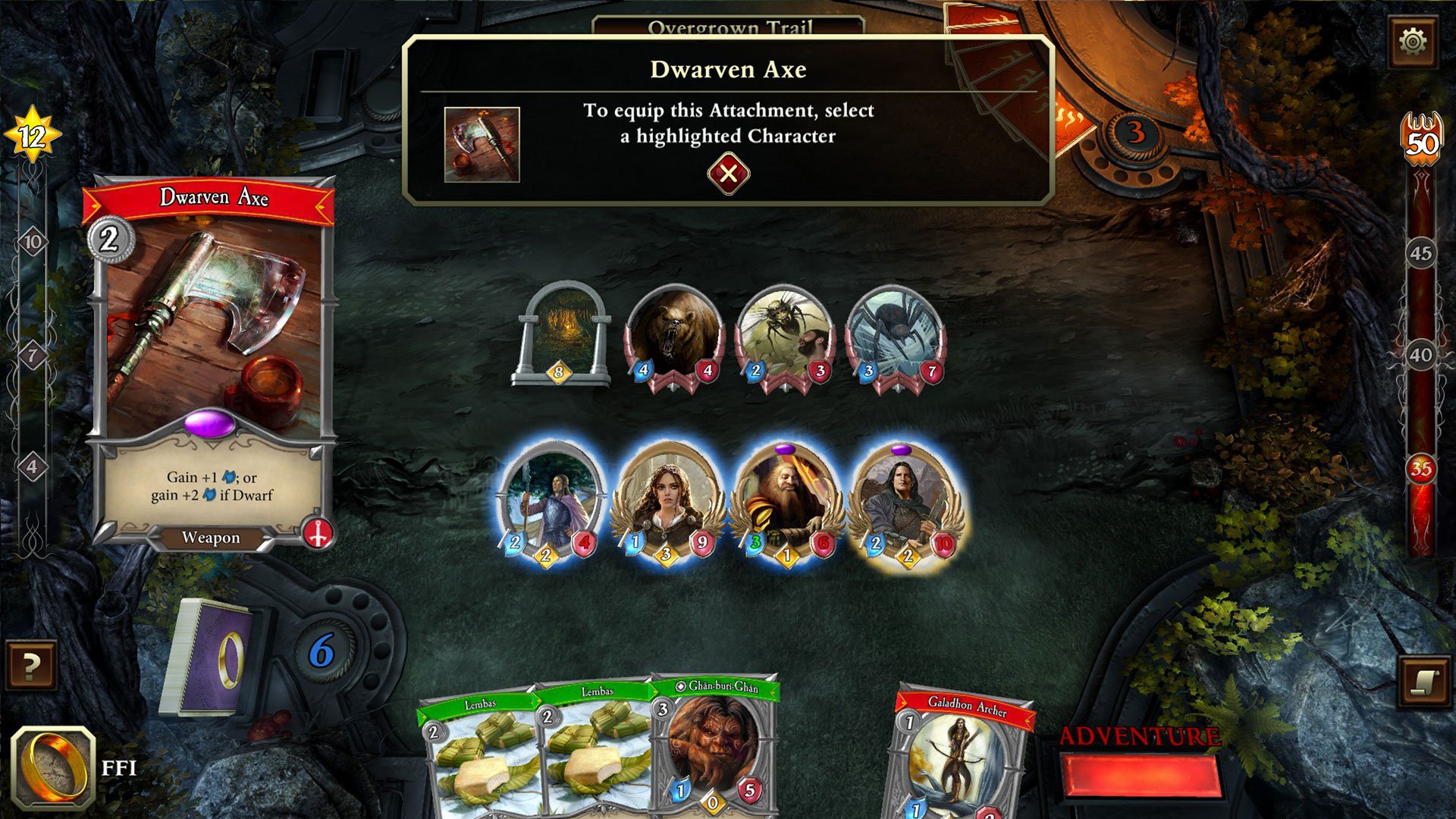 I personally enjoyed the LCG and like to build decks and play with friends against the scenarios with my friends. I want to give this one a shot as well as the card game mechanics actually would translate really well. When the game comes to the Nintendo Switch it's going to allow folks to play it on the go as well which also sounds pretty great. It seems like a good fit and if the game takes off it's only going to mean FFI is on to something.
Subscribe to our newsletter!
Get Tabletop, RPG & Pop Culture news delivered directly to your inbox.
I wonder what other games FFI is eyeing in the FFG catalog and thinking "yeah, that could work…"
…And MY Switch!