A Rogue Trader embarks on a mission into the madness of Chaos.
Here's what's headed your way this weekend : At long last Rogue Trader Kill Team is here. Look forward to a duo of new Kill Teams, new environments, and sub-factions for Warhammer 40,000.
Warhammer 40,000 Kill Team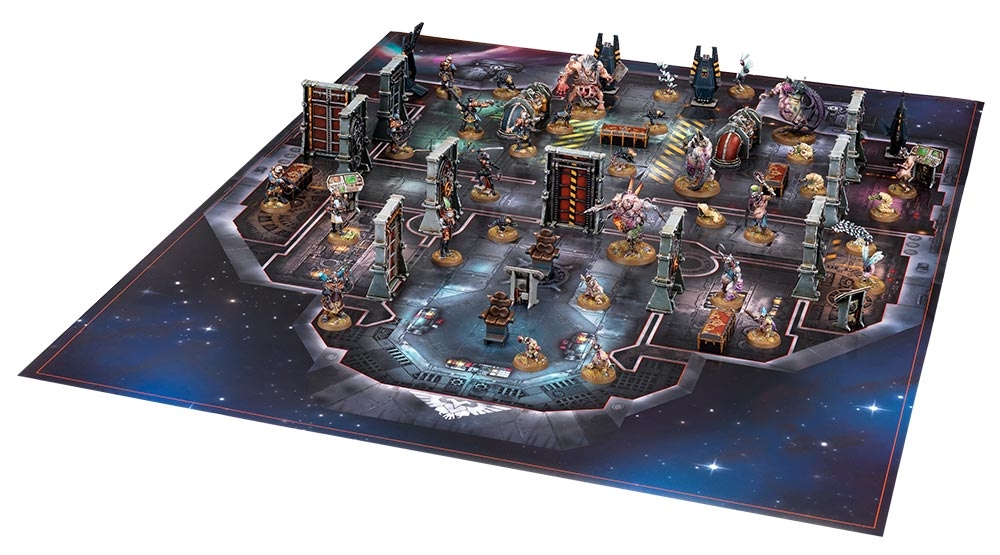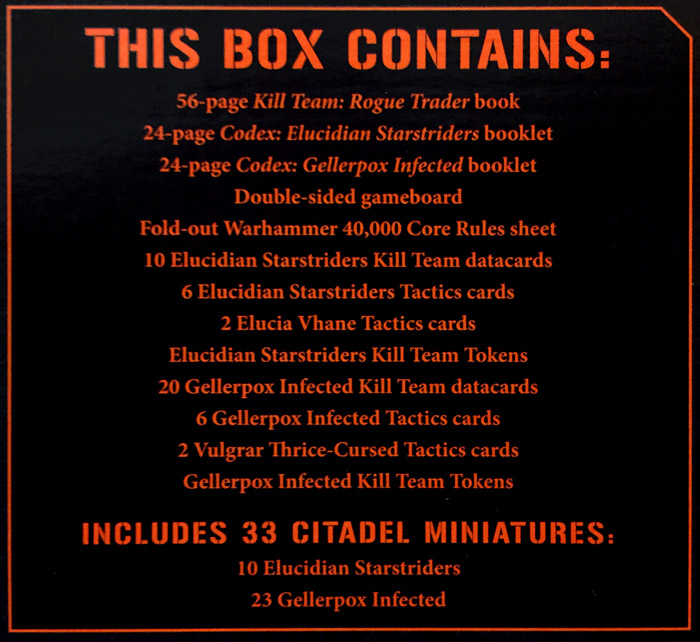 Kill Team: Rogue Trader $130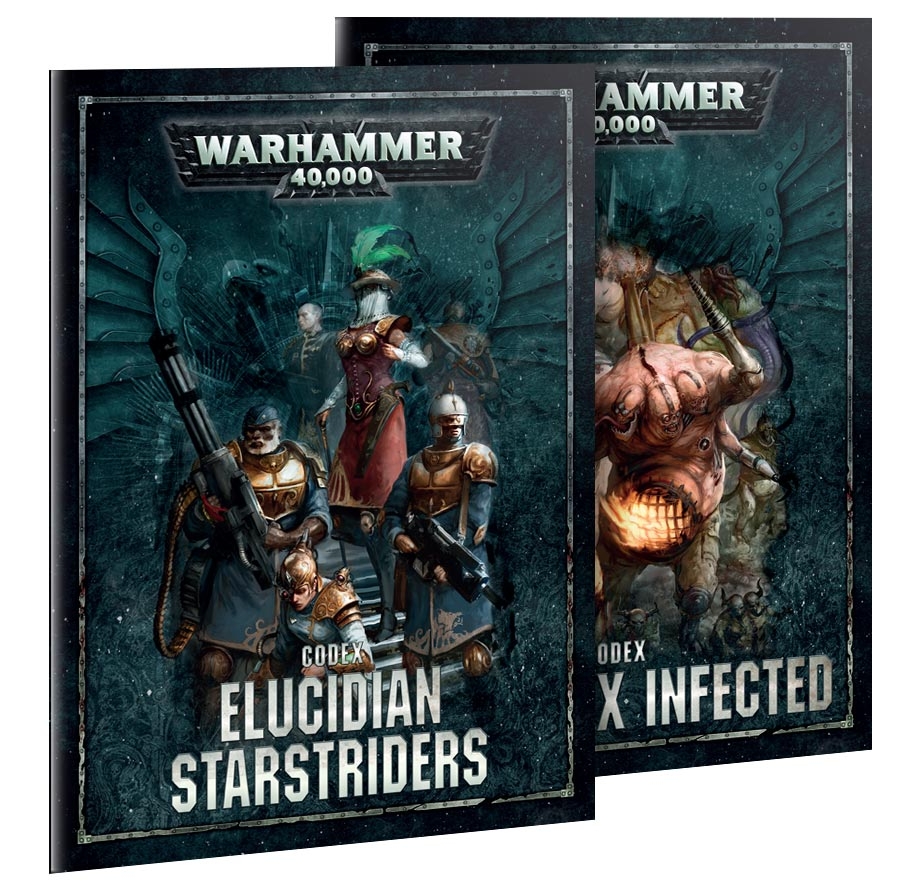 Gellerpox Dice $12.50
Elucidian Starstrider Dice $12.50
~ I have a feeling this one will fly off the shelves.