RPG: Capharnaum – The Tales Of The Dragonmarked Brings Mythological Mayhem To Your Tabletop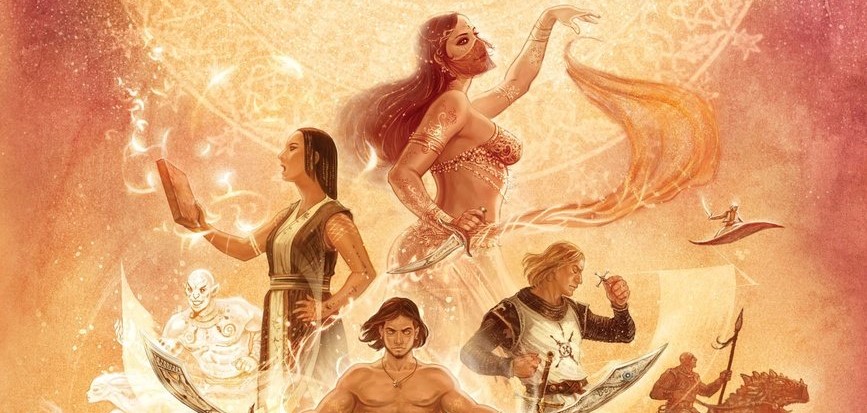 Capharnaum – The Tales of the Dragonmarked delves into myths and fables and legends to bring you a world of magic and high adventure in a land where East meets West upon the burning sands.
It's not often you find a game that feels mythic–epic, for sure, and fantastic, yeah no problem–but finding something that has that mythic feeling, something that feels like it's plucked from stories that have lived in a world, that's hard to do. There's an almost storybook quality to those kinds of things.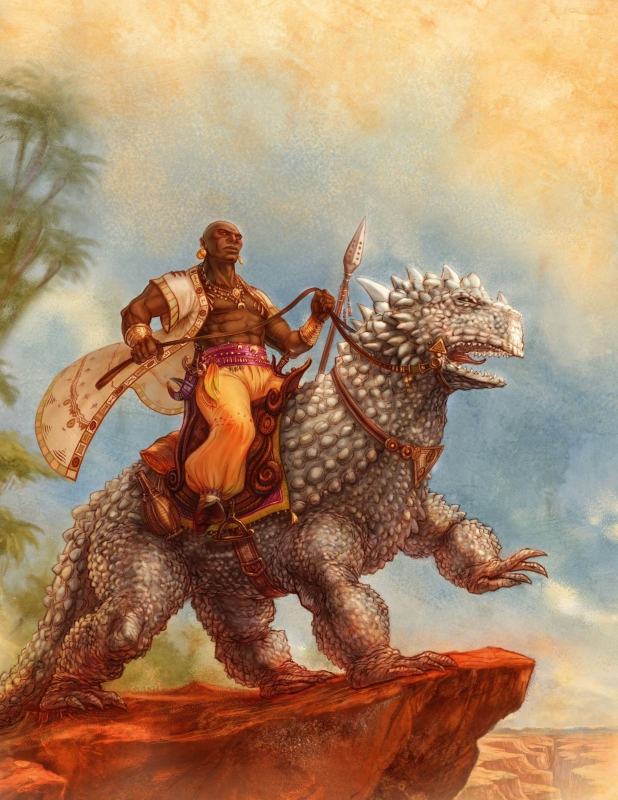 Maybe it's higher speech, or a slightly older fashion to your words. Maybe there's a rhythm to the stories and the people in them that feels part of something larger. Whatever it is, myths and sagas have an interesting place in our minds. There are things that definitely feel that way. The Knight in Panther's Skin, Anabasis, the Kalevala–all of these have that similar quality to them. Capharnaum aims to evoke that quality in your own tabletop games.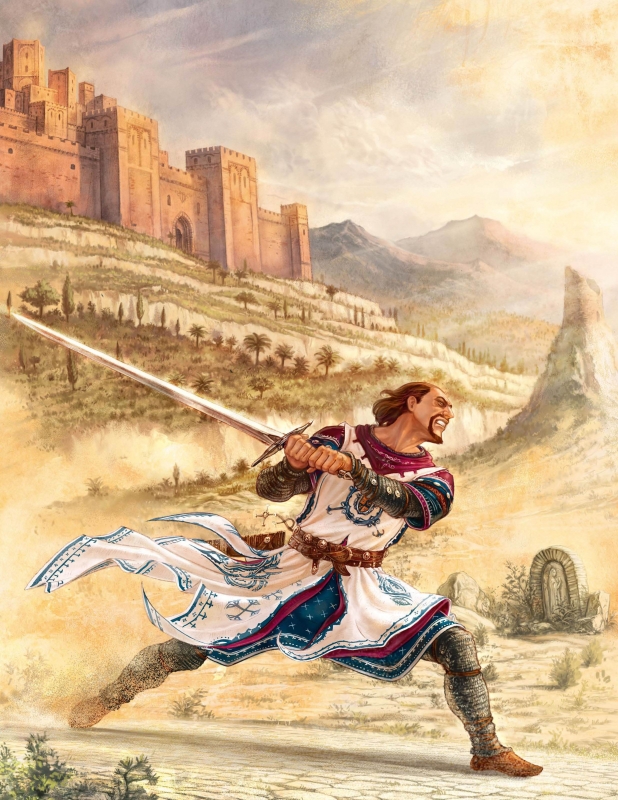 Presenting players and GMs with a world based on Middle-Eastern mythology and culture, Capharnaum offers up a setting we don't often see where East and West collide with one another. Also there are monsters.
via Mindjammer Press/Modiphius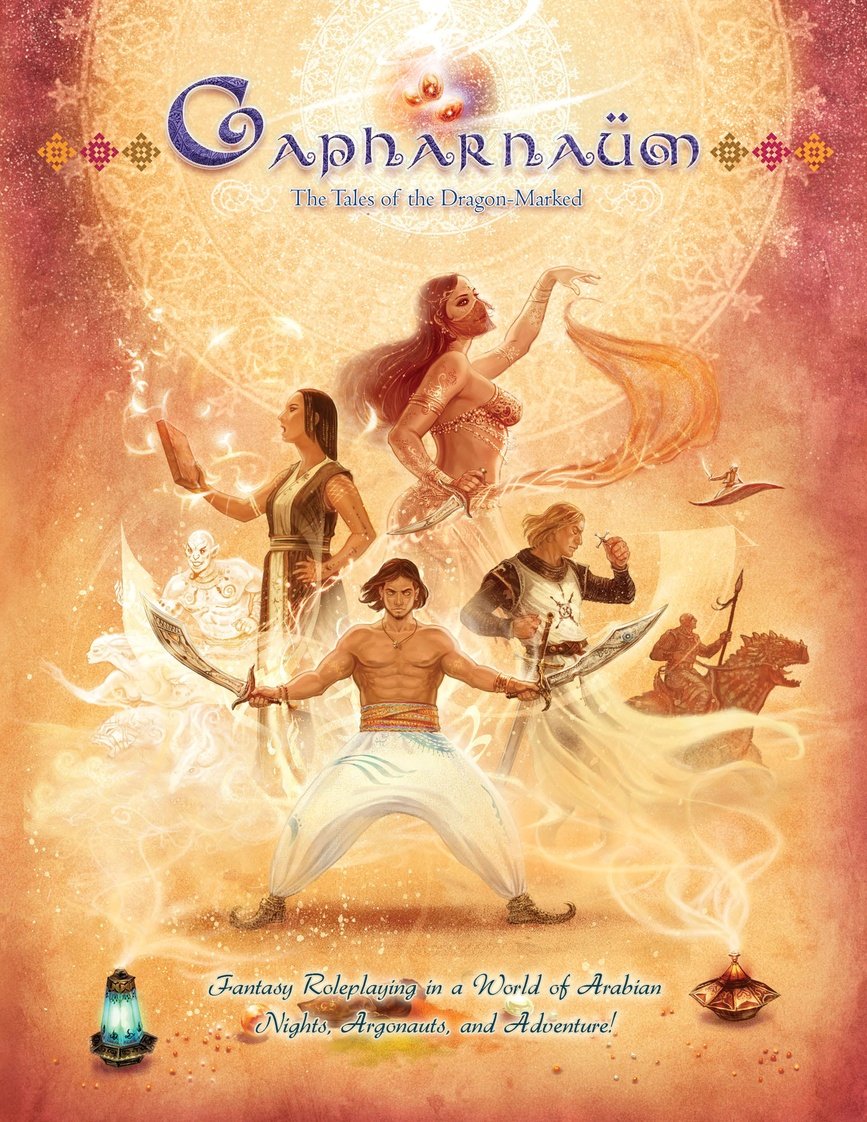 "I came seeking adventure, death, and vengeance… and I found Capharnaum. It called to me with its ancient gods and enmities, its mysterious quests, desert caravans and dusty souks.

I was tracking a djinn, one of the worst, a marid risen in rebellion against Marduk the Dragon. In the depths of the desert I had a vision of a thousand warriors crossing this scorching land. Here everything is in motion, wind and sand, and the night has a thousand colours. Everything is struggle – even for those who seek a peaceful life…"
~ From The First Odyssey to Kafer Nahum, by Jilali Ibn Malik Abd-al-Hassan, holy warrior of Kh'saaba.

You bear the Dragon Mark. You are destined for great things, adventures where you'll write the history of the world. In a land of mysteries and magic, where East meets West on the burning sands of Jazirat, your future awaits. Discover a whole new world, confront djinn, gods and dragons, and take your place among the heroes of the age!

Capharnaum – The Tales of the Dragon-Marked is a fantasy roleplaying game set in a world of Arabian Nights, Argonauts, and Crusaders. Inspired by the One Thousand and One Nights, the myths of ancient Greece, and the legends of the Crusades, it's where history meets myth, and legends are born.

Subscribe to our newsletter!

Get Tabletop, RPG & Pop Culture news delivered directly to your inbox.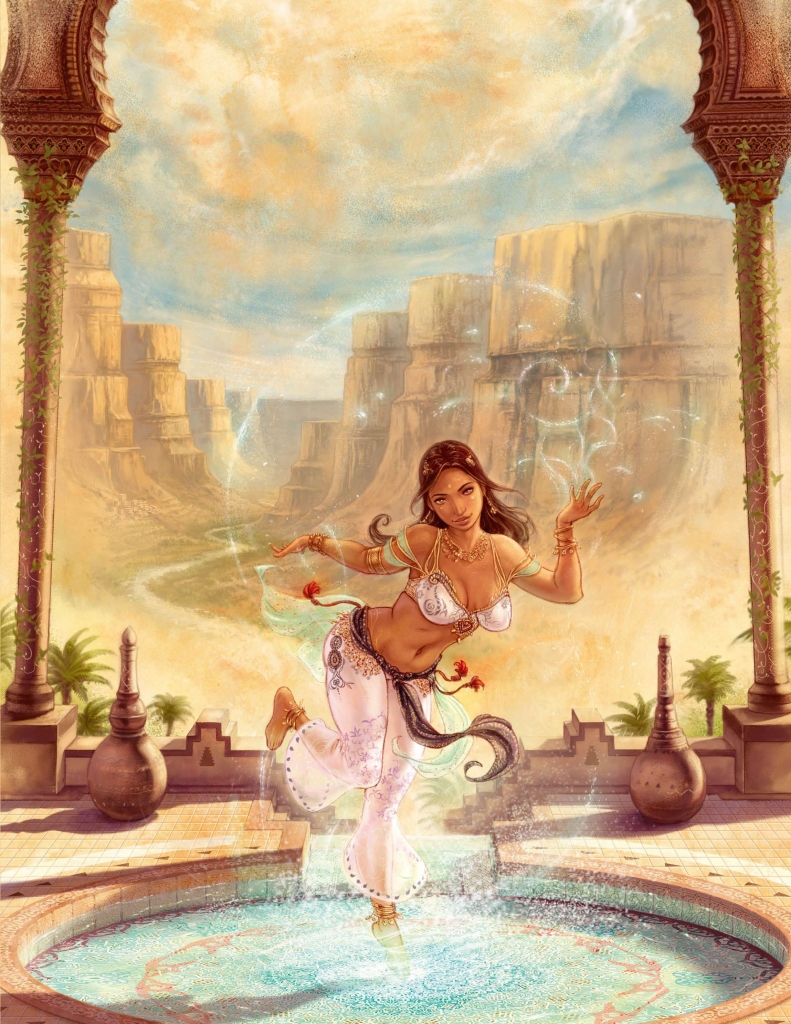 Capharnaum – The Tales of the Dragon-Marked includes:

A whole new world of history, legend, and myth – a profound and original setting.
Simple yet flexible rules encouraging player inventiveness up to epic levels of play.
Peoples, gazetteer, and bestiary for the land of Jazirat, inspired by Middle-Eastern history and myth.
Gorgeous maps and full-colour artwork.

Capharnaum – The Tales of the Dragon-Marked, translated from the original French, appears in English for the first time. With a vibrant community and supported by a line of supplements and adventures, all you need to play is this book, paper and pencils, and a handful of six-sided dice.

All hail the Dragon-Marked!