Tabletop Crowdfunding Round-Up: September 12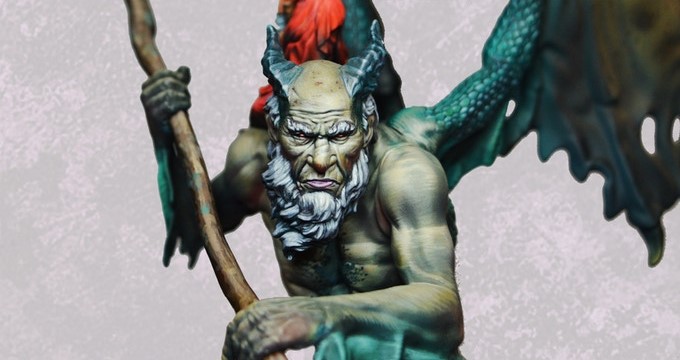 Dark dungeons, Dante's Inferno, and heroic adventurers. Come check out this week's batch of Kickstarter highlights.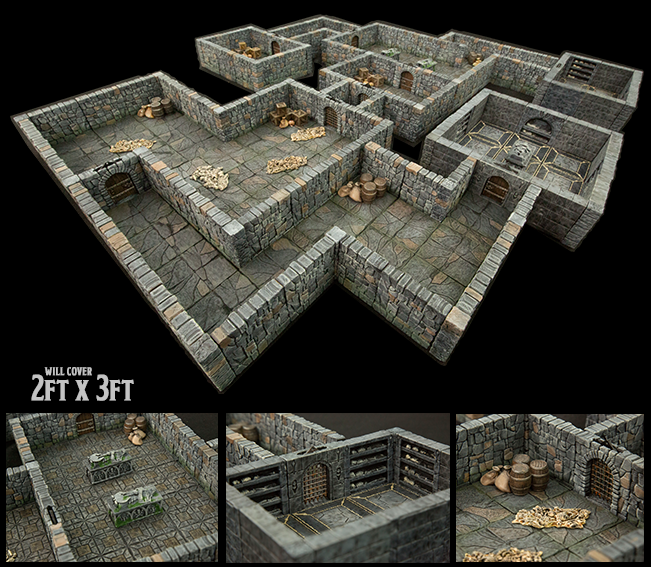 Architects of Destruction is the latest company to get into the business of high quality, modular dungeon tiles. The Dungeon Rampage campaign is offering gamers a vast array of options for interlocking dungeonscapes that are easy to assemble, and can be transported to game night pre-built and ready to bring some foolish adventuerers to their doom. The line is made from hard ABS plastic and features a wide range of floors, walls, doors, traps, and various other types of dungeon furniture. You can order your tiles in either bare plastic or hand-painted.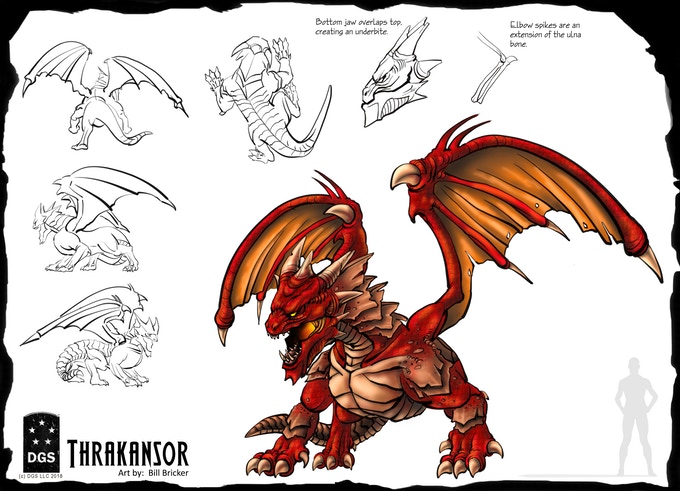 DGS Games are doing a simple and straightforward campaign to raise the funds necessary to bring the first dragon miniature to the battlefields of their 32mm fantasy skirmish game, Freeblades. The world of Faelon has nine dragons, each representing one of the magical elements in the setting. This first dragon is Thrakansor, the dragon of fire, and it will be sculpted by Julie Guthrie of Reaper Miniatures fame. You can add this dragon to your collection for $60.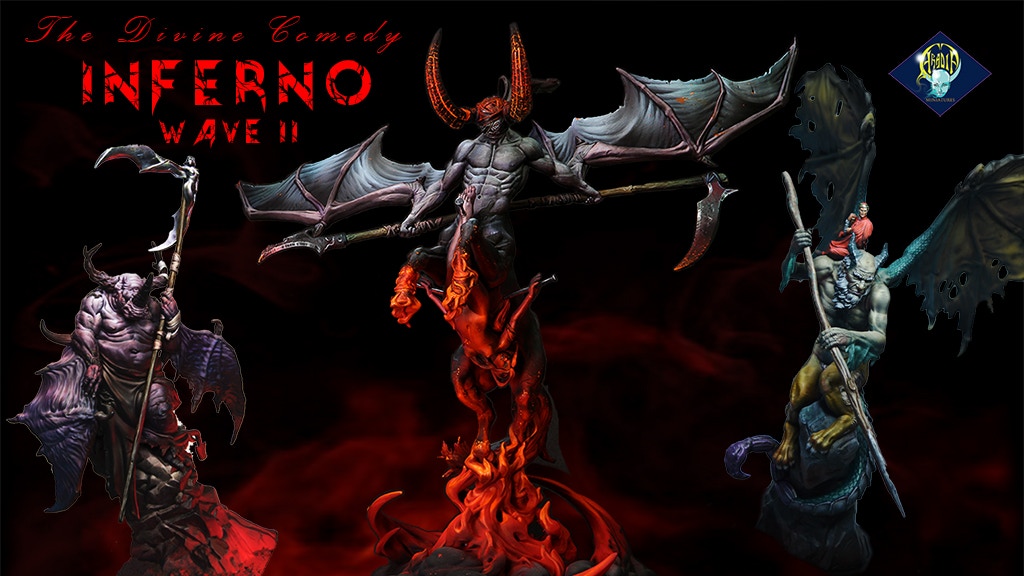 Aradia has returned for the next wave of resin boutique miniatures inspired by Dante's Inferno. The line isn't really suitable for gaming, unless you are using them as massive beasts at the center of your fantasy army, but they'd all look amazing in your display case. Wave II includes Geryon (who is exclusive to this campaign), Styx, Nessus, the Forests of Suicides, Cocytus, the Celestial Messenger, Ciacco, Minos, and Vgolino. You can also grab the models from the previous campaign if you missed out last time.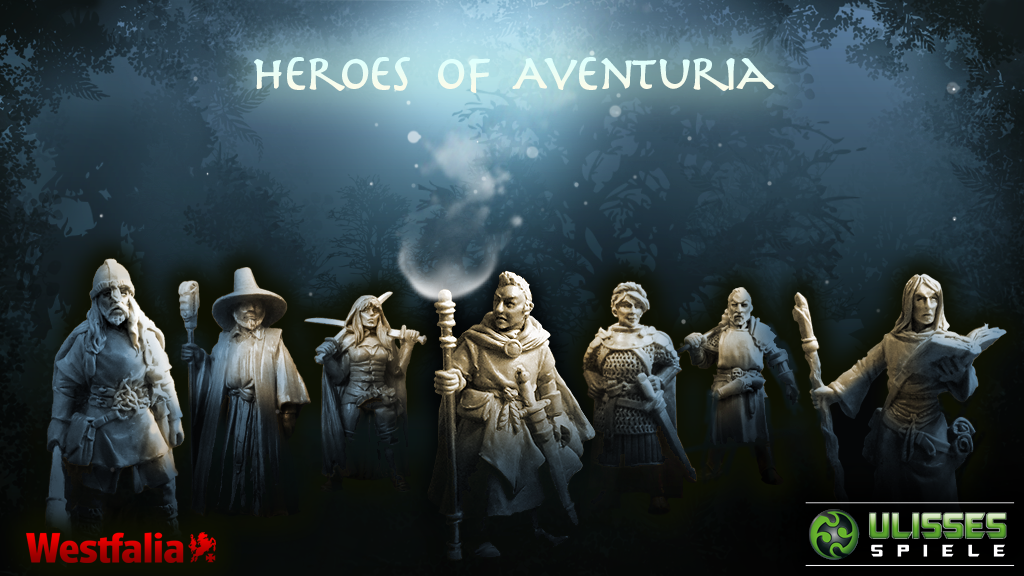 Finally, we come to a very limited time campaign by Westfalia. This time around they are creating a small line of 28mm miniatures depicting characters from the RPG setting The Dark Eye/Das Schwarze Auge. The campaign is really simple: for CA$ 200/$152, you get every miniature in the line. The campaign launched with 20, and depending on how much Westfalia raises, it can go as high as 40 models. If you don't want to splurge that much then you still have the option to buy miniatures a la carte.
~Which Of These Campaigns Caught Your Attention?