These two statues interlock and create a diorama of the reluctant king and the ruthless treasure hunter facing off in the ocean's powerful waves.
Black Manta embodies everything that the Atlanteans dislike and fear about humans – he's a pirate that will kill and destroy to get what he's after. He also holds a hefty grudge against Aquaman, and try to destroy Atlantis as long as the half-human, half-Atlantean is alive. These new statues from Iron Studios showcases the two fighting above the waves.
The pair will be shipped during the second half of next year. The movie will be out this December.
Aquaman –

$109.99
Made in Polystone and hand painted
Diorama base which can be connected to Black Manta
Includes translucent water effect on base
Product Dimensions: 11.8 in (H) x 6.2 in (W) x 10.6 in (L)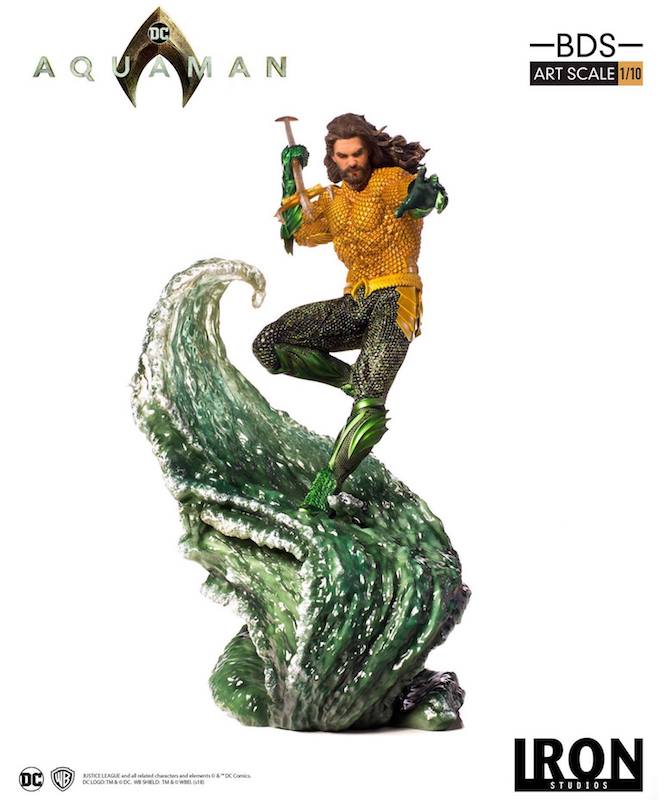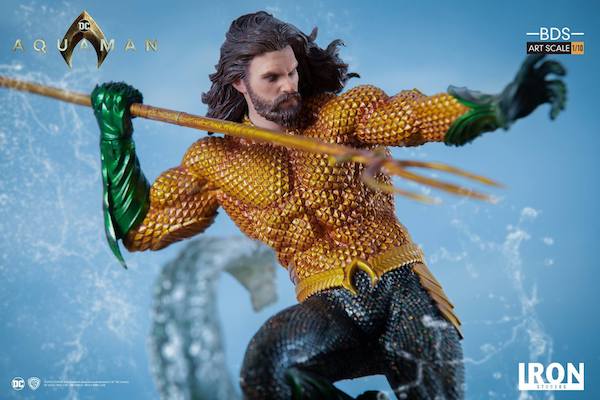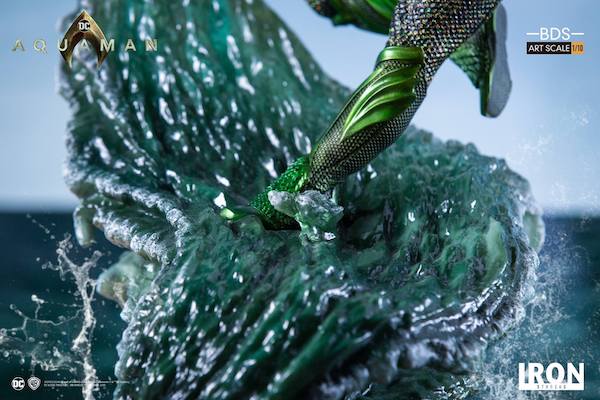 Black Manta  – $99.99
Made in Polystone, and hand painted
Diorama base which can be connected to Aquaman
Includes translucent water effect on base
Product Dimensions: 7.8 in (H) x 7.4 in (W) x 6.2 in (L)