This collection is perfect for all of the metalheads out there. These statues are influenced by Greg Capullo's art for the bestselling Dark Nights: Metal series; his art is brought to life in high detail. The line launches next year and will include eight characters from the series each with a special interlocking bases to allow you to display them in a variety of ways. Some of the statues will include accessories and articulation.

Capullo is excited about his art being translated. When asked about the new statues he said, "is this cool or what!? I knew Scott and I had created some really fun characters when we were doing Metal. Seeing them brought to life in this way is an amazing feeling."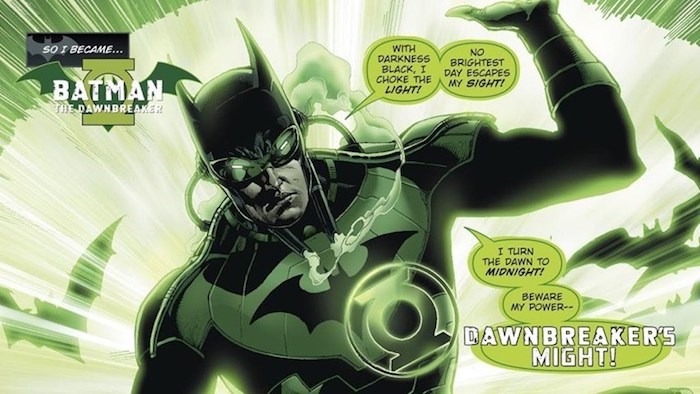 The first to be released is The Dawnbreaker next spring; followed by the fearsome Batman Who Laughs, Batman with baby Darkseid, and the six Dark Multiverse Batmen – The Red Death, The Drowned, The Dawnbreaker, The Murder Machine, The Merciless and The Devastator.
One of Barbatos' Dark Knights, The Dawnbreaker, brings justice with lethal force. In an alternate timeline Bruce Wayne is chosen by a green ring to join the Green Lantern Corps, but he overrides the programming of the ring and fills it with the darkness. After giving in to inner turmoil long enough he decides that he is not Green Lantern or Bruce Wayne. He Supercharges himself in his Power Battery – green light mixed with his inner darkness. He becomes The Dawnbreaker.
The Dawnbreaker – $85.00
7" tall
Swap out right hand
Sculpted by Adrienne Smith based on Greg Capullo's art
Available May 2019