ToyLand: These Band of the Hawk Members are Fully Posable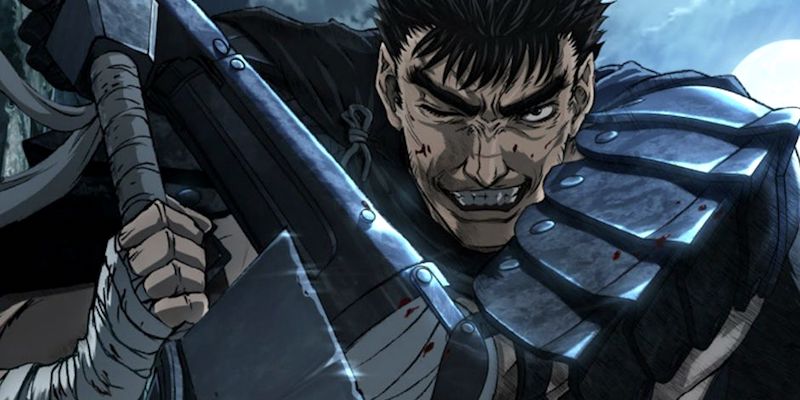 These posable and well appointed Guts and Griffith figs look fantastic… and their price tags won't break the bank. Great for any anime of Berserk collector.

Berserk premiered in 1989 in Monthly Animal House magazine, and has since been translated into movies and a tv series. The series is set in a dark, fantasy world inspired by medieval Europe; and follows a lone mercenary named Guts who travels from company to company, and Griffith, the leader of a group of mercenaries called the "Band of the Hawk." The stories explore the best and worst of human nature. It's become a classic of the genre.
These are both re-releases from Good Smile Shop. The repainted edition of Guts comes with his bloody Dragon Slayer Sword and a ghost version of Schierke that keeps him succumbing to the evils within the Berserker Armor. Griffith is a straight reissue that comes with a removable helmet, a saber and sheath, and removable cloth cape. Both are due to be shipped May of next year.
Guts: Berserker Armor ver. Repaint/Skull Edition – ¥8,148 (~ $70.00)
"I'll black out everything else with this urge to kill…"
Approximately 160mm in height.
ABS & PVC
The smooth posable figma joints with flexible plastic
Stand included
The face plates make use of 3D painting to capture the impactful look of Guts' facial expressions
His sword, Dragon Slayer, is included along with luminous body Schierke
In addition to the Beast of Darkness head part and sane head part, a new Skull Helmet head part is also included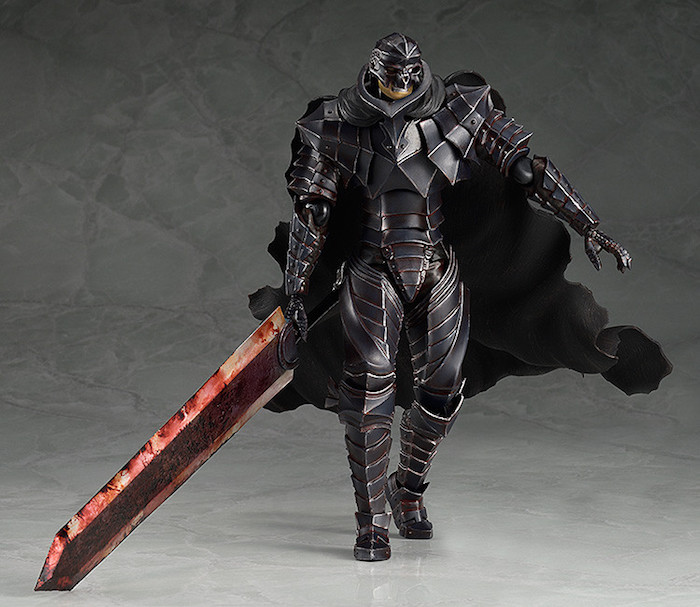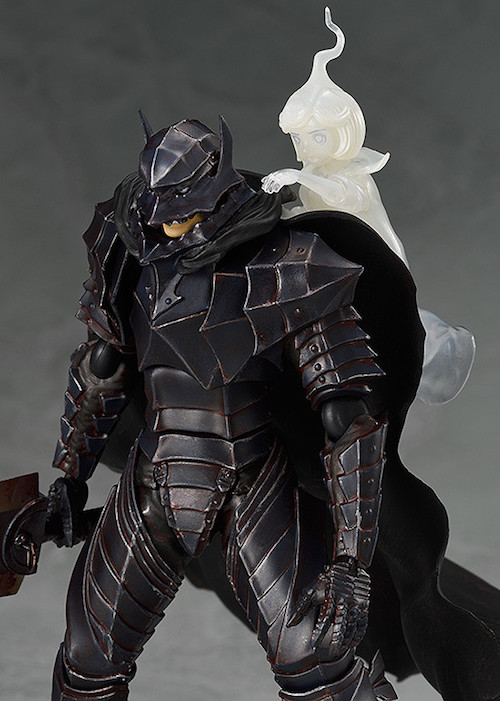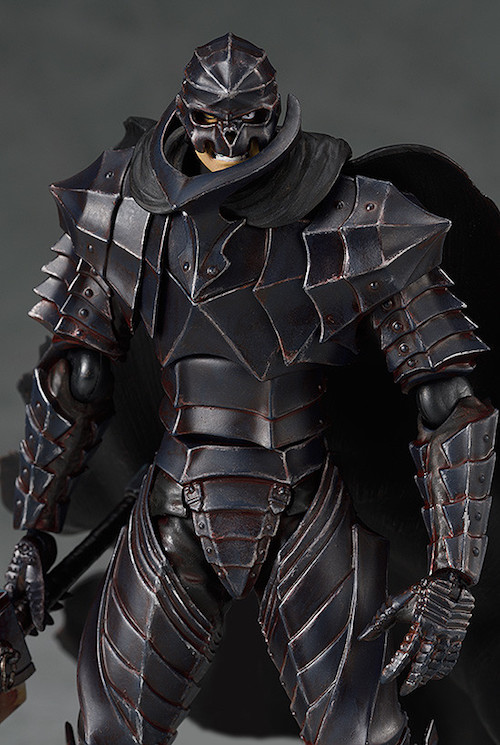 Griffith – ¥5,370 (~ $48.00)
The charismatic founder of the Band of the Hawk, with great ambitions for the future.
Approximately 155mm in height
ABS & PVC
The smooth posable figma joints with flexible plastic
Stand included
He comes with a standard expression, as well as an confident expression, keeping an eye on his opponent
His sabre is included, which can he sheathed away or equipped for battle. His helmet is also included and can equipped
A cloth mantle is also included which can be attached and removed