ToyLand: Watch Out for the Blades this Monster from 'NightCry' Carries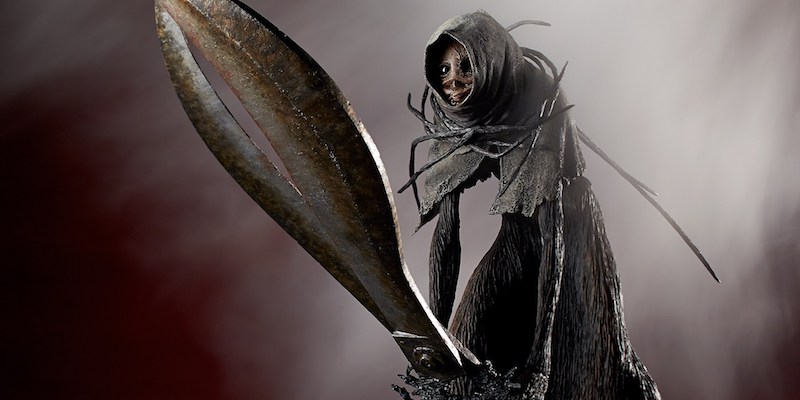 Scissorwalker stalks her victims with a giant, deadly pair of blades around the Oceanus in the videogame NightCry. Thanks to Gecco Co. you can add her to your collection.

I'll start this by admitting I've never played NightCry – I just think this statue looks really cool. For those in the same boat: Scissorwalker is the killer, and main antagonist, that stalks players in the popular horror adventure game from Project Scissors. Even if you're not a fan, its design makes it a worthy addition to any horror collection.
The statue was designed under the supervision of Masahiro Ito, who was the art director of Silent Hill. The pitiless murderer clothing is covered in dirt, and her hood is finely textured. Her remaining eye is a bottomless well of glossy black. The deadly, giant scissors  he carries are sculpted to match their appearance in the game, and come complete with detailed bloodstain paint to remind everyone that they can cut a human in half. The statue comes on a base covered in mysterious symbols. If you pre-order you will also get a decapitated head with the mask of mysterious cult to include in your display.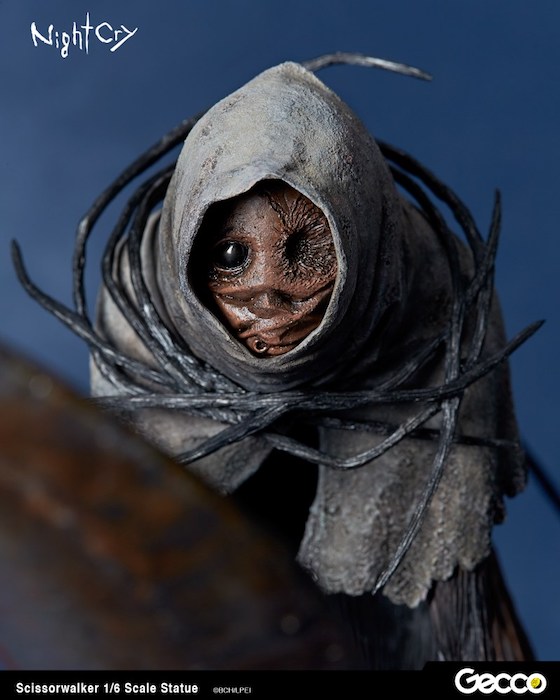 NightCry Scissorwalker – $299.99
10.62″ tall
Prepainted Resin Statue
Sculpt by Shinya Yamaoka with paint Norifumi Dohi
Manufactured by Gecco Co.
Release: Summer 2019