It's time to get Medieval–well, a particular subset of the Medieval period, at any rate. Come check out the new Viking Command group out now for Hail Caesar!
The Viking Command group from Warlord games is here. The perfect flavor for all your Hail Caesar Historical Needs. You'll practically be ready to launch a raid on Lindisfarne with this set assembled. So don't wait for one of your neighbors to raise an army and take you to court, grab yours now while the viking age is still happening.
via Warlord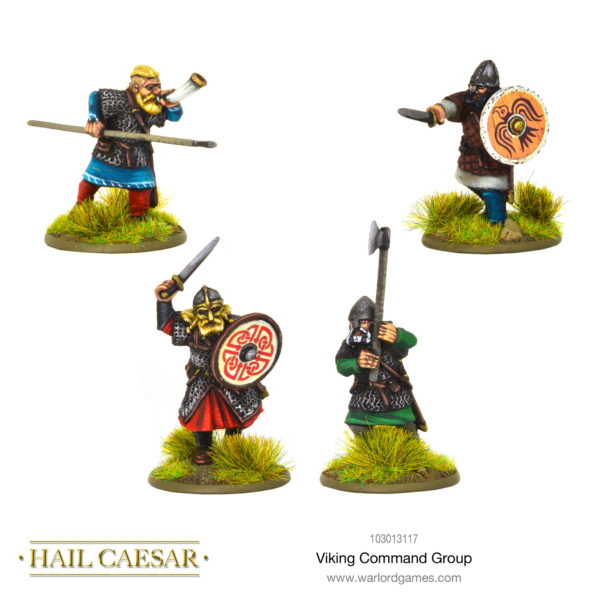 The Viking command group leads their warband directly into the heart of the enemy. This blister pack contains 4 metal models.