If you saw the 1/6 scale diorama of Guilliman teaching the finer parts of the Codex Astartes to a Chaos Marine in need of "enlightenment" then you know how gorgeous it is. What you don't know, is when you can pre-order yours.
Hand-Made Objects announced earlier this year that they were teaming up with Games Workshop to produce a line-up of "breathtaking dioramas." Their words–I'd say mine, but my breath has been taken away so I'm just over here asphyxiating at the sheer quality of the sculpts on display. These are some of the best collector's pieces I've seen out there.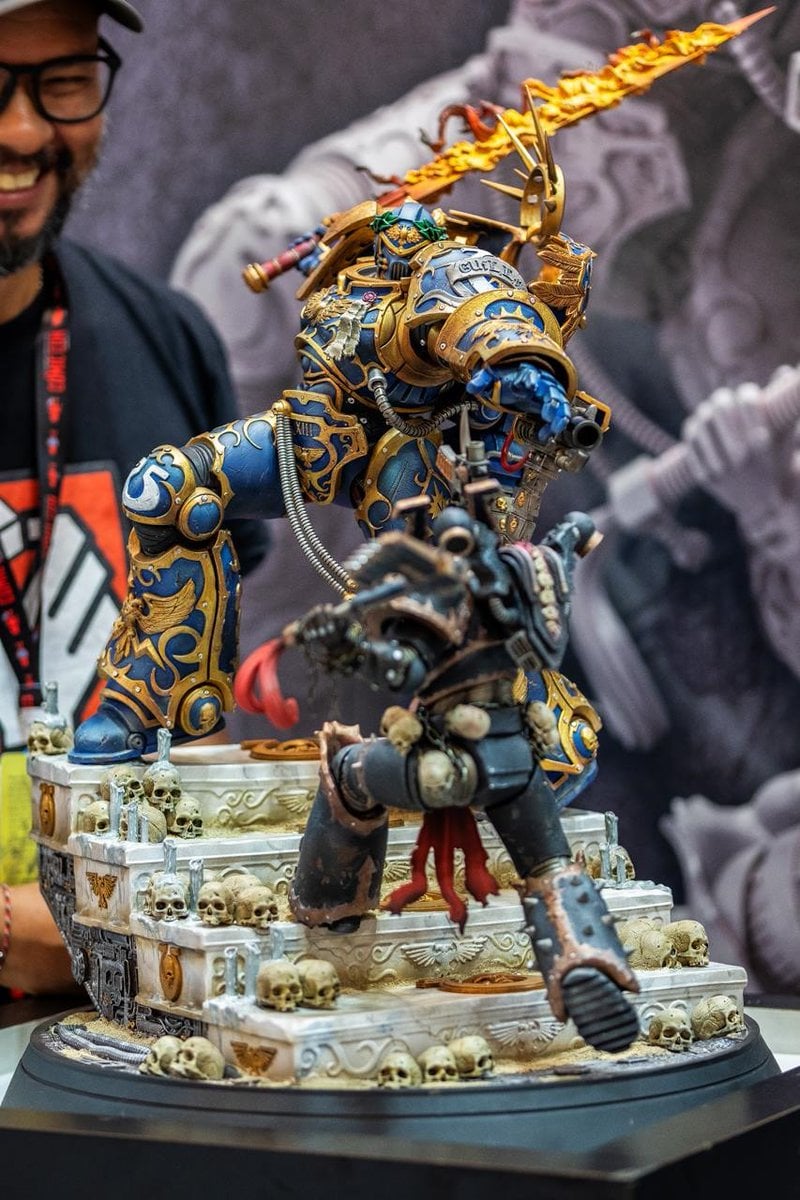 I mean. Come on. You have eyes right? You can see for yourself how stunning this diorama is. The paintjob is amazing, but let's take a look at some of the files of this thing under construction before we come back to some painted goodness. There's love and care in every step of every detail of this diorama. These gorgeous photos are courtesy of Raultorre on zBrush.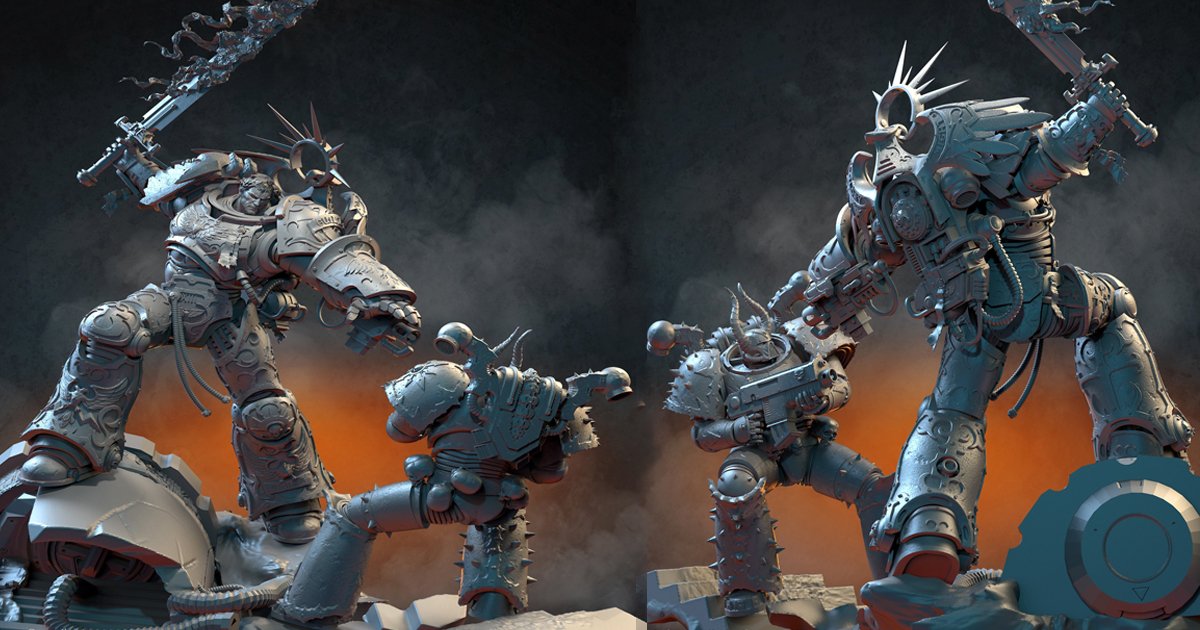 I love that you get a look at some of the earlier iterations of this design. You can the helmet-less original concept, though now Guilliman is wearing his to protect from sniper fire, and to keep those beautiful baby blue eyes safe from the myriad horrors of the galaxy. Without Sanguinius around, someone's got to be the pretty boy of the Imperium.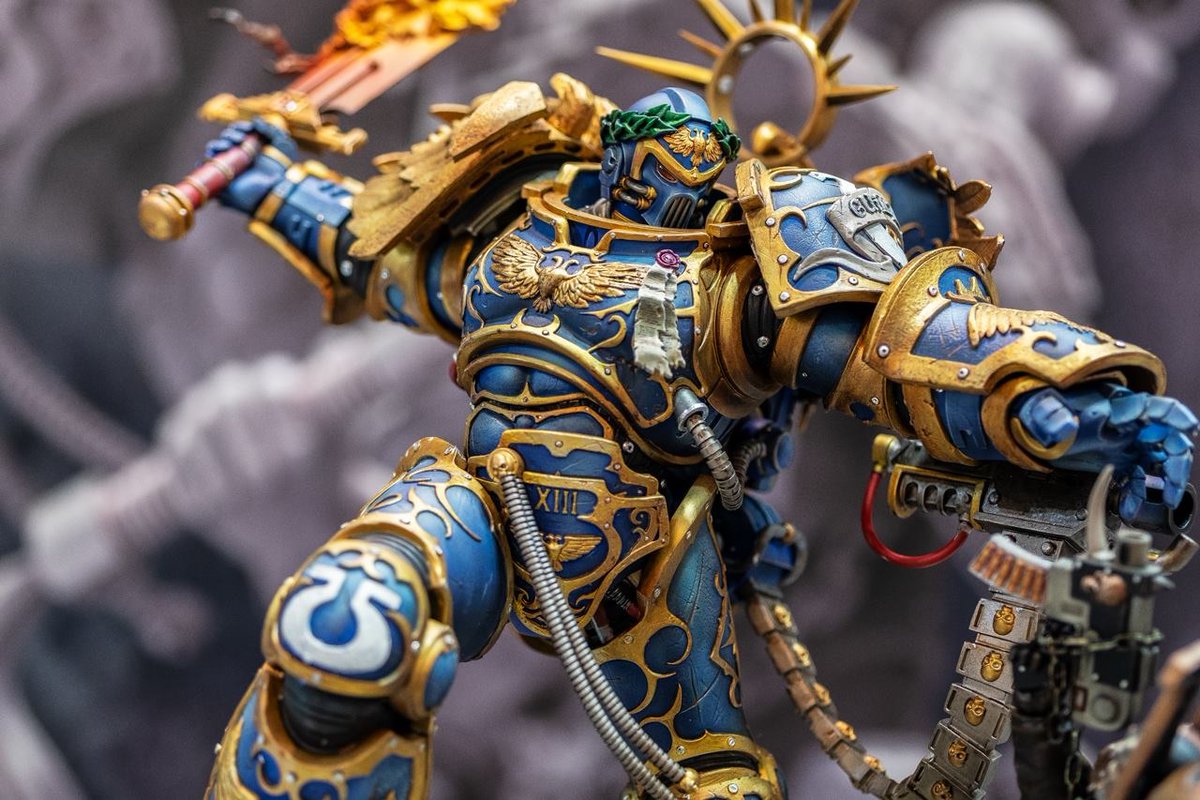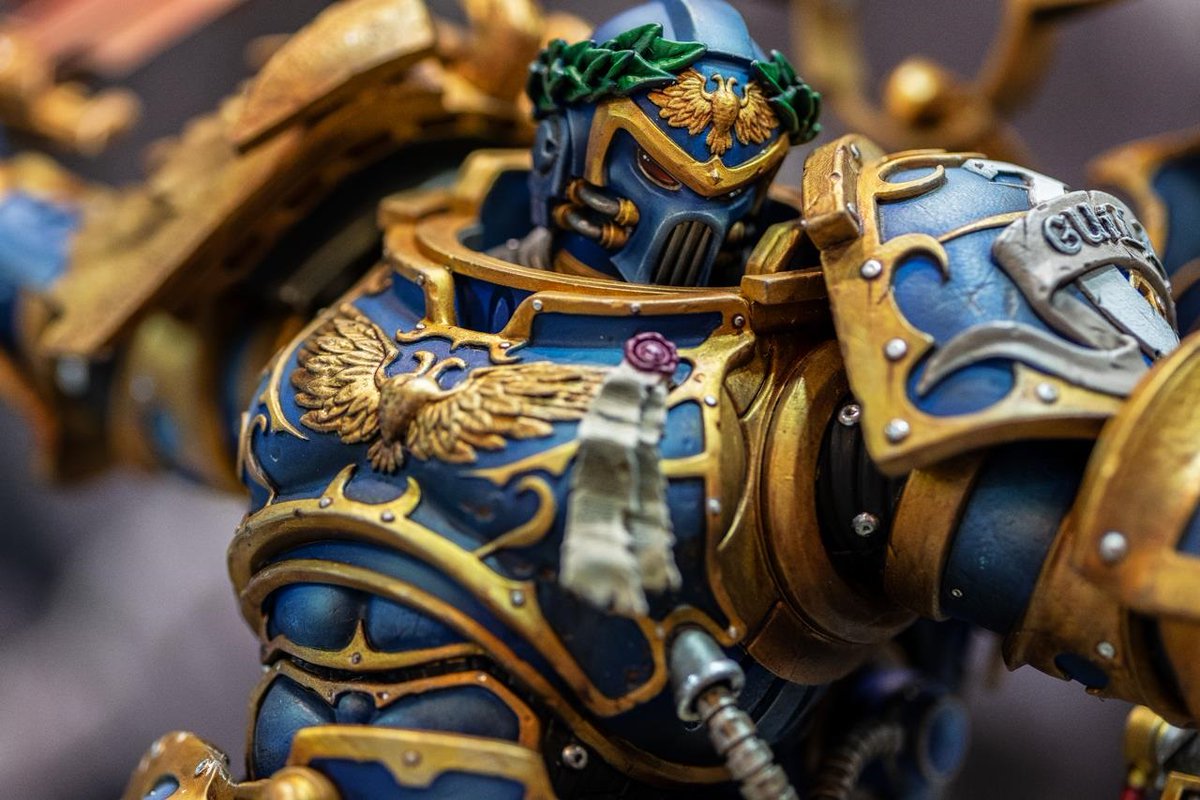 Want to know how you can get your hands on this amazing collector's item? Hand-Made Object has got you covered.
It's finally happening… For the first time ever in Warhammer 40K history, the most iconic characters are coming to your collection in large 1:6 scale and hyper-detailed format!

We are proud to announce that the first diorama "Guilliman vs Chaos Marine" is a strictly Limited Edition release, available for worldwide collecting! This rare piece is an Official Product made in collaboration with Games Workshop.

Register for the LIVE ONLINE Pre-Order event, the piece will be yours for ordering on the 24 November 2018 at 10 AM Eastern Time. The Official Pre-Order link will be released to you right here on this page with a LIVE video stream.
And of course if you want to be notified when this goes live, HMO has a link here for those that want in on that.
40K has never looked so good.