A set of purported Genestearer Cult Warlord Traits are here for your attention.  Take a look.
We've all been waiting for any word on Codex Genestealer Cults – one of the last 7th Edition codex to be redone. Today we see the very first rumored set of rules doing the rounds:
image via Stepping Between Games 10-25-2018
Genestealer Cult Warlord Traits: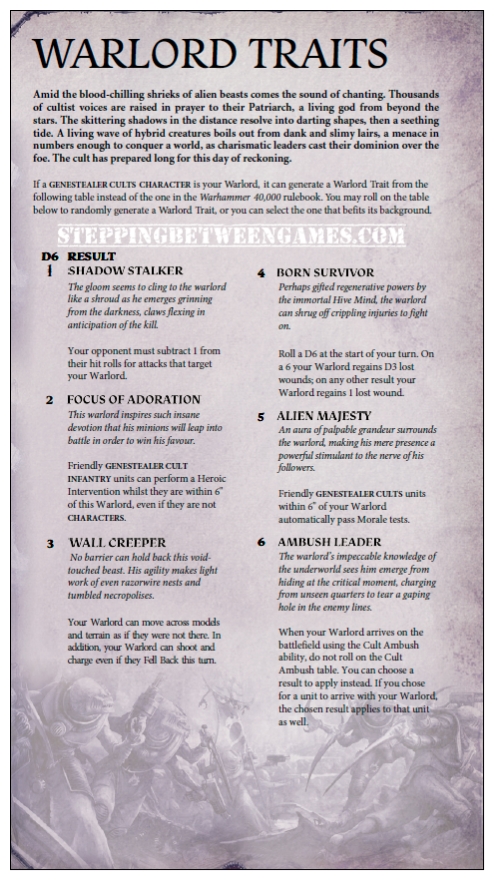 For comparison, here is the List of Warlord Traits from the old 7th Edition codex:
Thoughts
These are fairly direct interpretations of the 7th Warlord Traits for 8th edition.
The background artwork was used in the 7th Edition Codex
~ Hard to tell on these. Caveat Emptor.