Games Workshop is previewing the Chaos Champions who are going to lead the charge in Kill Team. Come take a look at who's going to commanding the Forces of Chaos in Kill Team!
So far GW has shown us the Imperial Commanders and the Xenos Commanders. Today we're diving into all things Chaos with their commanders. Time to learn who's got the eye of the chaos gods upon them.
Chaos Space Marines – Heretic Astartes
First up we take a look at the Chaos Space Marine Commanders. They will have access to Exalted Champions and Sorcerers as Commander options. The Champions will have a solid aura ability that you can choose to use which is useful in both melee and at range. The Sorcerer will have their own tricks as they have access to a pool of Psychic Powers to use – including Death Hex and Diabolic Strength.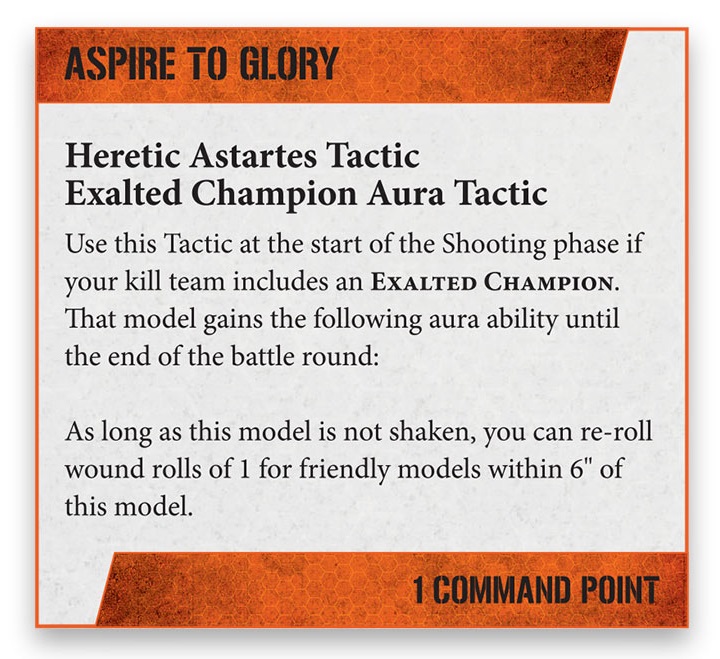 Death Guard Commanders – Nurgle's Blessings
The Death Guard have at least Four Commanders to choose from including: The Foul Blightspawn, The Tallyman, The Biologus Putrifier, and The Plague Surgeon. Let's break these up into pairs so we can talk about their powers.
First up, the Foul Blightspawn has their Revolting Stench Aura Tactic. This is one of the few auras that actually negatively impacts the opponent directly. It can slow down if not outright stop an enemy charge. The Tallyman has his own Aura Tactic that buffs your chance to hit with a re-roll AND he has a way to get CP back with the Seven-fold Chant.
Our next pair is the Biologus Putrifier and the Plague Surgeon. The Putrifier is bringing the Hyper blight grenades back AND can pass them over to friendly Death Guard models as well!
The Plague Surgeon brings the pain against any Astartes with his Gene-seed Thief ability. Plus his Tainted Narthecium is back and allows re-rolls for 1s on Disgustingly Resilient checks!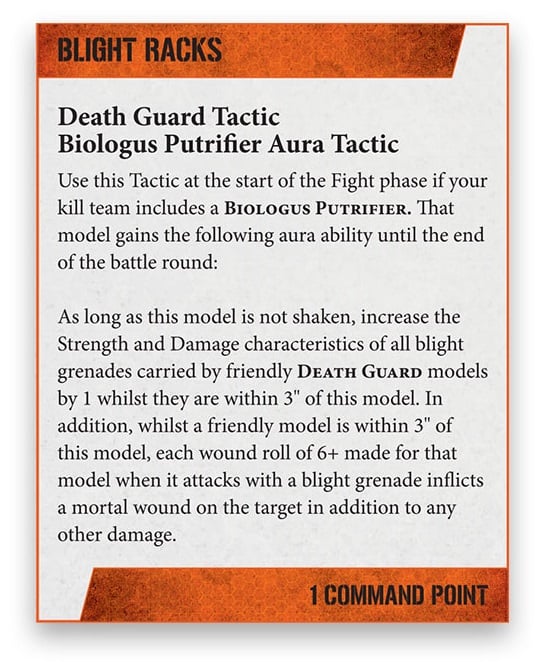 Thousand Sons – Sorcerer Sons of Magnus
Our final previews are for the Thousand Sons who will have access to an Exalted Sorcerer and the Tzaangor Shaman. These two start off with a 5+ invulnerable save right off the bat thanks to their devotion to the powers of change. On top of that, they each will have access to the Discipline of Tzeentch! Naturally, that include the devastating Bolt of Change power.
They both come with the option to ride Discs of Tzeentch and, in a game like Kill Team where terrain can be very dense, that can be extremely useful! While the Exalted Sorcerer is the more powerful of the two, the Shaman does have access to a Sorerous Elixir which can give him the chance to re-roll a failed Psychic Test which makes him a bit more reliable in battle.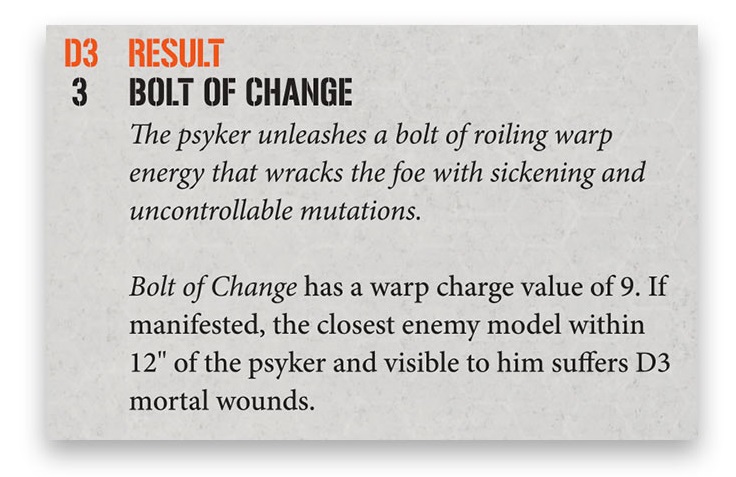 What do you make of the Chaos Commanders? Do you have a favorite you're leaning toward? Where are my Khorne and Slaaneshi Commanders, GW?!