Today we look at 1994's Codex Orks army book.  Witness one of the original formative tomes of the Greenskins, now 24 years old!
Welcome to the BoLS Retro Corner, where each week, we take you on a time machine to the era of early tabletop awesomeness.  This week, we take you back to the heady days of Warhammer 40,000 2nd Edition, and the origin of many of the original and zany Ork characters and units – some still with us today and other lost to the mists of time.
Codex Orks: 2nd Edition (1994)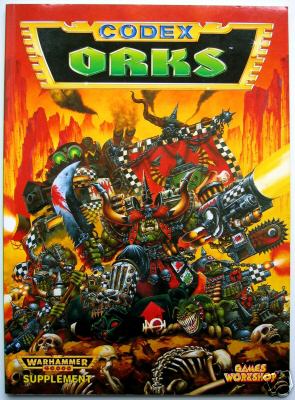 Behold some old school Blanche Ghaz artwork: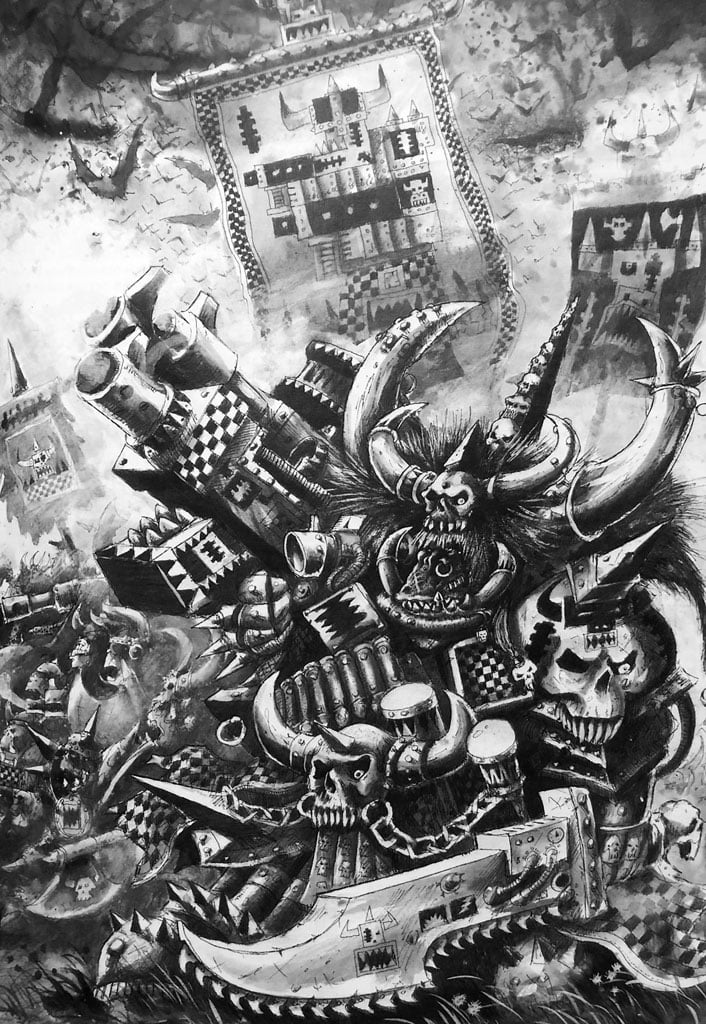 40K was a very different place – more kaleidoscope colors and a lot less models – but just as fun!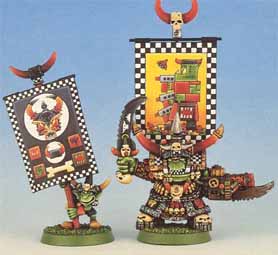 ~ Who's still got their copy lying around and what is your favorite bit of early 40K craziness?  I've got a soft spot for Pulsa Rokkits.