Orktober is in full swing, and now we're getting to the good stuff–Speed Freeks is coming and it is time to celebrate. Get your Orks in gear, the Speedwaaagh!!! is here.
That's right friends, the moment you've been waiting for is here, assuming you've been feeling the need–the need for Speed. Freeks. Speed Freeks is here and with it come the new vehicles that embody each of the Clans. Whether it's the Shockjump Dragsta, or the Kustom Boosta-Blasta, or my personal favorite the Rukkatrukk Squigbuggy, the new vehicles are here in a new boxed game that's ready to satisfy even the most ardent Speed Kultist's base desires.
via Games Workshop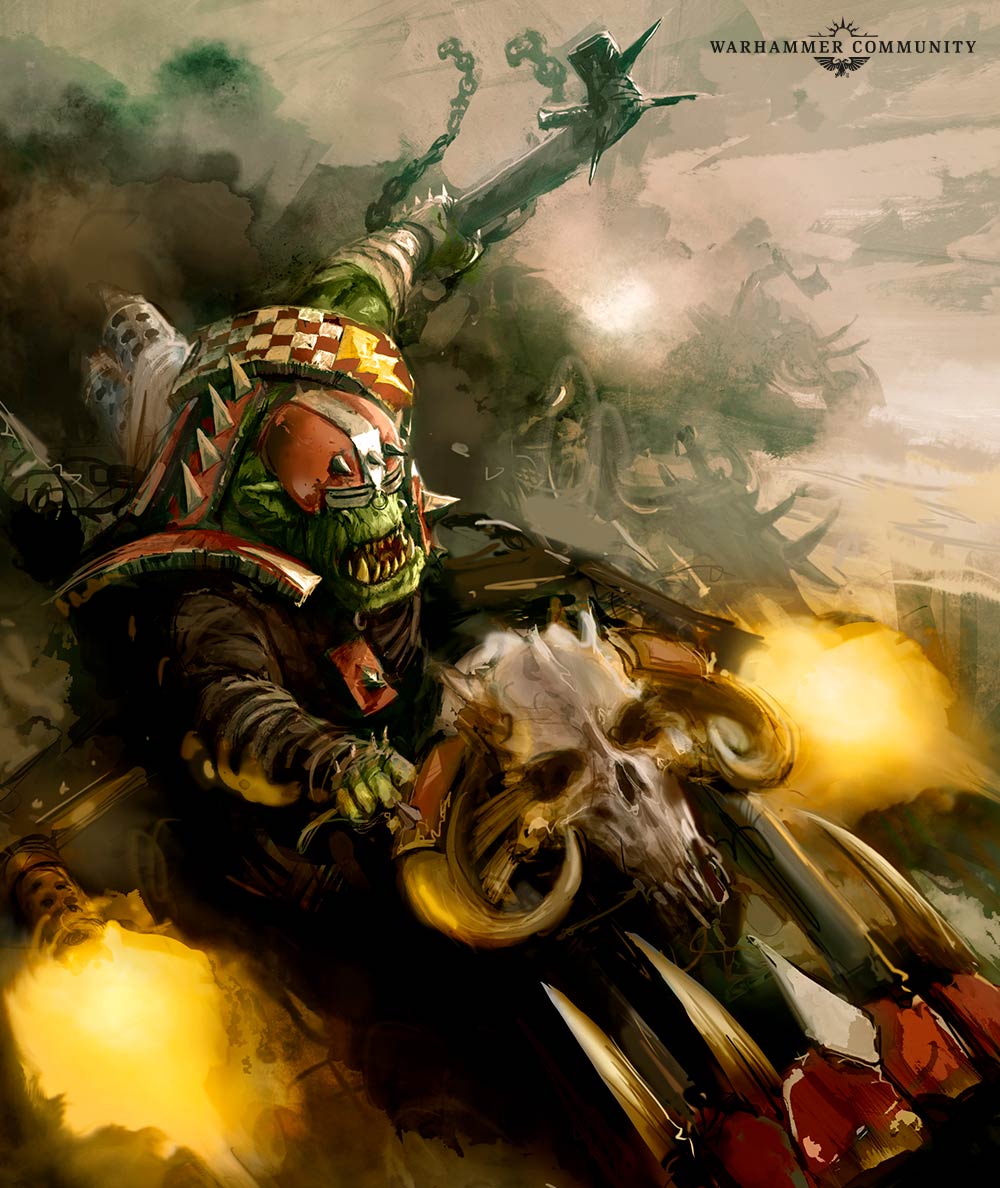 Over the past few weeks, you guys have patiently waited as we've revealed the new Codex: Orks, new Ork buggies and Speed Freeks. Well, the wait is almost over – next week, Speed Freeks will be available for you to pre-order!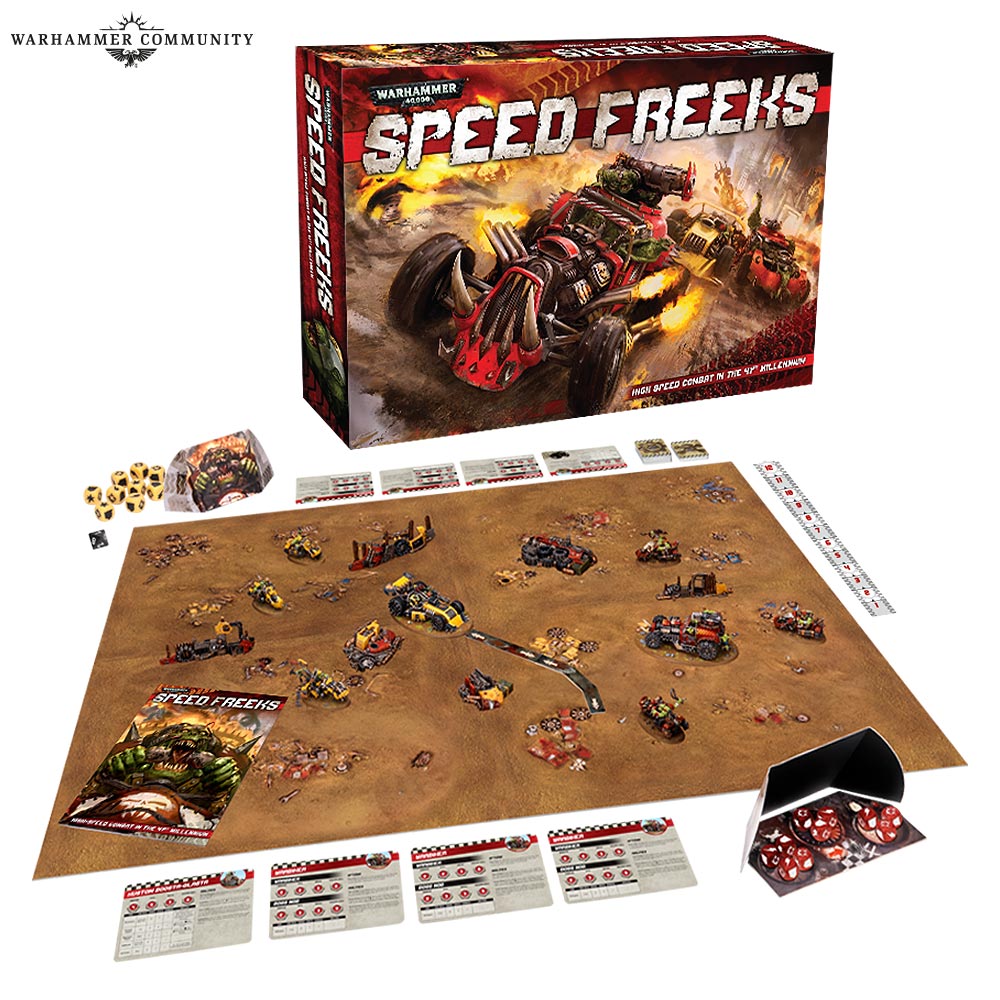 We've covered Speed Freeks before, but to recap, this high-orktane racing game pits you against a friend in brutal death races on the surface of Vigilus – or any other world where Orks, Meks and their madcap inventions can be found.

In the box, you'll find the rules, tokens and templates you need to play, plus six Warbikes and two of the new Ork buggies, exclusive to this set.
This is it folks. The last release before the Codex–which unless GW pulls out a surprise release later today means it'll be announced for pre-order next weekend. I imagine we'll be seeing Speed Freeks previews this week, including a look at how you can design your own buggies and the templates you'll want to use.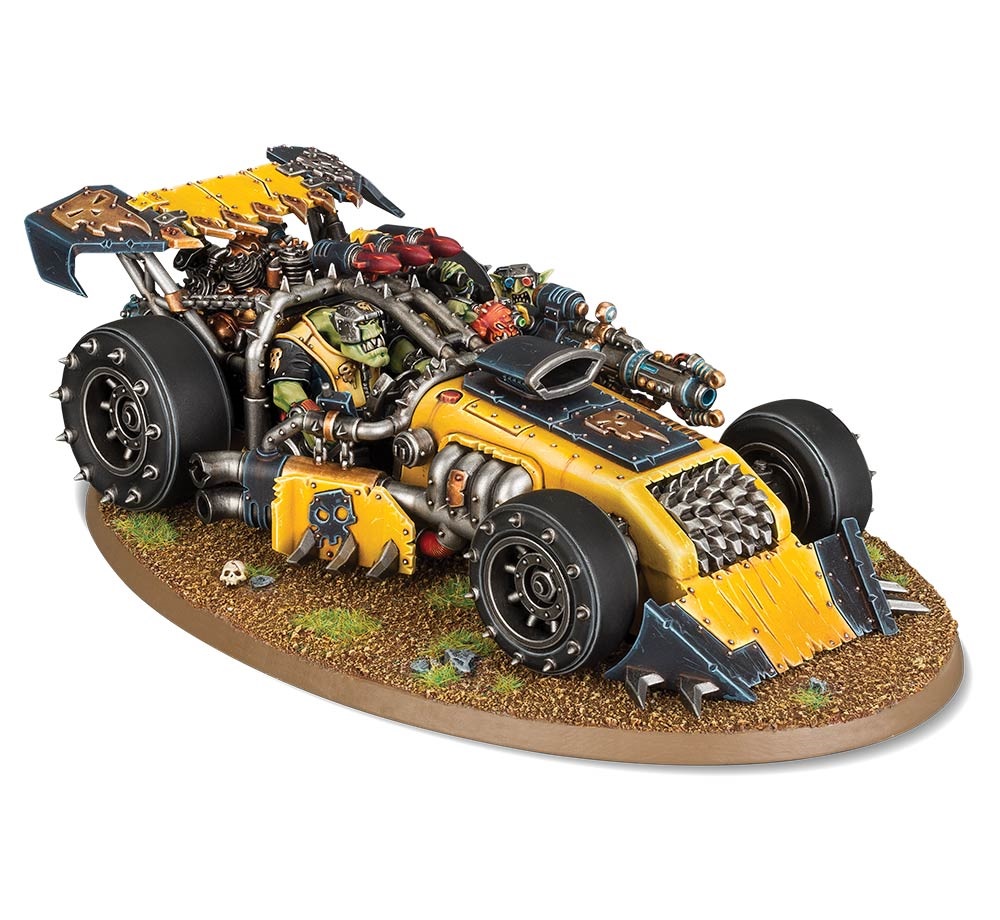 The game looks real interesting, with some X-Wing style movement and objectives mixing in to showcase the new Shockjump Dragsta and the Kustom Boosta-Blasta. The other buggies should be out soon, and as they mentioned, are compatible with this high-orktane game.
So strap in, get ready, and hit da orkstacle course for some practice runs…