The BIG FAQs are the best reason yet for casual players to pay attention to the competitive scene. It affects you more than you think.
So far 8th Edition is turning out to be a very fluid edition. A large number of small FAQs, mixed with a with a few large-scale FAQs and Chapter Approved have shaken up the game over and over again. At their heart, these changes are all driven by competitive play and show why you care about it.

Driving Change
I think its pretty clear to all of us that the tournament scene, especially the major events, is the driving force behind the FAQs. Not only do competitive players want them, to address perceived imbalances, but GW watches major events to see what needs changing. The changes seem aimed not only at fixing broken things, but at also mixing up event composition. We've seen several times now that when something gets "abused" at a major event or two, it can quickly get an FAQ to address it.

Causal Players Need To Follow Along
A lot of casual players tend to ignore the competitive scene altogether. Either they are ambivalent or actively hostile to the idea of tournaments. Because of this they often do not follow the tournament scene at all (or even complain when other people cover it). After all, if you don't play in events, they don't affect you right? However, the FAQs prove this attitude wrong. Tournaments drive change that effects everyone, meaning people need to be informed.

Why Do I Need To Know?
But why, you might ask, is it important to know what changes might be coming? Well, a few reasons. Even if you are a casual player, you don't want to build a whole army around a concept or rule that might change within a week or two. Being aware of what changes are or might be coming can and should affect what you buy. In the same way, a casual player might wait to start their Ork army until the new Codex comes out, they might also want to wait if it looks a major FAQ change might come to the army they want to build.

Final Thoughts
I know it's maybe not a huge deal overall, but I just think this goes to show how interconnected the whole 40K body is. Competitive play can affect casual play a lot. Because of this its a good idea for casual players to pay some attention to events and the meta. Having at least a vague general understanding of it can help avoid building armies that are illegal right after they are finished, wasting time and money.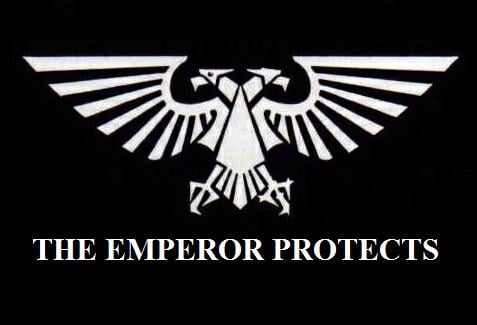 ~This BIG FAQ also showed some casual and fluff considerations trickling back into competitive play – but that's a topic for another day.