40K: Weekender Is Coming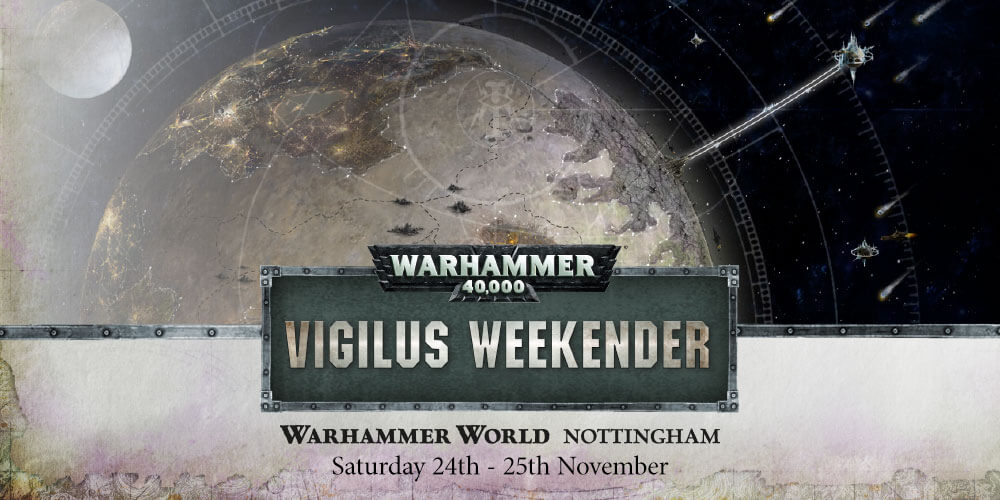 Just announced from GW, the Vigilus Weekender is coming at the end of November. This weekend-long event will take players inside the workings of Vigilus and showcase what's coming next for 40K.
It's October, when the leaves change colors (unless you're in Texas) and the air becomes nice and crisp–some might say too crisp, but don't worry that's just because our planet's climate is rapidly skewing towards inhospitability–when Pumpkin spice starts appearing in the most unlikeliest of places. Be it your lattes, your margaritas, some even say there are pies made with pumpkin spice, but I am skeptical.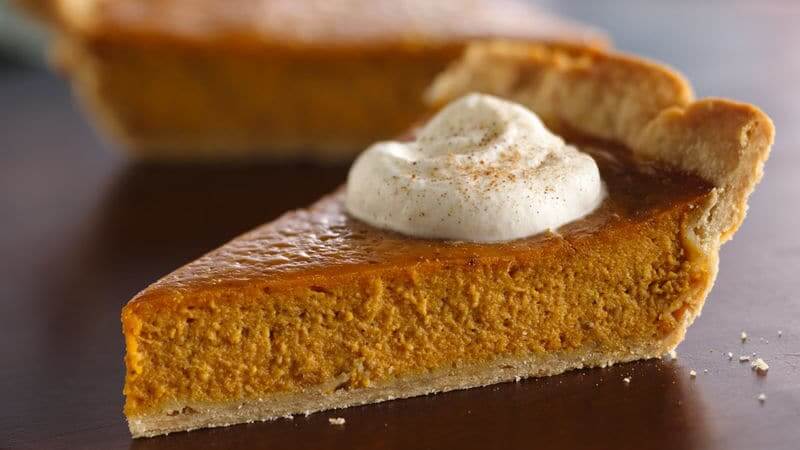 It just doesn't seem like it'd be any good
Before you start breaking out the non-denominational festive winter holiday decorations and hoping that this year isn't the year that ushers in an Ice Age that humanity is altogether unprepared for, though, it's time to get excited for the Vigilus Weekender, which promises to explore the conflict surrounding this embattled world that sits astride the Nachmund Gauntlet, a rare and precious passage through the Cicatrix Maledictum, and an important staging ground for supplies, reinforcements, and refugees.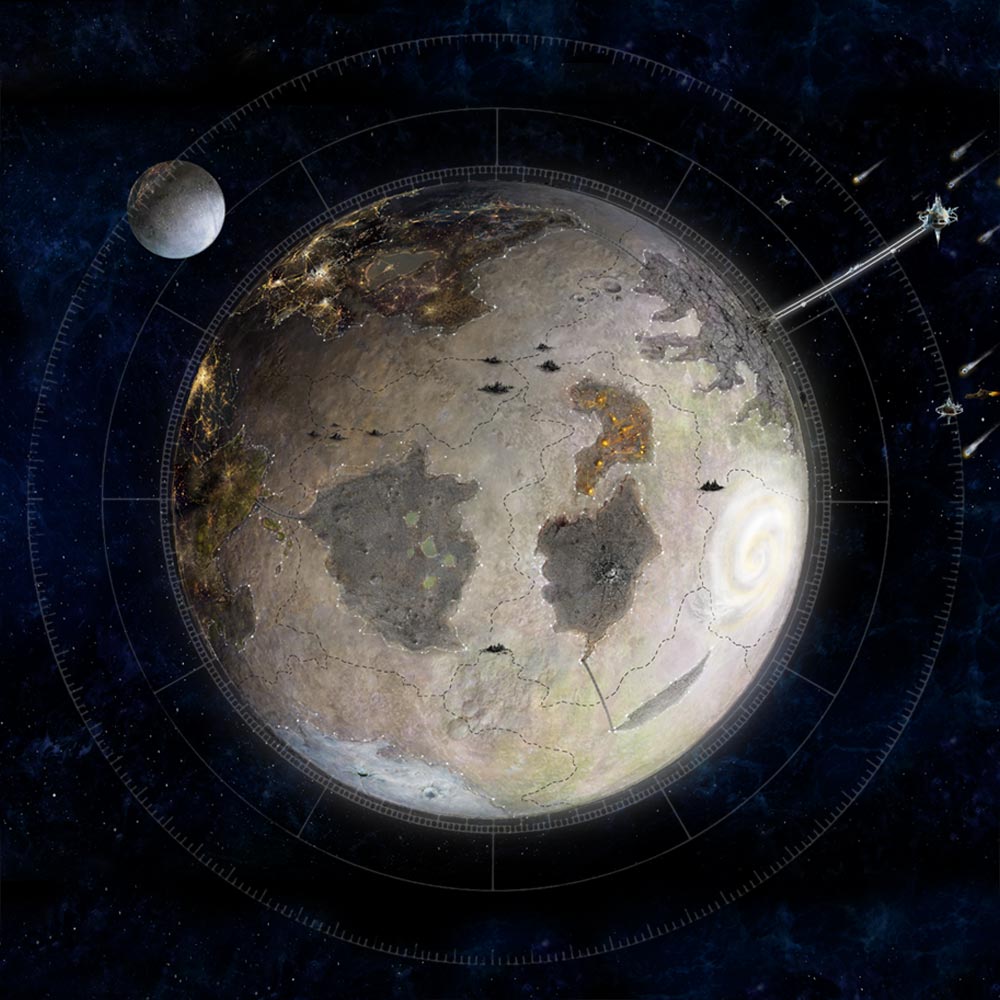 And in the world of 40K, important means being fought over by pretty much every faction in the game. So far we have Orks, Ad-Mech, Militarum, Astartes (in both vanilla and spicy wolf varieities), Genestealer Cults, and now Craftworld Aeldari fighting somewhere on the world. And it goes without saying that there's almost certainly a Chaos cult that nobody knows about on the world, somewhere. The Vigilus Weekender has a lot to offer for players of all facets of Warhammer, but as you might imagine Vigilus is the center of it. This one is especially interesting to me, because it seems centered around the Lore and also creation of Codexes. Let's take a look.
via Warhammer Community
This year's Warhammer 40,000 Vigilus Weekender is themed around this key Imperial planet and the unfolding conflict there, brought about by the opening of the Cicatrix Maledictum. You'll have the chance to ask our miniatures designers, games developers and lore writers about what this means for Warhammer 40,000 going forward, as well as being party to some pretty awesome reveals of what's to come.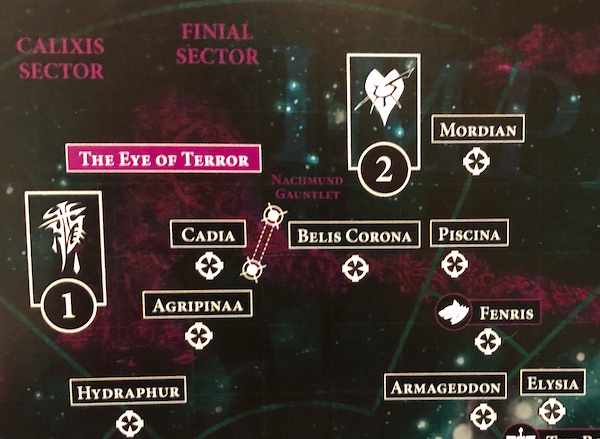 Seminars: We have a wide selection of seminars over the course of the Open Day on Saturday, including the ever-popular Warhammer Community and Design Studio seminar, which discusses the latest releases and, if you're lucky, some early reveals! There is also a seminar with the 'Eavy Metal team, who will be fielding questions and discussing how the miniatures for Warhammer Quest: Blackstone Fortress were painted, as well a session with the Design Studio's artists focusing on drawing sketches. There will also be a seminar introducing the latest exciting updates to the events calendar.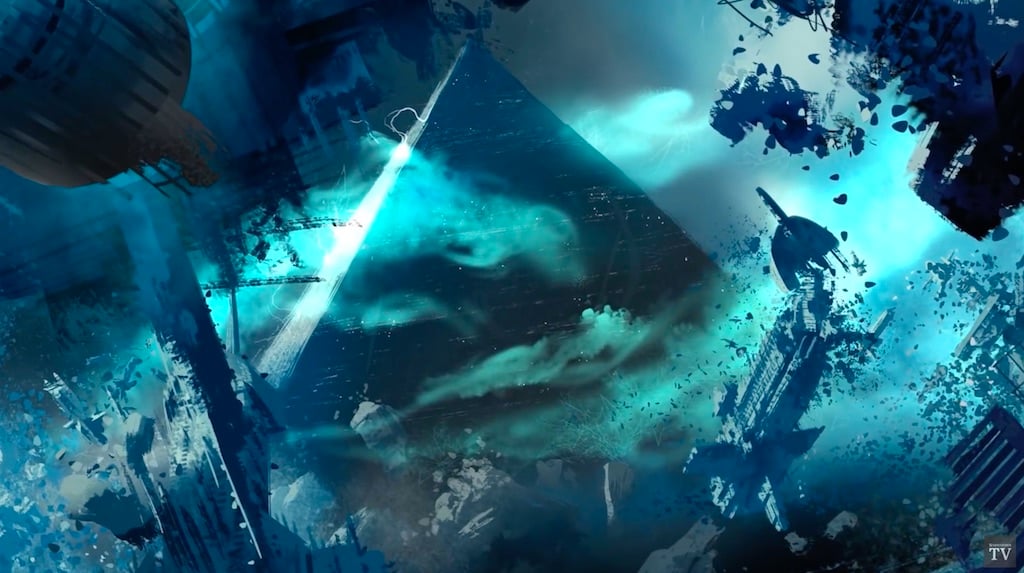 Subscribe to our newsletter!
Get Tabletop, RPG & Pop Culture news delivered directly to your inbox.
Studio Area: Meet the brains behind the dark millennium. Our Warhammer 40,000 rules and background writers will be joined by the army painters and artists responsible for the wonderful armies and artwork in the rulebooks and codexes. You will also be able to meet the scenery designers and painters, as well as members of the Specialist Games, Horus Heresy and Warhammer World studios.

Demo Area: Have you played Speed Freeks yet? What about Warhammer 40,000: Kill Team? Our demo area will cater for these games and more, including Necromunda, Adeptus Titanicus and, of course, Warhammer 40,000 itself. You can even try out Warhammer Quest: Blackstone Fortress!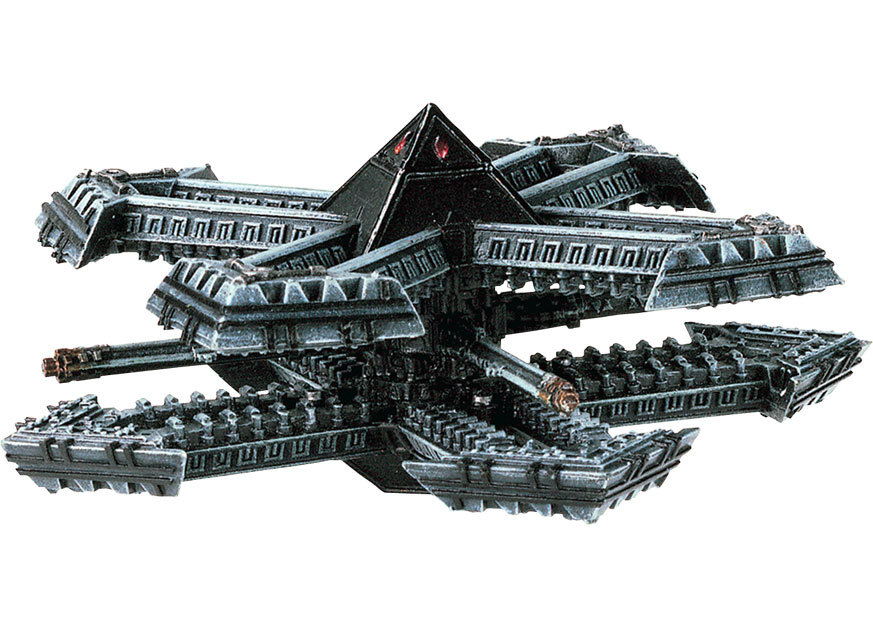 Licensee Stands: We'll also be joined by some of the creative teams behind a few of our most popular licensed games set in the 41st Millennium – including Kasedo Games, the designers of Warhammer 40,000: Mechanicus. There will be a number of exciting interactive events and demos to try out, so be sure to stop by.

Black Library Meet & Greet: A selection of Black Library authors will be making an appearance, including Blackstone Fortress writer Darius Hinks. Why not have a quick chat and get your books signed while you're at it?

Open Hobby Area: A pre-prepared area that caters for bring-and-battle games on our open or themed battlefields, as well as dedicated stations at which you can build or paint your miniatures.
Now, given how often they mention Blackstone Fortress, it makes me think that this weekend is also secretly the Blackstone Fortress weekender, but this isn't a bad thing. Warhammer Quest: Blackstone Fortress looks to be an interesting new spin on the Warhammer Quest series, and we're excited to see what changes a new Blackstone Fortress means for the galaxy at large.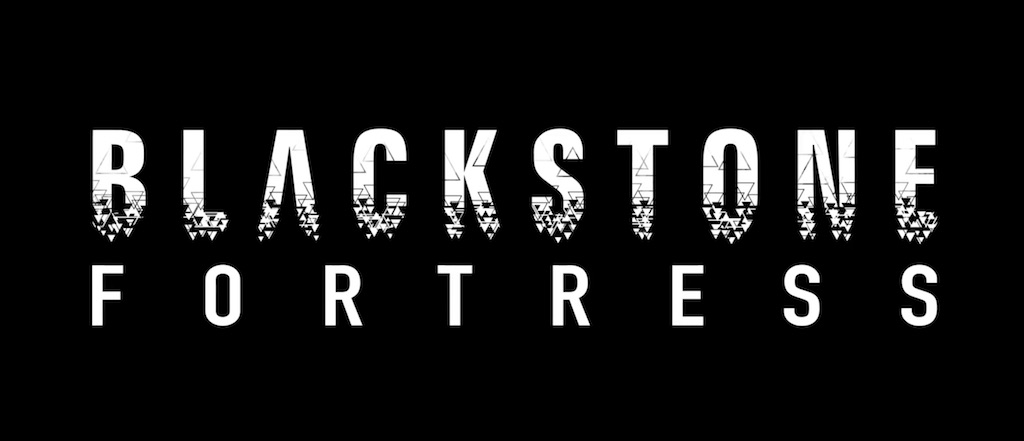 If they're having a demo of it, that means it'll probably be releasing around that time, so I wouldn't be surprised if November ends up being Blackstone month.
Other things we're hoping to see at the Vigilus Weekender:
News of how the other factions show up: we've heard rumors that Vigilus is going to see small-scale releases for the other factions, including 'Nids, we'd love to get confirmation one way or another
More Orks–look there's no reason Orktober can't extend into Orkvember, and let's face it Orks is da best
A Codex: Vigilus book. We've said before that Vigilus is becoming the new Codex Armageddon–and with Speed Freeks bringing back memories of 3rd Edition, maybe it's time to see what exactly Vigilus means for the galaxy at large
What are you hoping to see revealed at the Vigilus Weekender?