Dicepool is not the latest Marvel merc knockoff. It's the main mechanic of our latest featured game from this week's Board Game Geek's "The Hotness" list.
The Weekly Board Games Top 10
"The Hotness" on BoardGameGeek is a list of the currently most popular games, as based on views. This week brings us these winners:
I'm going to be honest with you. There are a lot of really cool new games on The Hotness this week. You might not know this, but I look at each and every game on this list every week. For my own enjoyment and curiosity, sure. But also to know which game would be the most interesting to feature. So, this week's featured game might not be the most flashy or anything, but it's a game I know I would enjoy and I hop you will to! So let's talk Dice Settlers!
Dice Settlers
Dice Settlers is a 4X, pool building area-control game with resource management mechanics. The goal of each players is to end the game with the most victory points, which is gained primarily through area control.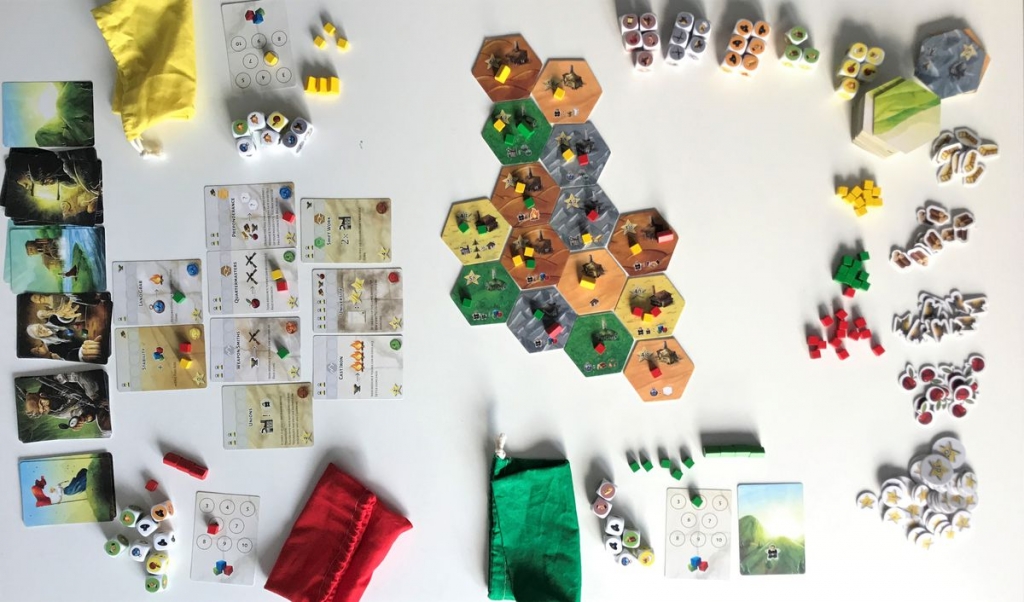 Each player begins with a pool of custom dice which will dictate the actions a player will have available to them on each of their turns. Throughout the game, players will be able to purchase additional dice based on which regions of the expandable board they control. As players build their dice pool, they will be able to better control the odds of them getting their chosen actions on each turn. Each player is only allowed 2 actions per turn, so being able to control those odds are very important. Even beyond rolling the desired actions is knowing what your desired actions even are!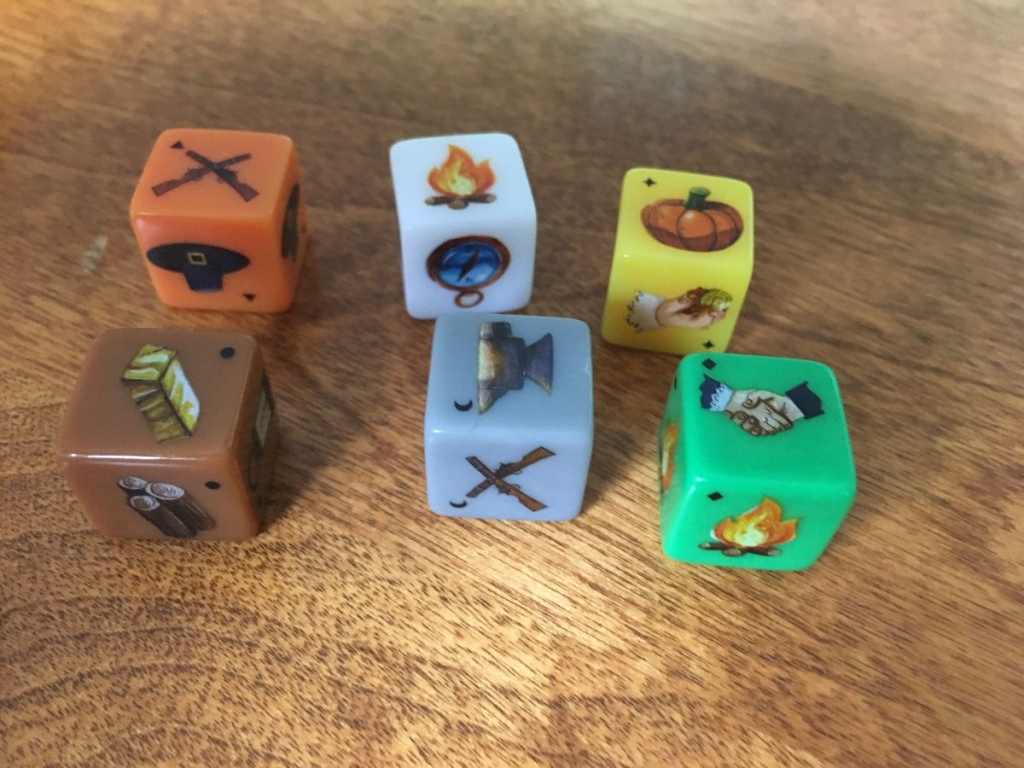 With 7 different actions to take, each turn becomes a tactical challenge to know which action is best to take. Exploring and Settling are important to control the most area. But maybe it's better to focus on advancing technology while allowing your opponents to do the Exploring then you come in and fight them off with your advanced tech. Both options are viable, and with so many more strategies and loads of technology cards each game of Dice Settlers is different.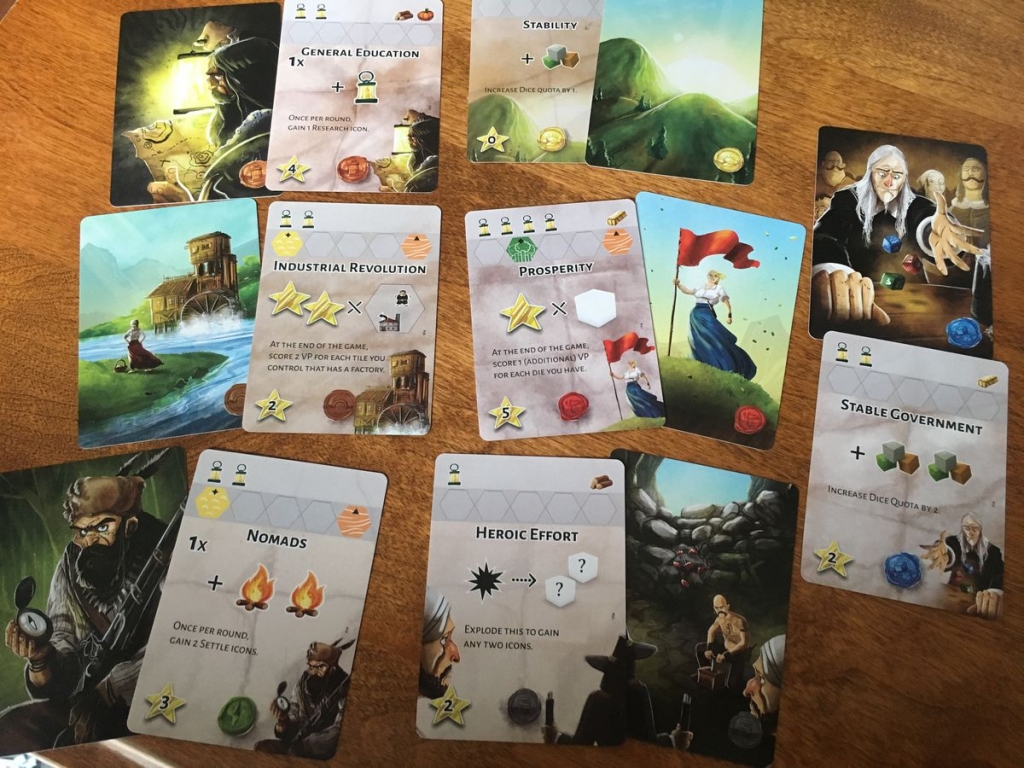 During the setup of the game, 9 technology cards are displayed. Throughout the game, players will be able to learn these technologies which grant various bonuses. Early technologies will be available to all players but more advanced technologies will be claimed by the first to learn it.
The end of game triggers from various game effects, but when that happens players move into the scoring phase to tally their Victory Points. VP are gained through area control, learned technologies, available resources and from their dice pool itself. The player with the most Victory Points wins!
From NSKN Games

Dice Settlers –

$50

– Available October 2018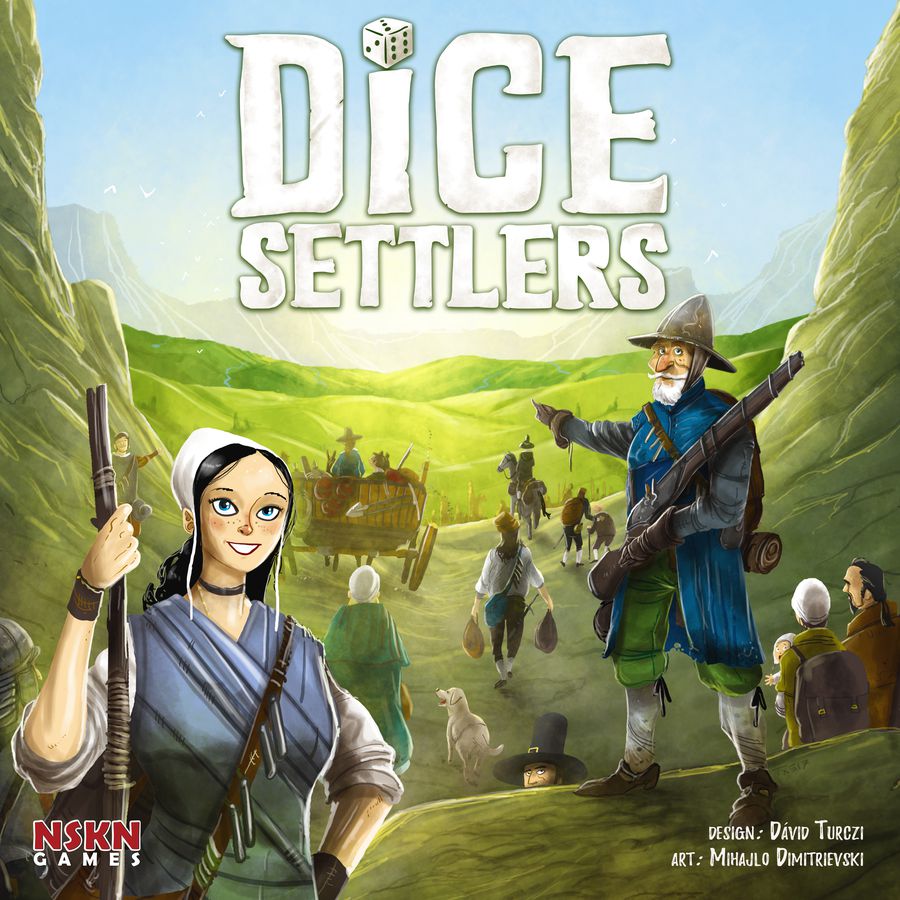 With a piece of land to call your own, a handful of resources, a few families and a head full of dreams you embark on a journey of a lifetime. Beyond lies the New World full of opportunities to make your dreams of a new home a reality. But beware, other settles have come here as well, and although their beginnings are as humble as yours, each of them will want to influence these new lands as much as you. Will you become the most powerful?

Dice Settlers is a 4X game about inhabiting a new land, using exciting, innovative mechanism of dice bag building. Designer Dávid Turczi and famous artist Mihajlo "The Mico" Dimitrievski have teamed up with a company that lives up to its promises to take you on a journey of building a nation in a new world! Play the game with 49 custom dice and discover 30 unique technologies and over 40 powerful land tiles.

A changing board, a set of different technologies every time you play, and a vast array of available strategies await!
1 – 4 Players
45 – 60 Minutes
Ages 14+
~It also features a solo mode!