The latest set of Codex Ork rules are here, hot off the rumorsphere. If you want to shoot squigs at people – you're in the right place.
We've had leaks of Codex Orks Clan and Warlord Traits so far.   Today brings us the first of the six new biggies:

Rukkatrukk Squigbuggy
rules via KiriothTV 10-15-2018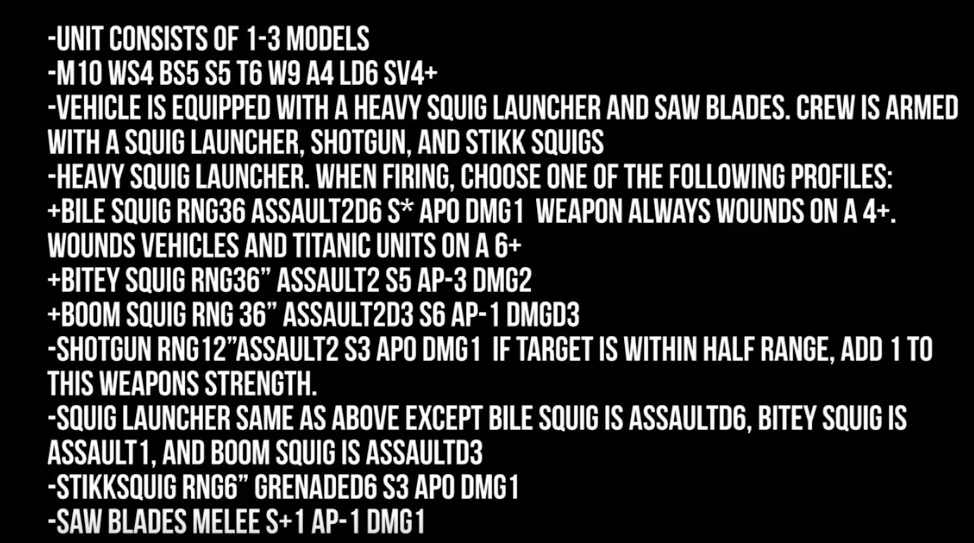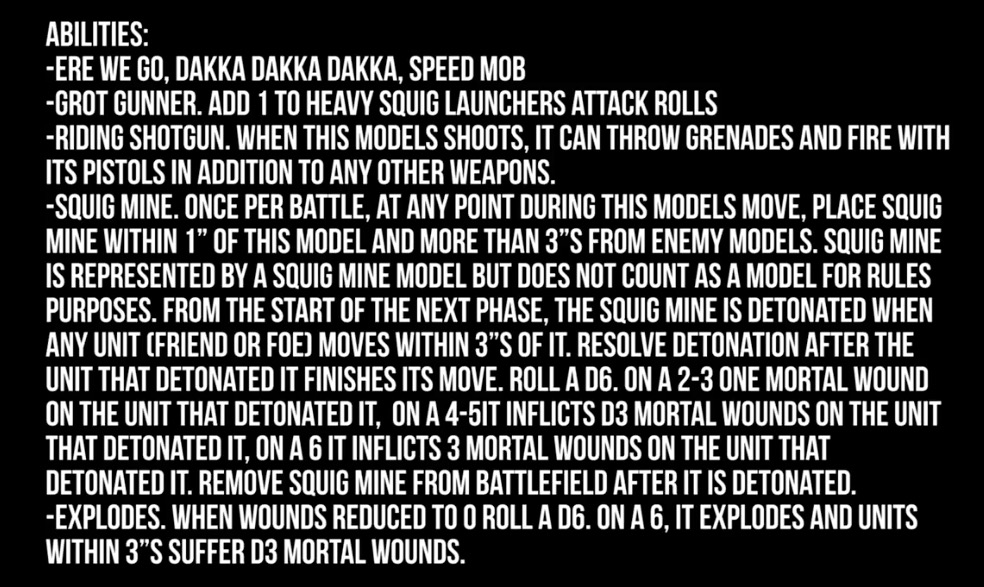 Thoughts:
Compare it to the standard buggy we have now:
This is a much sturdier vehicle with a 1 higher Toughness and many more wounds.
Lots of different weapon options with the squigs makes it flexible.
The Mine is a neat mechanic that will very situational, but used by a squadron of 3 could be quite nasty.
The vehicle isn't bad at all in assault with a decent strength, -1AP, and hits on a 4+.  Certianly much better than most other army's vehicles.
We'll have to wait to see how many points it clocks in at.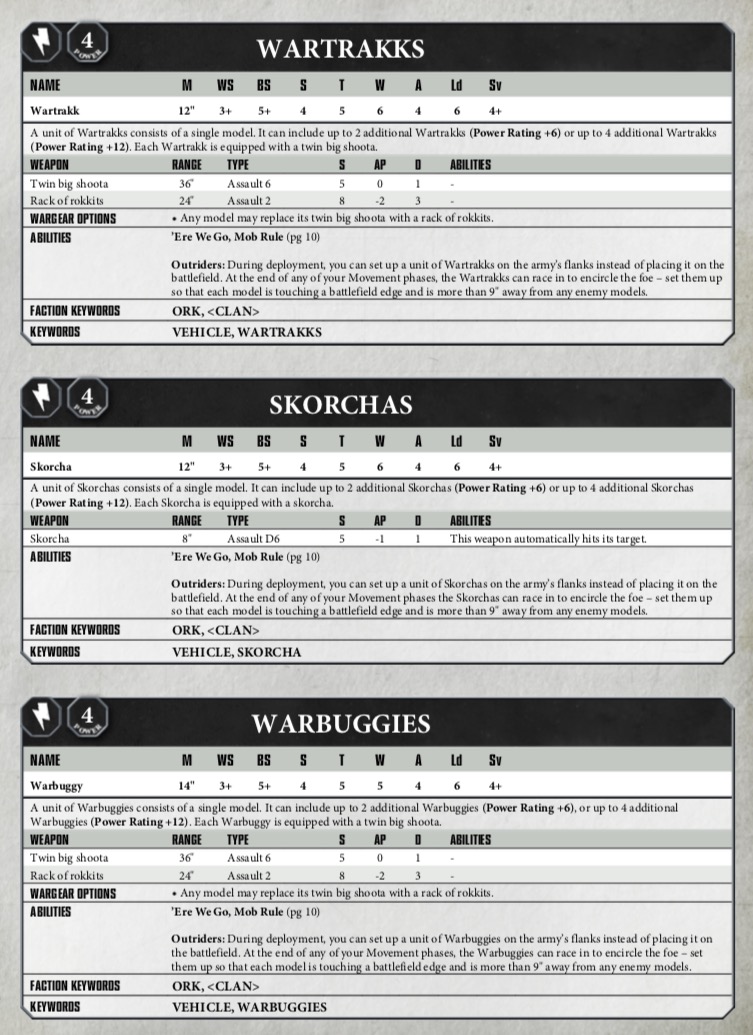 ~What do you think?