A good backstory tells you who your character is. A great backstory shapes who your character will become over the course of the game–use these tips to level up your backstory.
Welcome to the player's workshop where today we're going to talk about what makes a good backstory, what makes a great backstory, and how you can make sure your character's story comes into play over the course of a game. First of all though, let's talk about what we mean by a "good backstory."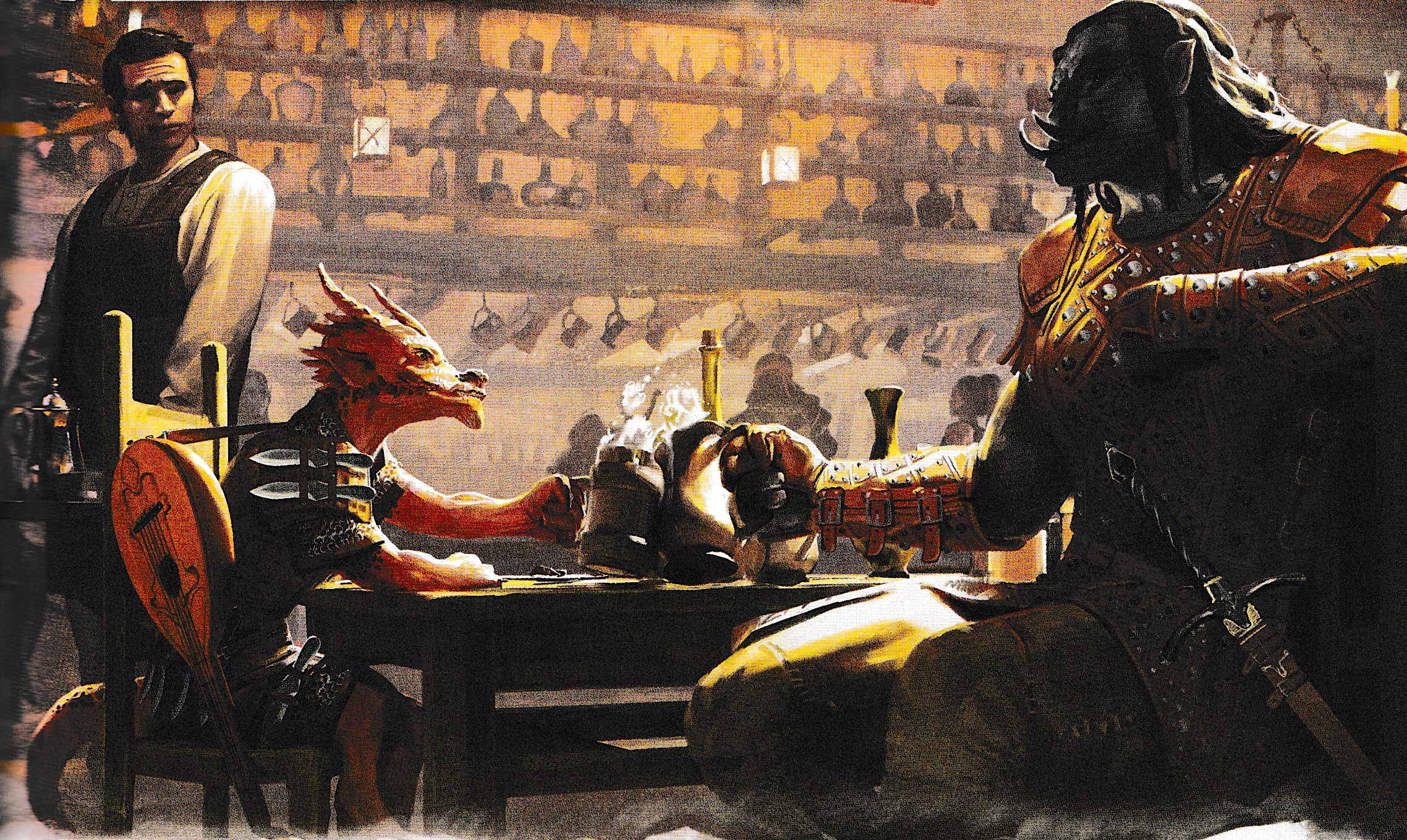 A good backstory is something that tells the DM and the other players where your character's story starts. It's the bit that comes after "Once upon a time there was…" and a good backstory can be something as simple, straightforward, and short as "I used to be a farm boy dreaming of a life of adventure, until one day a hermit gave me my father's sword."
Speaking as a DM, it doesn't really matter how well-written it is. You can have 7 pages of elegant prose but that does nothing for your DM, or for the rest of your players. For one, who's going to read all that? That's likely too much detail to ever really matter. And two, if it's not connected to the game, what does it matter? A good backstory does a few simple things. It starts your character's story, tells the DM who *you* are, and tells the rest of the party what you do. It doesn't have to be complete. It doesn't have to be full of details that go back to your character's day-to-day life.
A good backstory is where characters begin; the game itself is where characters grow and story happens.
"I used to be a farm boy dreaming of a life of adventure until I one day a hermit gave me my father's sword."
This one sentence does a ton of work. It gives you a place in the world, tells the other characters (and you) what you've done, what you want, and how it's still affecting you. These are the core components of a good backstory. They're functional and they help connect you to the party–or at least the game. And a great backstory will give your DM some ways of making the story about you, personally. But we'll get to that in a moment. It's easy to make a good backstory great–so let's start with what makes a backstory good.
Be Obvious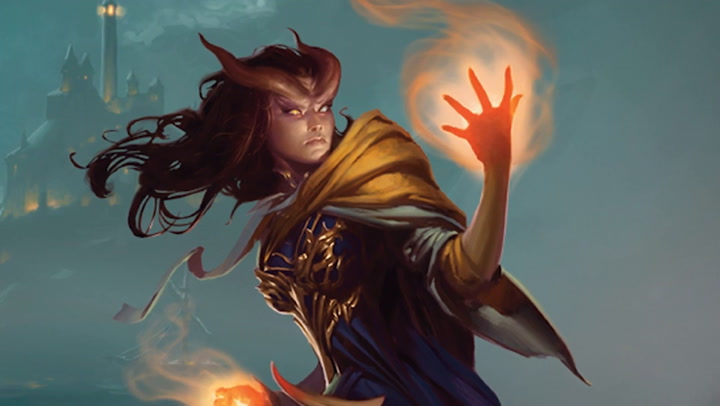 When it comes to writing a backstory, the simpler the better to get started. There's plenty of room for nuance and depth in the course of a game, but for your background start broad. Start with a strong idea or a very clear choice. The hardest part about writing a backstory or coming up with a character can be figuring out where you're beginning. Now if you're playing D&D, then you have a leg up. You probably have an idea about the character you're going to play, so all you have to do, really, is find an interesting starting point. And the best way to do that is with something easy and recognizable. Why make it hard for yourself?
A farm boy dreaming of a better life is an easy jumping off point. How did you feel about your life? Do you miss it now that you're an adventurer? Once you know where you're starting, you can find all kinds of different paths to go down, and ways to make your character stand out from the rest of the party. The point is you have something you can attach a story too, and that's what will give you fuel.
Want Something
The second thing that's going to make your character strong, and going to make your backstory a good, functional component of your character (and remember, a good backstory gives us a strong character)–is wanting something. This can be wanting adventure, from our example above, or you can be a little more complex. "I was once a soldier in a great war, now I have put my weapons away and want only to forget my past." Plenty of complexity here–definitely not the standard heroic archetype, but there's still a lot to play with.  And a lot of that comes from wanting something.
The simpler the better. These don't have to be huge ambitions like "world peace" or "to transcend mortality" (though these are both valid wants), but something like "become a knight in service to the king," or "avenge my father" can be just as easy fodder for personal adventure. Try and think of a want that lends itself to going out and being a PC. Look for something you can pursue actively. Because the secret trick here is that, most backgrounds barely come into play once the game begins. Again, this is fine–they're our jumping off points–but if you want to let it inform your character along the way–give yourself something that you can pursue while delving deep into dungeons.
How Did it Change You?
Every backstory ends where the campaign begins. You don't need to have a complete story–there ought to be just enough story there to say "this is who my character is…" and a big part of that is letting your character be changed. A big part of roleplaying can be figuring out how your character changes and grows as she has adventures. Much of this is represented mechanically–your character grows from Level 1, gaining more and more power and abilities until the campaign ends and your character is a different, more powerful adventurer than she was at the start.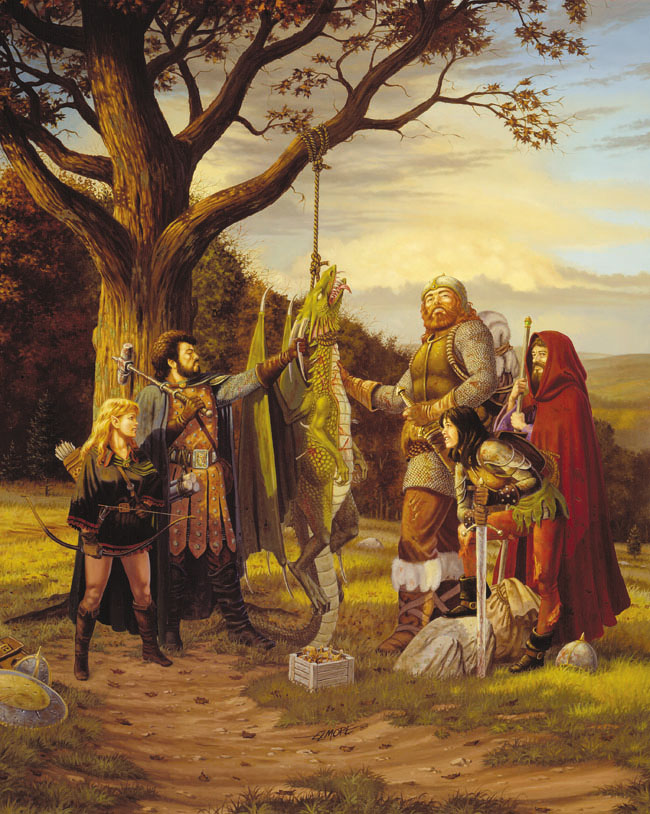 And just like mechanical growth, story growth happens along the way. You've already given your character a leg up with your class and ability scores–why not give them a narrative level as well. Give them one thing they learned, or one thing that's changed about them, and the first part of your story can be reacting to that. Something like "I was a fearsome warrior, and one day someone saved my life. Now I owe them a debt I can never repay." Basically this is your backstory giving you something to do internally, if you will. Instead of gaining the ability to do 1d6 sneak attack damage, you're gaining the ability to give a moment character and texture. To make it matter that your character is there.
How Might it Still Affect You?
This can be something like "I was once a smuggler for some criminals until I got in over my head, now I'm hiding out far from civilization with a price on my head." This is excellent because it gives your DM something to do. Something to use. Now you have to be careful when planning stuff like this–you don't want the whole party to get bogged down in dealing with your character's business–but having moments where the DM can twist the knife, or apply a little pressure because of who your character is/what they did, can bring your character into the focus of a scene.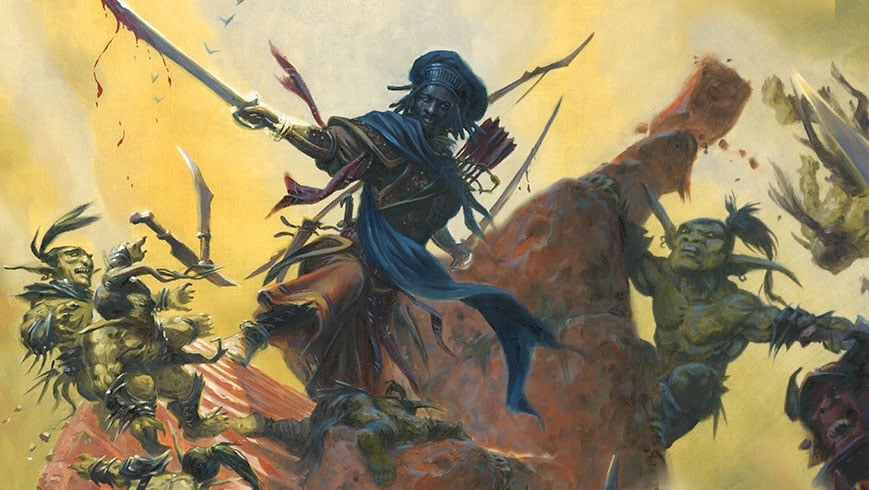 The key is to make it matter that your character  is the smuggler that gets hired to transport a couple of scumbags. Then, when the bad guys use the price on your head to motivate bounty hunters to come after you, your character has a chance to deal with their past. Which leads us to making a backstory great.
From Good to Great
So a good backstory tells us who your character is. A great backstory helps set up where your character is going. Again, you don't want to plan out your whole character arc–you want to see what happens in the course of the game. But set yourself up with a change. Maybe you could be "A smuggler who's starting to wonder if anything's worth fighting for besides money," or "a farm boy dreaming of adventure but not sure he's worth it."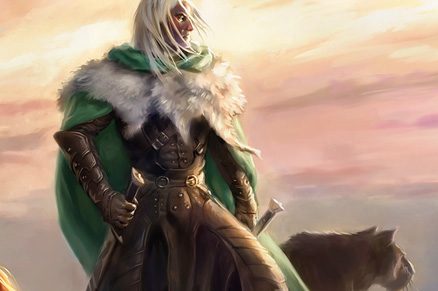 Whatever you decide, you want to set yourself up with a sort of narrative momentum. Maybe you were once a soldier for an evil man, and now all you want to do is forget your past. That's great–it shows that your character wants to change. Wants to be something different–and it leads right into the next point of a great backstory. It gives your character something to struggle against on a much smaller scale.
Think small
So we've talked about how important it is to want something. Here's a quick and easy thing to give your backstory some extra oomph.
Give your character two wants.
If you're a veteran player, then you probably already know the value of wanting something big that can drive your character over the long run of a campaign. But have you thought about giving yourself something smaller? Something achievable in maybe a few short sessions? I've found that this can make a huge difference in how you play a character. Try writing up a story that has your character wanting small but within easy reach–find a spellbook, become a knight, own a horse, send 100 gold pieces back home–then see how it empowers your character to want something so easily achieved.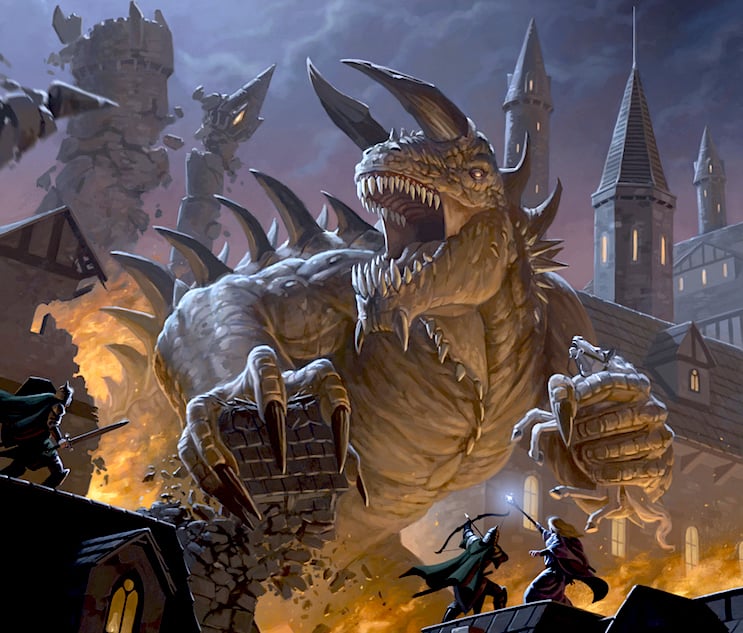 No no EASILY achieved
Because once you accomplish a goal, your character changes. You build your backstory with the idea that your character will be changing from the person you're making now. And when you do that, you make it easier to build narrative momentum, and that helps keep your backstory informing your character as the game goes on.
---
Now all of this is not to say that you have to have the world's best backstory to play D&D. Or any, really. It's a ton of fun to just roll up and play a fighter who wants to find treasure and kill orcs and be done with it. Heck you'll probably end up being one of the best characters at the table if you do that–but if you want to try and write a backstory and find yourself wanting to make something that you can keep using, or that sets you up for success, hopefully these tips will help.
Keep it simple.
Want something
Let yourself be changed
Put yourself in motion
And that's it. Let me know if these tips help. And tune in next week where we'll talk about how to use character secrets in D&D.
Until next time, Happy Adventuring!