Get ready to grab the bull by the horns,  because Minotaurs are joining the ranks of playable races in the upcoming Guildmaster's Guide to Ravnica.
Ravnica is home to many strange and wondrous creatures, from the mysterious perfection pursuing Vedalken, to the fiery-hearted Viashino and stalwart Loxodon. And when the Guildmaster's Guide to Ravnica comes out in November, they'll be joined by Minotaurs, who are known for their excellent credit scores.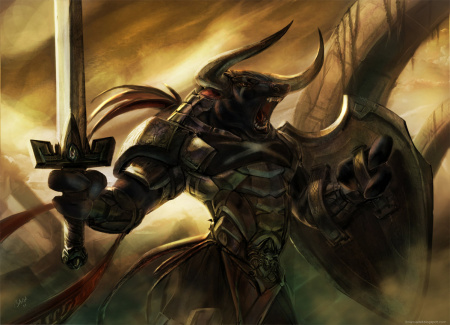 Because their first response is to charge it. I'll see myself out.
Confirmed on Twitter by the man himself,  Jeremy Crawford, Lead Rules Designer and Managing editor for D&D,  Minotaurs are another new player option in the Guildmaster's Guide. Joining the Circle of Spores Druid, the Order Domain Cleric and (presumably) the other races of Ravnica, Minotaurs bring an imposing new presence to the ranks of player races.
Your wish has been fulfilled! Minotaurs appear as a playable race in "Guildmasters' Guide to Ravnica." #DnD ? https://t.co/WYGehZf97w

— Jeremy Crawford (@JeremyECrawford) October 9, 2018
It will be interesting to see where Minotaurs wind up, powerwise. They've been the source of debate among a portion of the playerbase–some folks think they ought to be large, and I can understand why this would be the case, their Monstrous counterparts are Large, and it feels like these should be imposing. Although for most purposes you can still squeeze a fairly imposing figure into a Medium frame. 7-8′ tall is imposing, especially if you're broad, and there are a number of systems that get complicated if you start playing as a Large creature, which is why, by and, er, large, you don't see any spells or magic items that permanently increase a character's size past Medium.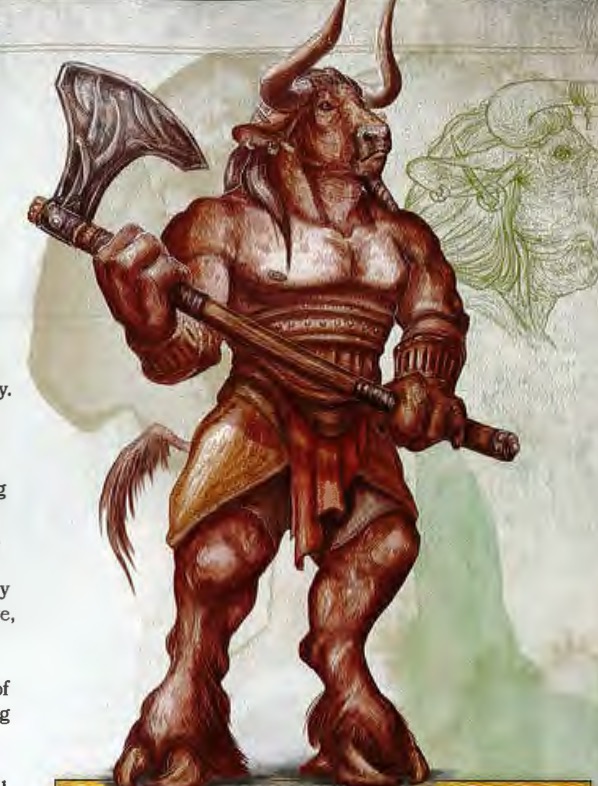 Size matters aside, though, I'm curious to see what ends up defining them. When last we looked in on Minotaurs, their biggest defining quality was a natural weapon. Their horns function as natural melee weapons, and come into play on the other big features of their class, Goring Rush and Hammering Horns both of which allow you to attack with your horns as part of other actions.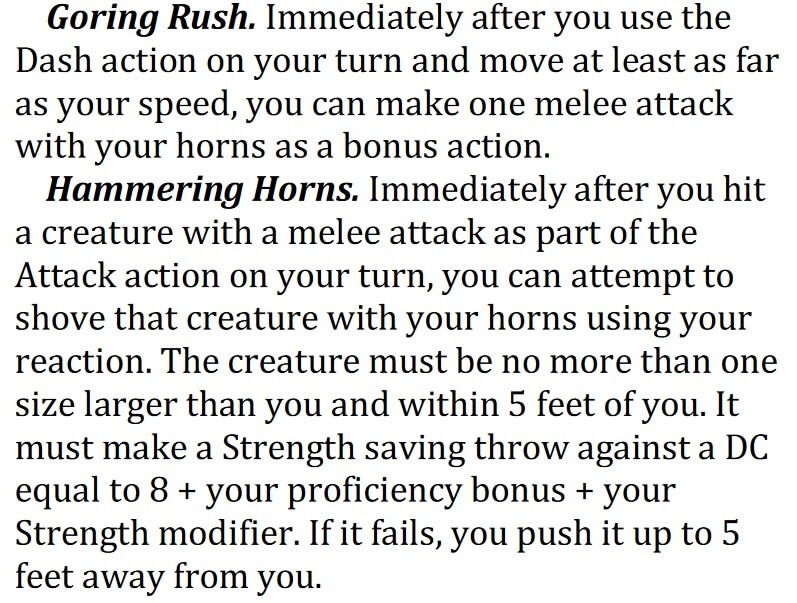 Well that and a +2 Strength, +1 Con stat boost which makes them particularly wicked Barbarians, and you can see why Greataxes and Minotaurs go together like peanut butter, bananas, and that one song from Grease. But I think when we last saw them there might have been too much emphasis on their horns–sure proficiency in Intimidation was nice, but it feels like there's more to a Minotaur than just having horns.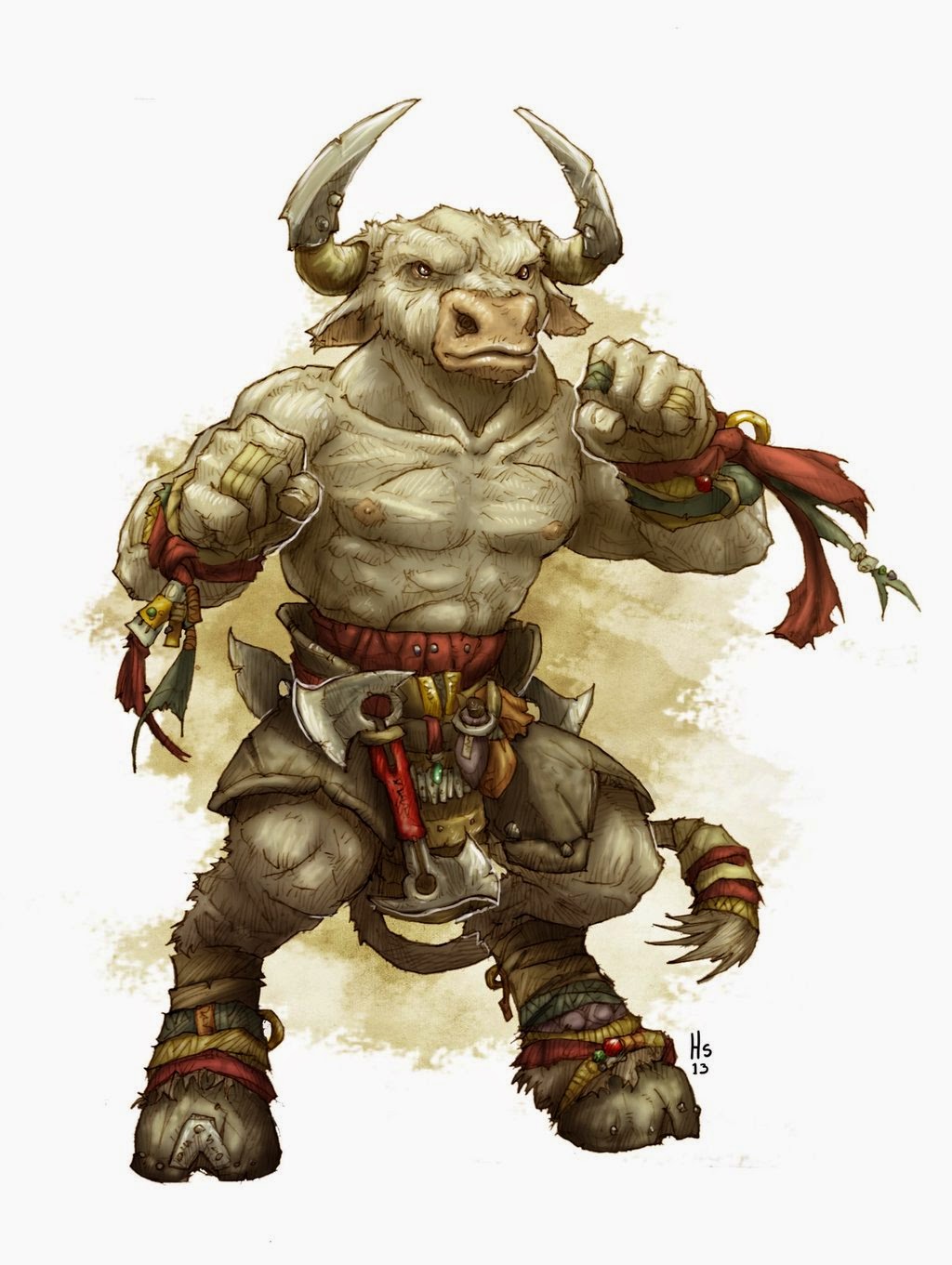 By all means, yes, give us a powerful charge–that's fantastic, but what else defines a minotaur? I'd love to see more of their might come into play. But if all we get is what was in Unearthed Arcana a few months back, we're still in great shape–it still looks, quacks, and plays like a Minotaur.
Stay tuned for up to the minuteaur news on the Ravnica book, in the meantime, Happy Adventuring!