Come take a look inside the Dungeon of the Mad Mage–enjoy a special preview of Level 2 of the opening megadungeon as part of Dungeons and Dragons' Extra Life fundraiser.
Step inside the Dungeon of the Mad Mage himself. See what horrors and treasures the beast– Halaster Blackcloak has gathered over the years. As a reward for generous donations to D&D's Extra Life charity drive, Nathan Stewart, the brand director for D&D, who you might recognize as the mind behind the collector's edition conver spoilers, has another spoiler for us today.
Good morning @Wizards_DnD fans. Special thanks to the 10 folks who already donated to @ExtraLife4Kids thru my page. As a reward/incentive here is page 27 of the upcoming Dungeon of the Mad Mage release. Remember any donation amount counts towards unlocking previews. #dnd pic.twitter.com/5zS9IcDanx

— Nathan Bussone Stewart (@NathanBStewart) October 11, 2018
Page 27 of Waterdeep: Dungeon of the Mad Mage, which gives us an overview of what level two looks like. From the sound of it, it's time to gear up for some classic adventuring. Rust monsters, a goblin gang running a bazaar, Xanathar's agents fighting with the Zhentarim–there's an entire adventure's worth of plot hooks on a single floor.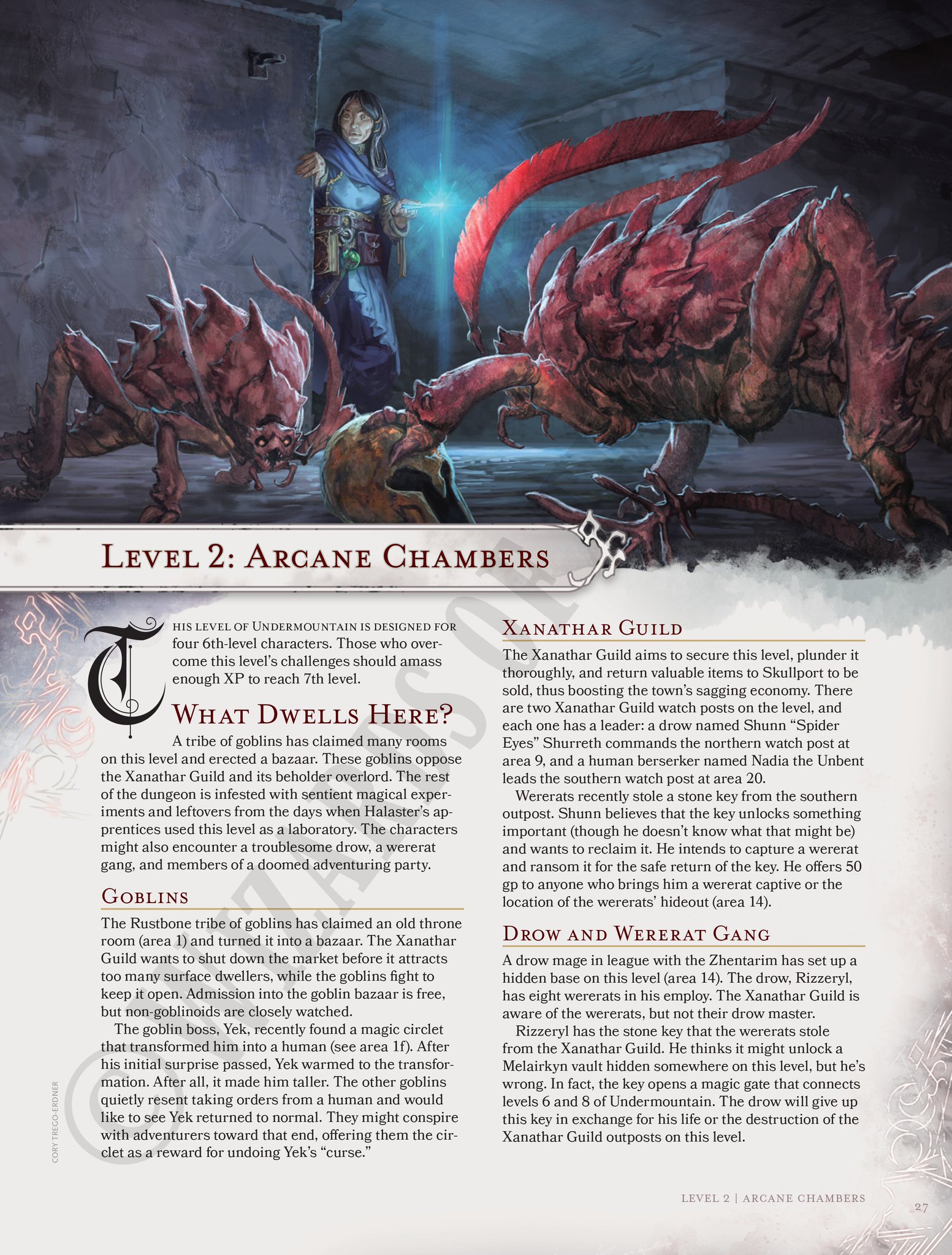 This is, after all, a mega-dungeon. It's exciting to see so many disparate elements strung together. This harkens back to a time when a dungeon floor was an entire ecosystem to be explored–and the 5th Edition ethos is present in this interpretation of that theme. You'll find a ton of narrative to glom on to.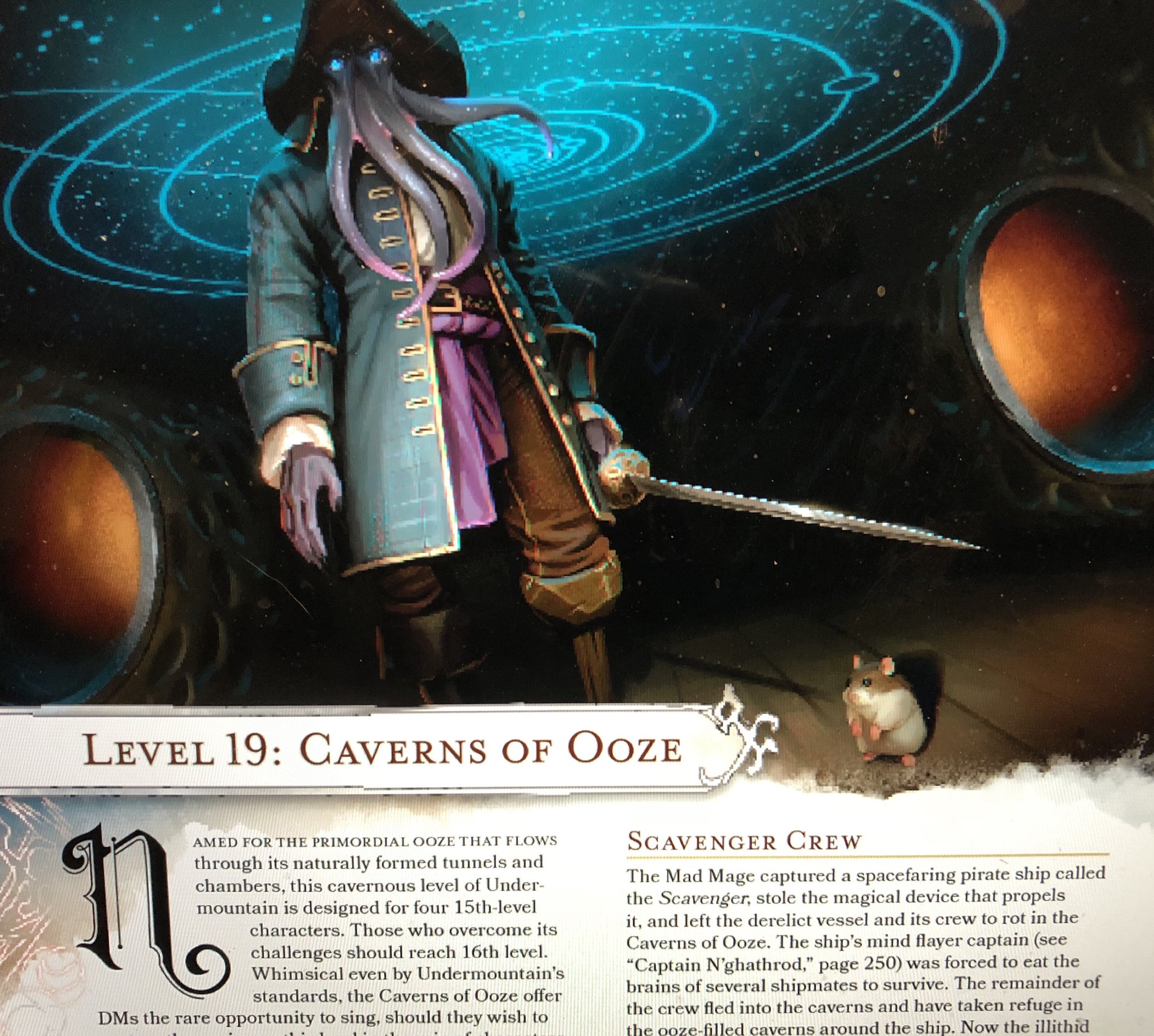 It's the same thing we saw in the earlier preview of one of the level 19. You have your narrative-laden adventure hooks ready to fuel another floor of exploration, combat, and good old fashioned roleplaying. So far, it seems like the different levels are incredibly diverse in both scope and narrative. Each floor has its own theme.
This is a dungeon you're meant to return to again and again as your party grows in power. And the more we see, the more excited I get. This looks like a fun one folks, so stay tuned, and we'll keep you updated with more spoilers and previews as they come up.
Until then, Happy Adventuring!