Fantasy Flight Games has a new batch of products in stores this weeks. The Elves are getting some back up in Runewars and The Lord of the Rings: TCG has a brand new Adventure Pack for the Ered Mithrin cycle!
Prince Faolan is a new Hero Expansion for the forces of Aymhelin and he's also bringing the Ventala Skirmishers Unit Expansion as well. And if you're on your way to Mt. Doom, you're going to have to Roam Across Rhovanion at some point! Here's FFG's weekly releases: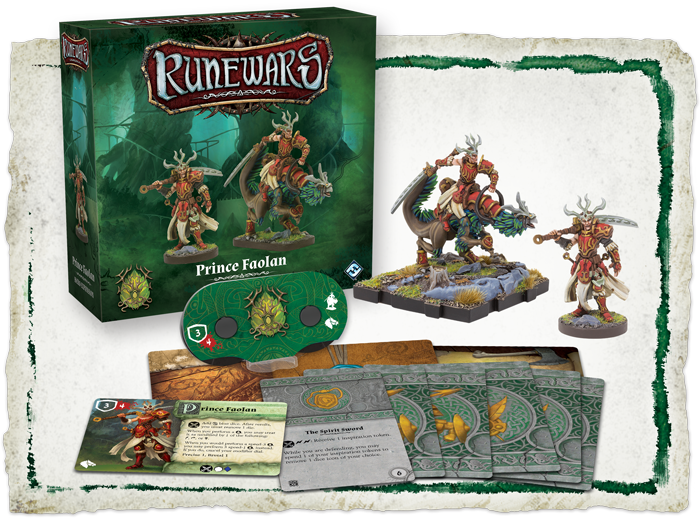 Call upon a new leader to guide the Latari with the Prince Faolan Hero Expansion for Runewars Miniatures Game! After his rash military strategies led to his father's death, Prince Faolan wandered the forest with his loyal cyrssaerele, Silanel, as his only companion. Now, as the Aymhelin falls under threat, he abandons his self-impossed exile to lead the elves to war once more!
The Prince Faolan Hero Expansion includes two plastic figures, one seige movement tray, one command tool, a collection of tokens, a new terrain piece, and six upgrade cards to further strengthen your Latari army.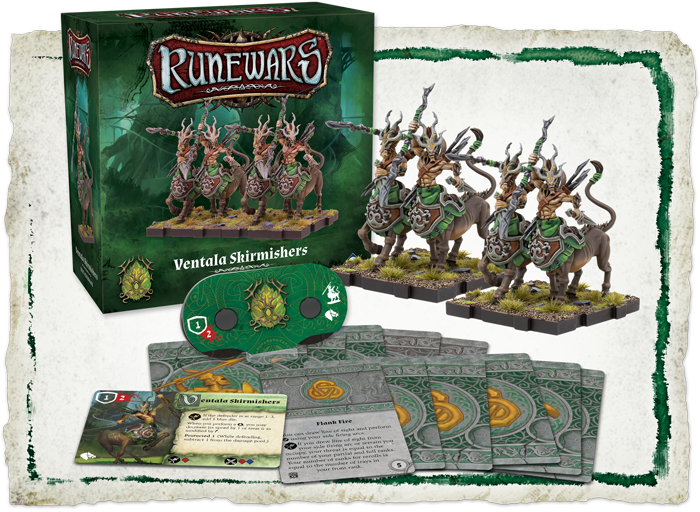 Defend the borders of the Aymhelin Forest with the Ventala Skirmishers Unit Expansion for Runewars Miniatures Game! Since they first appeared in Mennara centuries ago, the Ventala have developed a deep friendship with the Latari. Now, these enigmatic creatures are proud to offer their services as scouts and warriors whenever darkness threatens to fall over the Aymhelin. Pledge your loyalty and protect your elven allies, no matter the cost!
The Ventala Warriors Unit Expansion includes four plastic figures, two cavalry movement trays, one command tool, a collection of tokens, and twelve upgrade cards to further customize your elven army!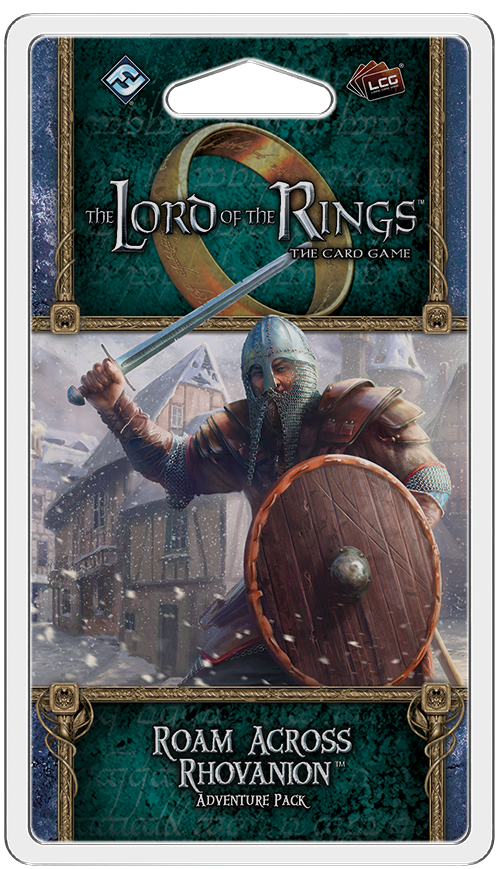 Roam Across Rhovanion is the second Adventure Pack in the Ered Mithrin cycle for The Lord of the Rings: The Card Game.
After venturing deep into the Grey Mountains and tracking an ancient beast across the Withered Heath, perhaps an even more daunting task stands before you: infiltrate the Orcish stronghold of Gundabad. But such a task requires you to first find a way in. Once your prisoner, the Goblin Urdug has promised to guide you to a secret entrance built by the Dwarves in times immemorial, but can he be trusted? With no other choice, you must follow this loathsome creature along an uncertain path.
Roam Across Rhovanion contains sixty cards, including a new hero card and other new player cards to enhance your decks and help your group of heroes meet this challenge. Additionally, the quest cards included in this pack can take you down any number of roads, from a deep bog to a ravine in search of an ancient key, ensuring that the quest plays differently each time you decide to try it.
Roam if you want to.