Fantasy Flight Games has a new expansion available for the Fallout Board Game. Check out the fan favorite sites of New California!
It's a nuclear blast from the past with the New California Expansion. If you're a long time Fallout fan you're going to get a kick out of all the throwbacks in this expansion. And if you're looking for a way to keep your game organized, check out the play mat also available.
via Fantasy Flight Games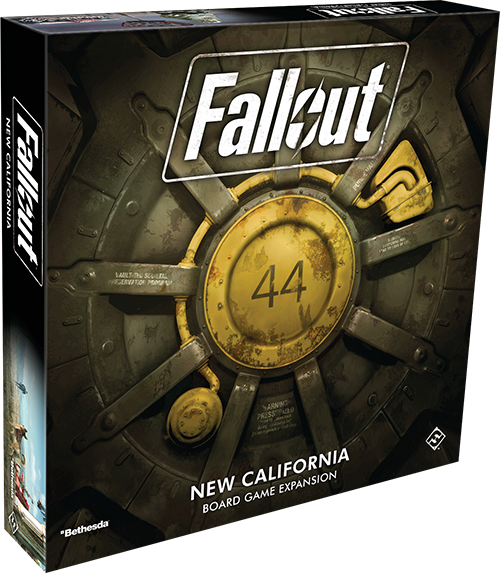 Ah, California: sunshine, ocean breezes, and radioactive wasteland as far as the eye can see. This desolate coastal state was once a shining jewel, but since the Great War, the region known as New California has fallen into chaos. Which is great news! Where there's chaos, there's loot!
The New California expansion brings new quests, companions, vaults, and items to Fallout: The Board Game, letting you venture out into the wasteland as five new characters. While there, you can wander across twelve new map tiles that expand the scenarios found in the original game or head into sunny New California and visit some of the most memorable locations from throughout the Fallout series.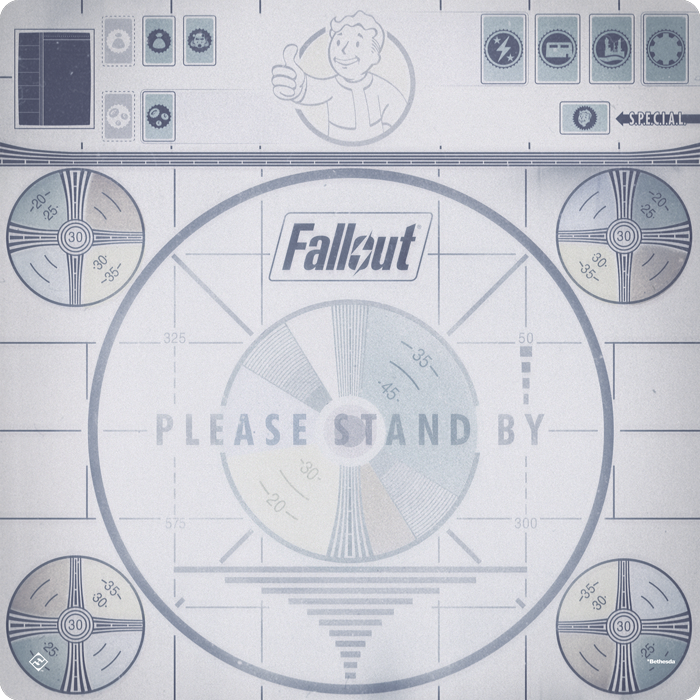 The Please Stand By Gamemat gives you the perfect canvas to create your own Wasteland, with plenty of space for you to set up your map tiles for a standard scenario or to expand into the new territory provided in the New California expansion. No matter what situation you find yourself in, the playmat draws you even deeper into the world of Fallout with the iconic "Please Stand By" imagery of the critically acclaimed video game series.
In addition to providing a smooth, slip-resistant surface for your map tiles, the playmat also helps you stay organized while roaming across the irradiated landscape. Next to the play area, you'll find convenient spaces for the cards you'll collect during your adventures, including spots for the agenda, loot, and asset decks, ensuring that everything you need is within easy reach of all players!
War never changes…