FW: Dark Elves Cheerleaders Will Cut You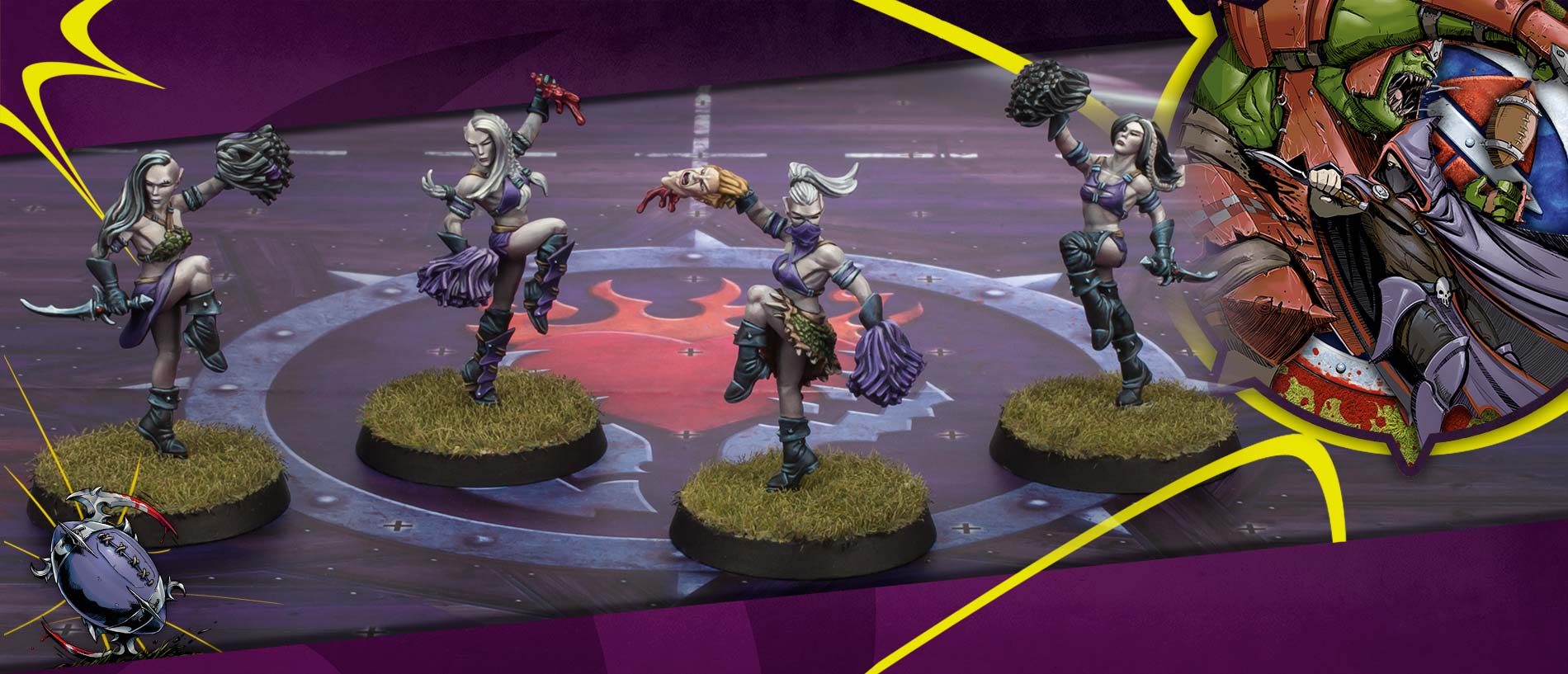 Dark Elves are getting a cheerleader squad and they look more than capable of bringing the "Blood" back to Blood Bowl.
Don't get distracted by the pom-poms because that's a severed head! These cheerleaders are probably going to gather parts to make sacrifices to the dark gods of the pitch.
via Forge World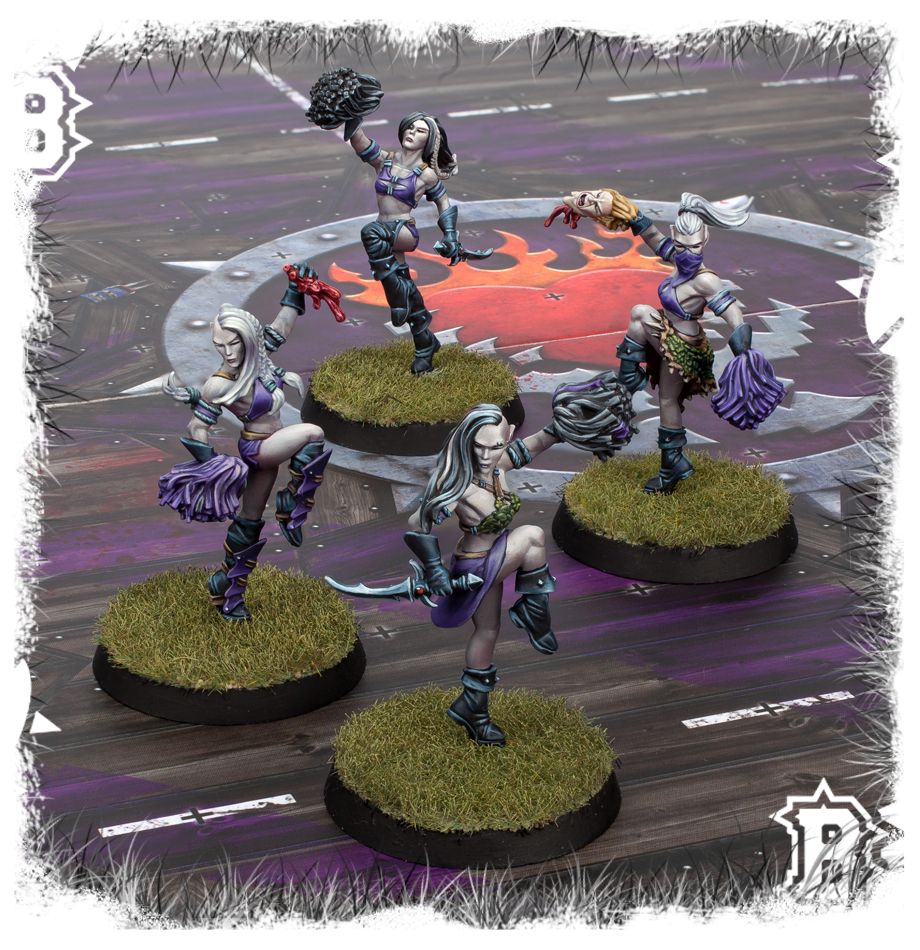 Many Dark Elves aspire to be Witch Elves or Assassins so they can turn torture and murder into a lucrative profession. Then there are those who are truly cruel and pitiless, these join the Naggaroth Nightmares cheer squad the Night Terrors! If the unpleasant antics of the Naggaroth Nightmares keep other teams up at night then the Night Terrors give the Nightmares nightmares. They are so vicious and vindictive one of the few times the Nightmares were defeated they made a 'commiseration' banner out of the opposing team's cheerleader squad – though when they waved the banner it didn't so much cheer as scream.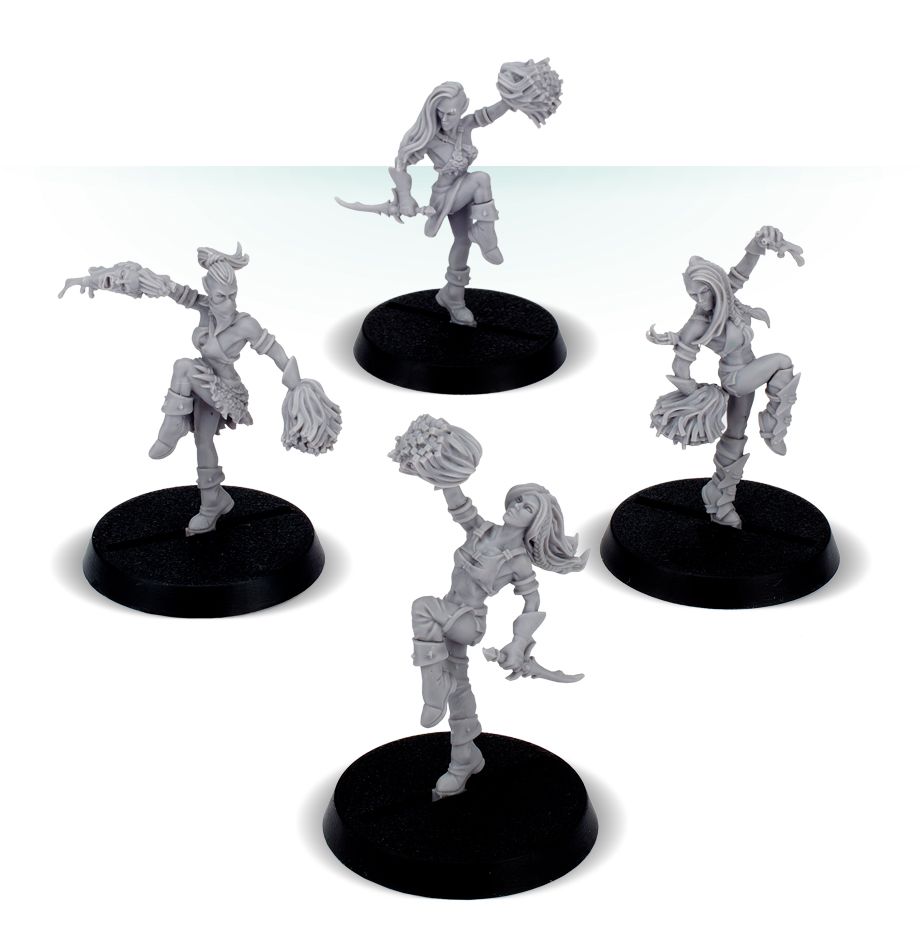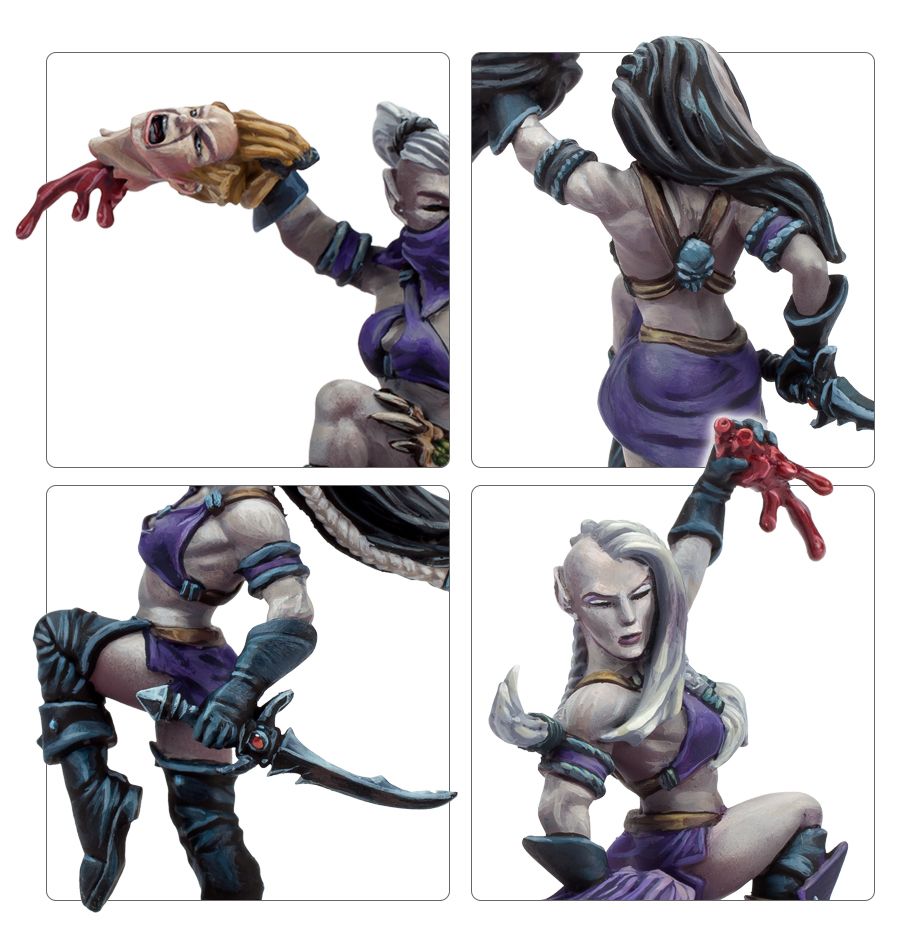 This resin kit contains the components necessary to assemble The Night Terrors, a 4-model Dark Elf cheerleading squad. Slender and furious, much like the team they support, they each clutch not only the standard pom-pom you expect from a cheerleader but 2 include a sinister dagger.
These models are supplied with 4 32mm Blood Bowl bases, and rules for using cheerleaders in games can be found in The Inaugural Blood Bowl Almanac.
Flag on the field,:Assassination Attempt by the Cheerleaders. 5 yard penalty. First Down. 
Subscribe to our newsletter!
Get Tabletop, RPG & Pop Culture news delivered directly to your inbox.