Privateer Press has sent over another EXCLUSIVE preview! This one's all about the latest fashion trends – and apparently horns are in this year.
"Chic hats for Fall/Winter. Looking good without breaking the bank"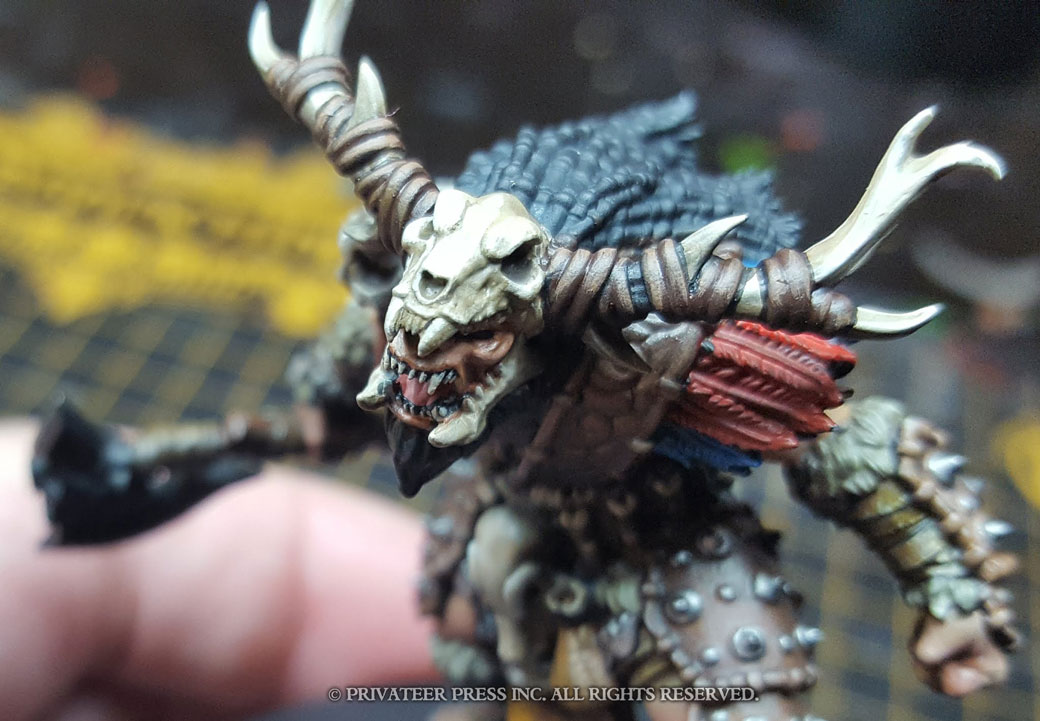 Well now, this fella certainly has some fancy headgear! What could it be? My first inclination is that he takes a little bit after Kromac: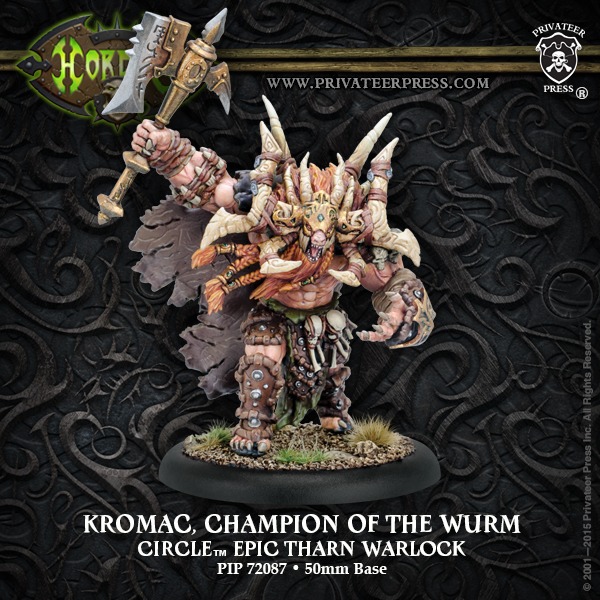 Circle certainly doesn't shy away from wearing animal horns. Look at the Lord of the Feast: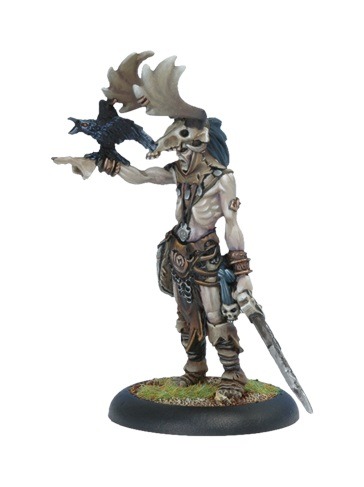 Or the Tharn solos/units: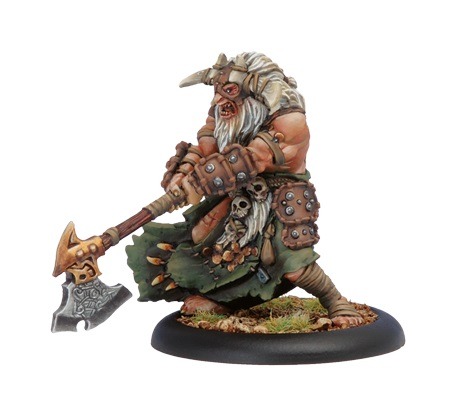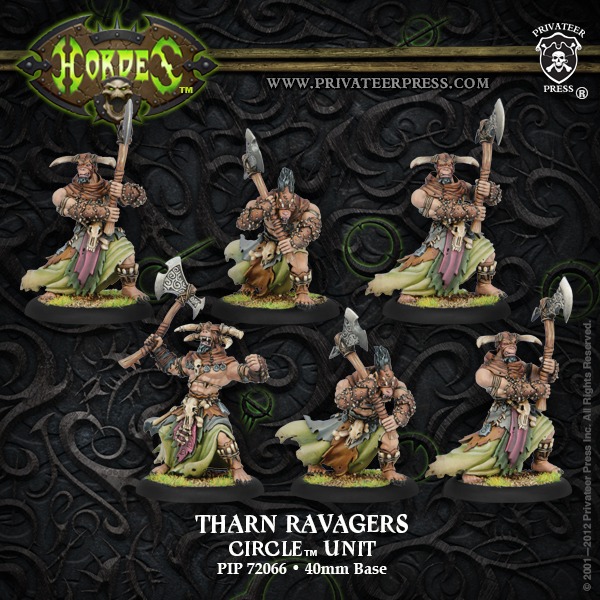 This model certainly has the matching chin-beard and similar style choices as the Tharn Ravagers. So what do you think?
What do you think of this model – where do you think it's loyalties lie?