Geekery: Peter Parker Explains it All in New 'Into the Spider-Verse' Trailer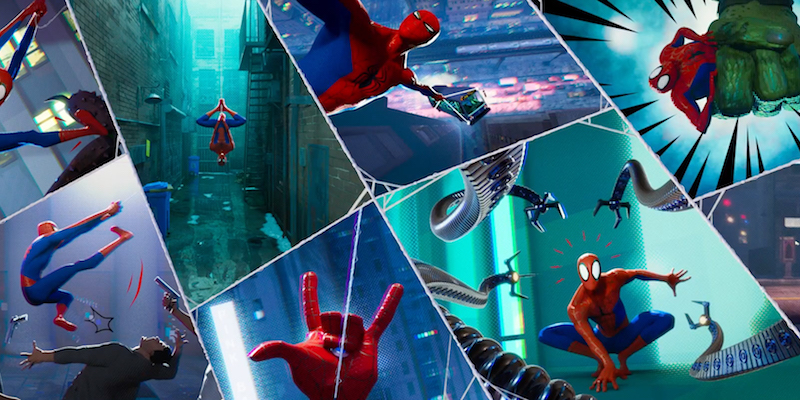 Miles Morales' big screen debut has a lot of bright, flashy color, dad jokes, and a cross dimensional team up to save multiple universes. This is the first time we get to see Spider-Ham and several other members of the crew.
A Super-Collider has damages the fabric of the multiverse and brings the six Spideys together  – Miles Morales (Shameik Moore), Peter Parker (Jake Johnson), Peni Parker (Kimiko Glenn), Spider-Man Noir (Nicolas Cage), and Spider-Ham (John Mulaney). Their mission: shut it down before it tears everything apart.
The animation still looks great and appropriately comic-booky, which I was hoping to see more of after the last trailer dropped. The script was written by Phil Lord, who worked on The Lego Movie. His sense of humor has made it into this movie, too. Looks like a great option for the entire family this holiday season.
Spider-Man: Into the Spider-Verse swings into theaters December 14th.