The famous general joins the cast of the newest animated shows set in a galaxy far, far away – which premieres this upcoming Sunday on the Disney Channel.

Resistance is one of the new Star Wars shows from Disney. The production is headed by Dave Filoni who was an integral part of the The Clone Wars and Rebels. The show is influenced by Filoni's interest WWII fighter pilots, and it's a project the animation team has been wanting to do for a number of years. The cast includes Poe Dameron (voiced by Oscar Isaac), Captian Phasma (voiced by Gwendoline Christie), BB-8, and a host of new ace rebel pilots.
It also includes General Leia – we get our first look at her in this new sneak peak. This extended look also has more flight scenes, and a closer look at the story and characters the series focuses on.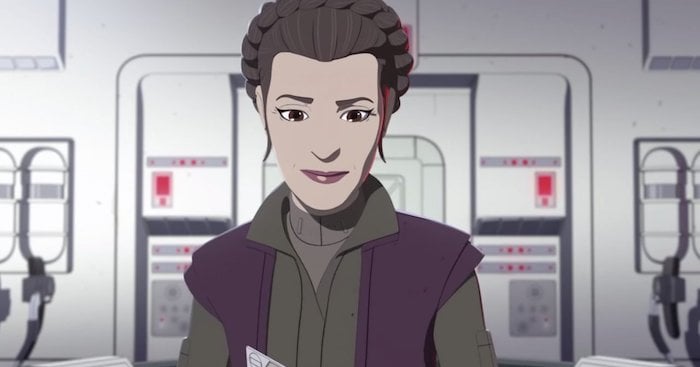 As I've mentioned before, the character animation style isn't my thing so I'll be skipping this. That said, I hope the story hits all the right notes for those that do dig it. Filoni and his team has done great things in the Star Wars universe, I expect this will hit that high bar.
Star Wars: Resistance premieres on on Sunday, October 7th at 10:00pm EDT/PDT on Disney Channel, DisneyNOW, and Disney Channel VOD.