Orc Bits Roundup – Make Your Lads Stunnin' With These New Hats And Bits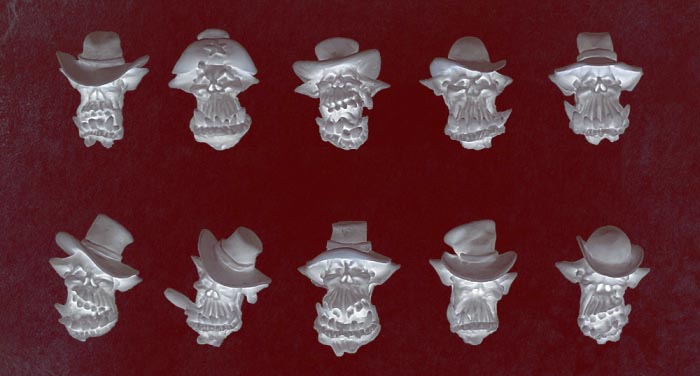 It ain't easy bein' green, but it can be pretty stylish when all is said and done. With new hats for your boyz, a powerful krushin' klaw for your wagons, and a hero carrying the mother of all kombi-weapons, there are some fantastic new bits to get kustomizing.
We all know that greenskins of any stripe are the best–they have the fastest kars, the biggest guns, and the most fun of anyone on the battlefields of the future. And you can mod up your 28ish-32ish mm scale orc-y friends with these amazing new bits from Kromlech and MaxMini. We've got hats, weapons, and more, so let's check them out.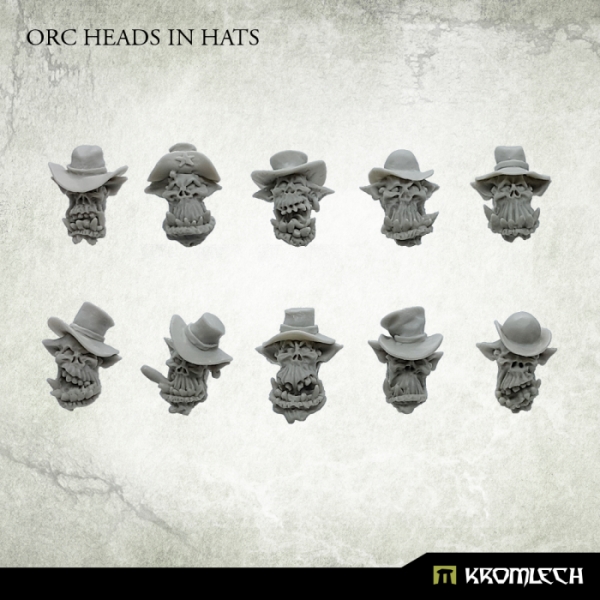 This set contains 10 high quality resin Orc Heads in Hats. Designed to fit 28mm heroic scale orc models.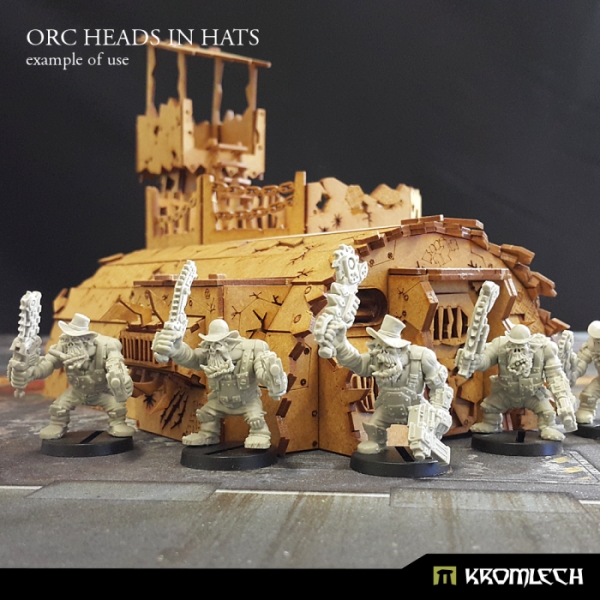 These kunnin' hats mean you'll look stylish while you're scrapping with various armies across the battlefields of the future. You get only one bowler though, which seems criminal–I want a whole gang of boys in bowlers–but any boss needs a hat to let everyone know he's the one to follow.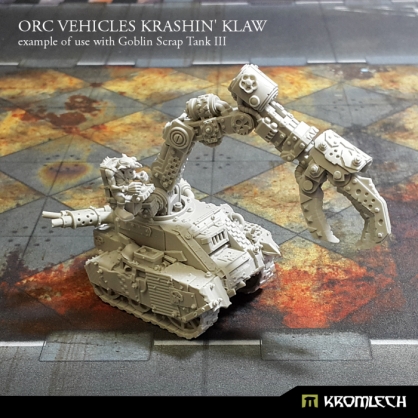 This set contains one high quality resin Orc Vehicles Krushin' Klaw. It can be used to convert existing orc vehicles and buildings or build completely new ones.
https://www.youtube.com/watch?v=Py3GgCtHZ8Q
This Krushin' Klaw would look amazing on any of the vehicles in your army list–but true professionals know that that massive klaw is just WAITING to be put on a bigger, badder orc, and used as a melee weapon. After all, isn't the whole point of bein' the best to use the best weapons yourself instead of relying on a vehicle? Speaking of bigger, badder orks…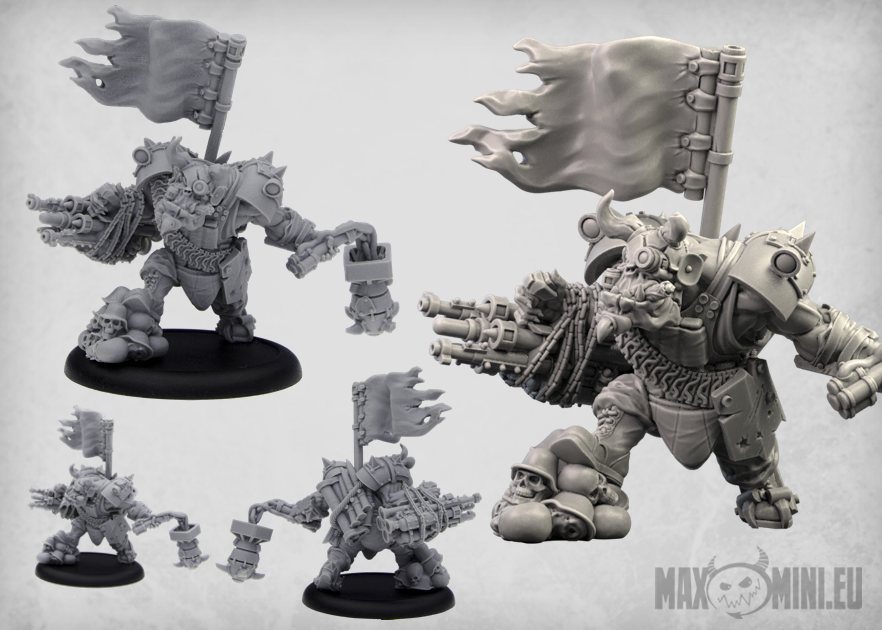 Subscribe to our newsletter!
Get Tabletop, RPG & Pop Culture news delivered directly to your inbox.
Unnamed Orc Hero is a truely violent chieftain, ready to lead the biggest horde there is – no doubt about it! He's the biggest, greenest and meanest warboss a clan can have. A natural born leader, fearsome warrior and surprisingly cunning strategist (well, for orc standards that is…), he exceedes every other greenskin on the battlefield, and wreaks havoc among enemies, hacking and slashing his opponents in a bloody whirlwind of flesh and metal.
Armed with a huge combi-dakka, bomb-flail and a lot of various boomsticks, he's ready to pick the biggest fight there is. Such armament is pretty much the best summary of his personality, so if you're looking for a monstrous killing machine to lead your horde into battle, this crude brute is the way to go!
And that's it for Orx for now. Everyone's favorite space green boyz are getting a ton of new toyz right now, so grab yours and gear up–it's time to game.
Okay sound off, which hat is the best? Should there be a top hat? Stovepipe? What headgear do you need, let us know in the comments!