Pimpcron has got all the good ideas. Don't forget to tip on your way out, but hold the dice.
Hi people! At the time of this writing, I'm on vacation. Psssh. This robot doesn't stop writing things for you to read just because of a little vacation! This is a working class robot.
Alright people, I know what you really want out of Warhammer. I came to this realization the other day playing a competitive game with a WAAC player. After seeing my logic spelled out, you'll sign my petition to remove dice from Warhammer.
And So It Began …
I decided that I wanted a break from the casual and friendly games I usually play and chose a fight with a WAAC. I made the most competitive list I could, and he did likewise because he doesn't know any other way. We began our games and everything went fine but I found myself really bored. He spammed a couple units and I did the same, and each turn he did the same things with his units because of what they are good at. I countered that by doing what my units are good at over and over. I didn't enjoy the game and couldn't wait until it was over. Each turn was the same and there was little strategy because a melee unit wants melee, and shooting unit wants to shoot, and when you spam units it just becomes rinse and repeat each turn. Yawn. I won't try another competitive game for a while, the repetition was not fun and the lack of unit diversity was also boring.
Should I go start a new hobby
But that's not quite my point here, both of us were playing competitively so we had buffs for miles, dawg. I was getting buffs to hit, buffs to wound, re-rolling 1's and shooting twice. He had buffs to hit, buffs to wound, re-rolling 1's and attacking twice in melee. Total rinse and repeat. And that's when It occurred to me that: when people play competitively …
Their Goal is to Eliminate the Dice From the Game
If I'm hitting and wounding on 2+ due to buffs, followed by re-rolling 1's to hit and wound, I'm essentially trying to remove the randomness of dice rolls. The goal of being competitive is to make my unit effectiveness more reliable and less random. You know, the part that makes our games random is the dice rolls. If you can stack so many buffs that essentially take the dice out of the game, why not just take the dice out? You know, there are good games out there that don't use dice or randomness.
There is an old computer game that I used to love called Massive Assault II that was a wargame without random values. It was much more of a math game, as units dealt a constant amount of damage per attack. The game was kind of like a really in-depth chess game because the predictable and constant output possible from any single unit. It was a really hard game, but it's on Steam if you're interested.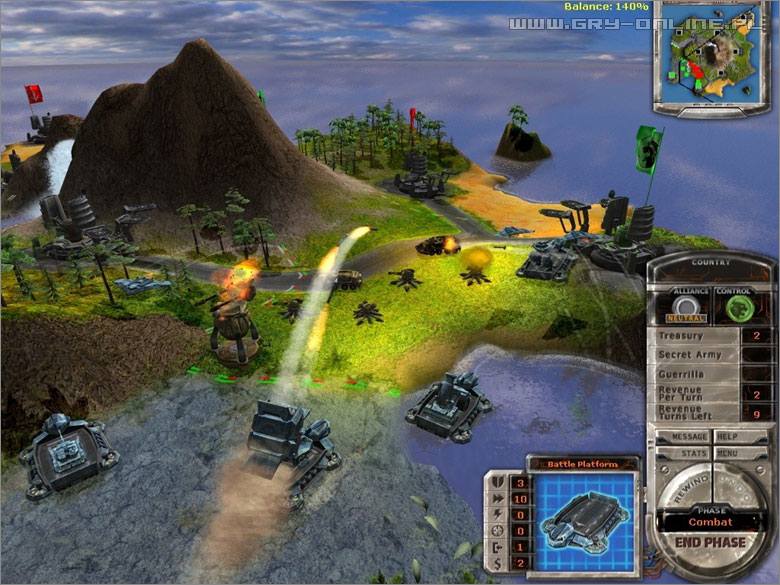 Not a game for the faint-hearted.
And Plus I Have an Axe to Grind
How many times have the dice screwed you? Tell me how many times have the dice cost you a game? Why should we keep these things around? They only dash our dreams, kill our mood, and roll under furniture so you can't find them. They are illusive, too expensive, and many of us have some weird addiction to buying dice. If we just didn't have to buy dice, we'd save so much money.
And what about that sound they make when you roll them? An awful, ear-piercing noise of clattering cubes that I will now classify as noise pollution. Being a clean-energy robot, I think we should reduce pollution, noise or otherwise.
"The noise is deafening! Cubes are the least harmonic shape!"
So basically, I think that dice should go the way of blast templates and scatter dice. They should be removed from the game and only be included (inexplicably) in Shadow War Armageddon. The days of random outcomes to our attacks, saves, advances, and charges are over! We must rise up against the tyranny of the dice manufacturers and grasp our freedom from the shackles of cubed slavery! There may be casualties of this RNG war, but I say to let the dice fall where they may!
If We Unite …
If we work together to escape this oppression, we can only roll 6's! Consider this the Critical Hit that caused a revolution against the diminutive cubed overseers! That's right people! Dump your dice out into the streets and burn your dice bags! This is the day that the six-sided tyrants will be rolled over! No cocked dice here people, our results will be crystal clear!
Who is with me???? No more dice! No more dice!
Hey friends! Want to become a Pimpcronian?
We have new rewards!
Come join my Dynasty on Patreon if you enjoy my work. I promise I will love you forever.
Special thanks to Casey L., Andy B., Colin M., Caleb Y., Brendan, and Mandy  for joining yours truly on Patreon!