What happens when the Treaty of Versailles sends Germany into a depression leading to the rise of Fascism in the region, causing all out war across Europe, but also there is zombies? Let's find out!
Axis & Allies & Zombies is a spin on the classic game, Axis & Allies. Players take the role of Axis or Allied forces during an alternate history WWII. But in this alternate history, zombies have broken out during the height of the war.
In this version, neutral countries begin the game as untouchable territories. However, throughout the game zombie infection will appear in those regions, making them not only available to be attacked, but a necessity. As the zombie infection increases, they will begin to spread and take over different territories.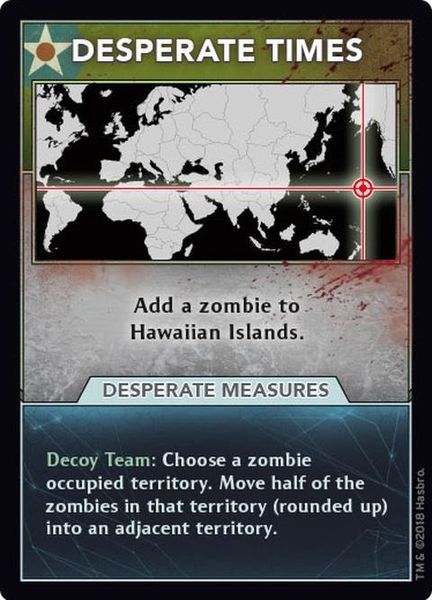 By guiding the zombies in the right direction, you can use them to your advantage. But, be careful. While the zombies may be useful in some cases, if the infestation ever reaches critical levels, the game will end.
From Avalon Hill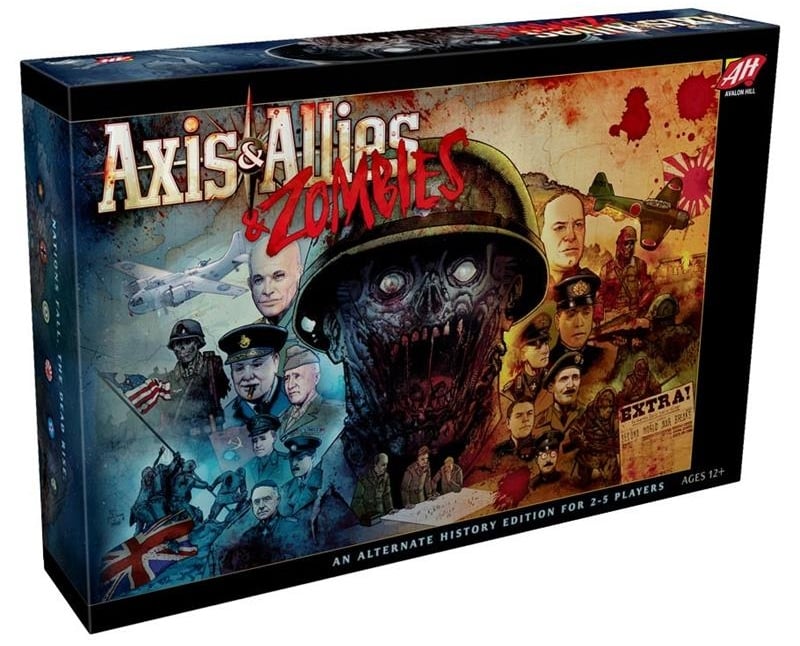 It is 1941, and the world is at war. The Axis war machine is crushing everything in its path, while the Allies are rallying together to mount a heroic stand.

And then zombies show up.

As the commander of one of the five major powers, you are charged with planning a strategy to win the war. But each battle provides more fresh corpses for the flesh-eating hordes, and the problem is getting out of hand. With your human enemies on one side, and the ravenous undead on the other, it is time to ask yourself, "Do I invest in tanks or chainsaw tanks?"

Contains:


1 Game Board
1 Battle Board
5 National Setup Charts (one for each power)
70 National Control Markers
12 Custom 6-sided Combat Dice
6 Custom 6-sided Zombie Dice
50 Plastic Unit Stacking Counters
210 Plastic Miniatures (including 30 all-new zombie figures)
60 Cards
Paper Money
Rulebook (including quick start rules)
Introductory Scenario
2 – 5 Players
60 – 180 Minutes
Ages 12+