The collectables company has re-vamped their original 1984 Gremlin body to produce this Ultimate edition. The accessories are movie accurate, and provide some totally goofy display options.
NECA didn't follow the rules – keep Mogwais out of sunlight, don't get them wet, and never feed them after midnight – but that means we get a great Gremlin fig. This scaly, pointy toothed Gremlin stands at 6″ approximately tall and has all the character the ones in the movies do. It's fully articulated, and comes with accessories from two iconic scenes – the Gremlins watching Snow White, and gambling over beers at Dorry's Tavern.
Delivery expected in Q4. A specific date hasn't been announced, but I'm expecting early December.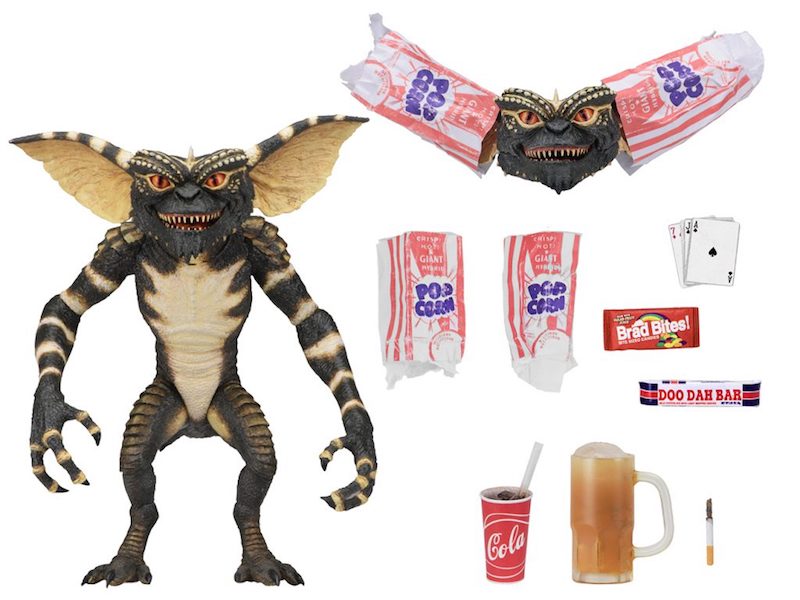 Ultimate Gremlin – Price is TBA, Estimating ~$30.00
7″ scale
New body sculpt
25 points of articulation- including jaw and ears
Collector's box with display window
Ultimate Edition Accessories:

Popcorn bags
Candy boxes
Soda cup
Beer mug
Playing cards
3D glasses
Cigarette