ToyLand: Mondo's 12″ Tall He-Man is the Fig You Really Wanted as a Kid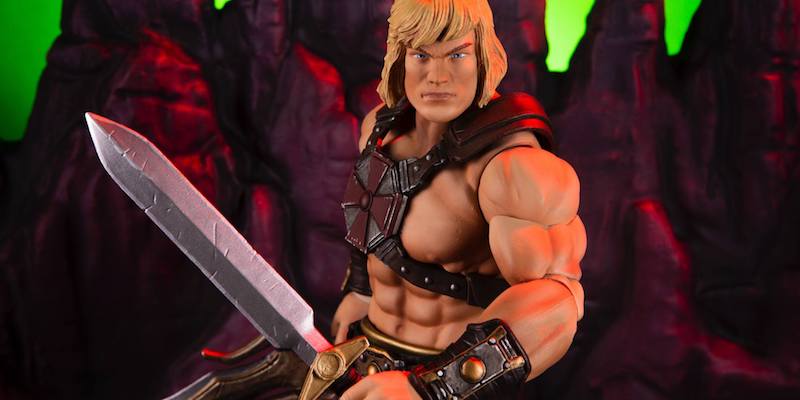 By the Power of Grayskull, you too can have the Power with Mondo's new Masters of the Universe figs!
The original line of Masters of the Universe toys from Mattel were radically different from what other companies were offering. They were muscle bound, tall, and ready to go to battle. When you picked one up, you knew you were going to have a grand adventure. Get that feeling again when you pick up the first in Mondo's Masters of the Universe 1/6 scale figure line.
Standing at 12″ tall this rendition of He-Man has 30 points of articulation. The fig comes comes with the hero's signature weapons, and its costume includes fabric elements. He-Man is on pre-order and is expected to ship Q1 next year. You'll be able to recreate the scenes from the cartoon soon – Skeletor, Merman, and Man-At-Arms will be available at a later date.
He-Man 1/6 Scale Figure – $16o.00
Approx. 12″ in height
30 Points of Articulation
PVC, ABS
2 Portraits – Regular & Vintage
Cloth Costume
Power Sword & Short Sword
Battle Axe
Sheath
Shield
Hand &  Rifle Blasters
Burbie Mini Figure w/ Stand
6 Different Interchangeable Hands
Figure Stand