ToyLand: New Lego Forma Kit Swims onto Indigogo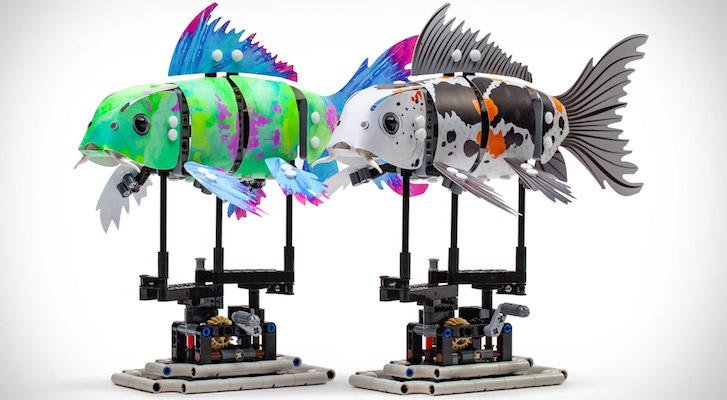 Lego has turned to the popular crowdfunding platform for it's next line that's aimed at adults as a way to boost creativity, and get away from the screens that dominate our busy, every day life.

During the design process Lego did some research, the results ring true with a lot of us – being creative and playing is an important part of our wellbeing and helps lower our stress levels. The number of hobbyists out there isn't a coincidence. This new line offers a new way to get that stress relief we all need.
The introductory kit in the Forma line is a dynamic model that swims through the air. Its lifelike movement is created by a simple gear system that's put in motion with a turn of a crank that's set in the base – no batteries or motors required, but I'm sure if you're inclined you could add them using other Lego kits.
There are four skins to available to bring the kit to life. Skins are attached to the mechanical bits of the kit with 28 pins that don't require glue. You can choose from Koi, Shark , Splash Koi, or Ink Koi which is similar to coloring book page you decorate however you'd like.
Lego Forma Base Kit – $45.00
294 pieces
Has lifelike motion
Four skins – Koi, Shark , Splash Koi, Ink Koi
10 inches tall x 5 inches wide x 11 inches long when assembled
Extra skins for

$15.00

each