Blackstone Fortress is a legacy-style game, and it's laying down the groundwork for what comes next even out of the box. What future fates await our explorers?
Blackstone Fortress updates the format laid out by its antecedents, adding a Legacy element to the game. Players are meant to venture out on expeditions to try and secure a secret treasure at the heart of the Vault (a mysterious secret, sealed in an actual envelop–so it's probably some kind of doom, or whatever controls the Blackstone Fortress). Once you open it, you've unlocked it forever.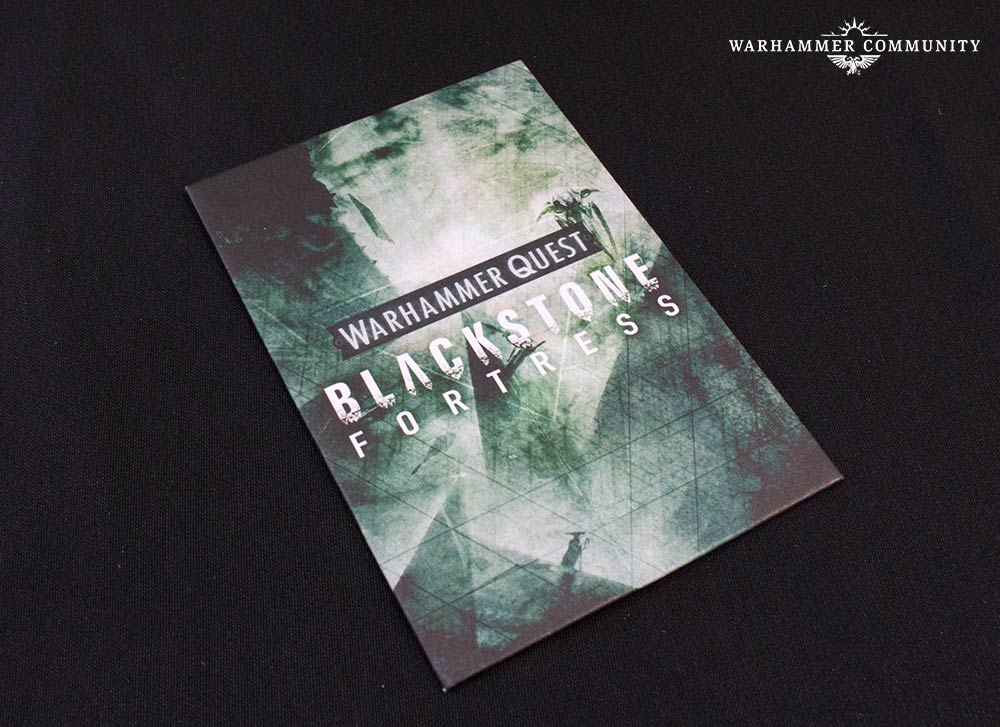 There are a few other elements like this in the game. Characters can get upgraded along the way, and the Fortress is full of static chambers–Strongholds–that remain fixed, despite the ever-shifting labyrinth of other rooms you might encounter along the way. Now mostly the shifting corridors are represented via the Combat Cards, which instruct you to assemble the game's modular board into various arenas where fights will take place. And there's a literal Legacy deck in the game.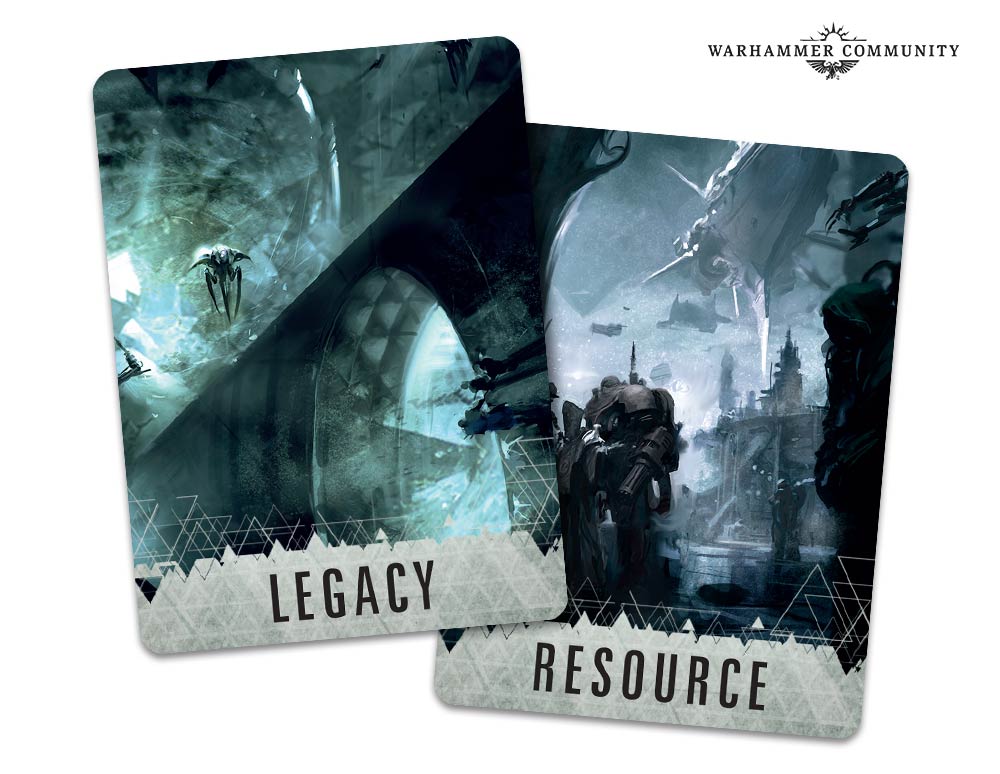 But how else might the game expand? There's a few ways we can think of–and each one might have implications for 40K on the whole.
More Explorers
It sounds like one of the biggest things we'll have is an opportunity for more Explorers. Precipice is a big place–and it's full of all kinds of characters. We've only seen a scant few, and with Blackstone Fortress sectioned off from 40K proper, this is a great place for them to introduce either new factions or look into old favorites to give them a place in the galaxy to call their own. And rules for taking to the battlefields of 40K. If even the Spindle Drones can take to an army, then there's no end to what we might see. Short, some might even say squat, mechanic type characters. Jokaero or Hrud might make an appearance–they've been long relegated to the galactic background. Though we are seeing a Jokaero feature prominently in the new Warhammer Adventures story.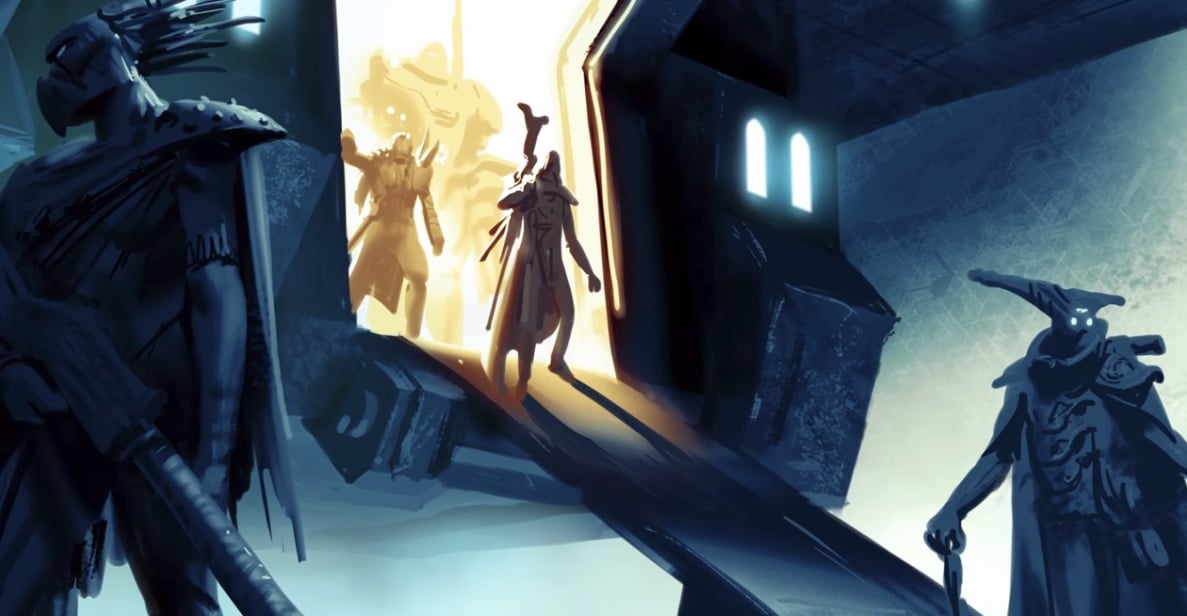 More Missions
The other big thing that suggests itself are new missions. While we don't know exactly what lies inside the Hidden Vault envelope–it seems like by the time you play through the Five main scenarios included in Blackstone Fortress, you won't necessarily have wrested complete control of the Fortress for one thing or another. But you'll be better equipped to handle more secrets, and more enemies. And with Blackstone Fortress' card-driven systems, it would be easy to expand like this. Release a couple of decks and you could pretty handily shake up the core components of the game.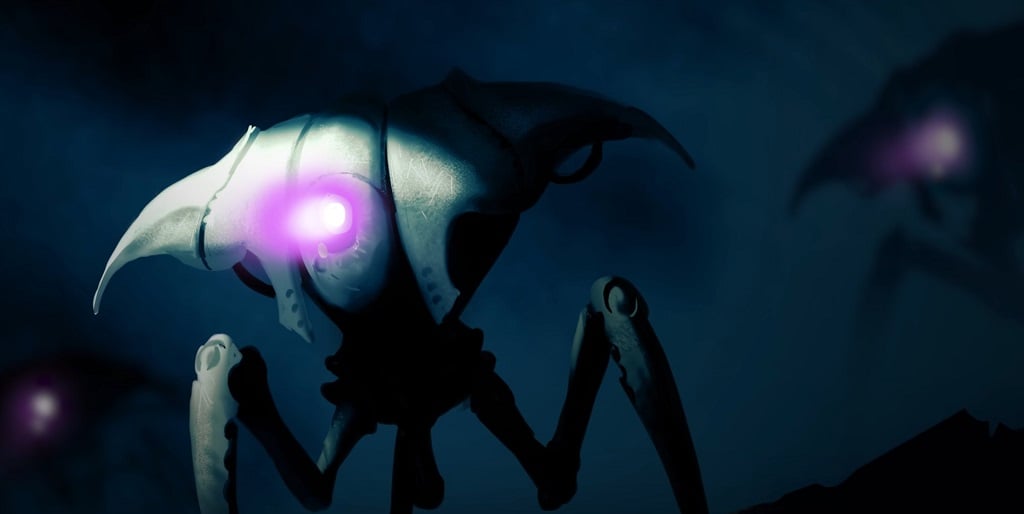 New Enemies
As the Blackstone Fortress becomes more and more aware of the mortal gnats crawling within it, perhaps we'll see more of its strange artificial constructs being employed. This would be an incredible opportunity to see more of the constructs of the Old Ones (assuming they actually built the thing) taking shape within its labyrinthine confines. We know that the Spindle Drones represent the rising threat–maybe its time to find newer forms.
New Locations/Strongholds
One of the core conceits of Blackstone Fortress is that there are a few static chambers, called strongholds colloquially, which house more stable dangers. They exist amid a sea of changing corridors, designed by the sentience of the Blackstone Fortress to try and keep everyone from reaching them. Especially with the structures housing the new Hyperdimensional Keys that have some mysterious purpose–this would be a better way to tie this in to Vigilus.
What do you think Blackstone Fortress' expansions might look like?