The Doctor is in. Wait, why are the Plague Marines running away? Anyway, we have three new patients today.
Usually, when we talk about 40K, we tend to focus on what is the best. What units dominate the meta or can help you build a powerful list. While there are a lot of great units in the game, there are also a ton of mediocre and bad ones. While these mid-range units aren't great or at the top of the meta, they can still often see play. However, below even these units, there exists another layer of units. These are the truly awful units. Many of these units have been bad for several editions, and not even casual, or fluff players use them much. Sometimes these units used to be great, but have become lackluster or bad. However, that doesn't mean they have to stay bad.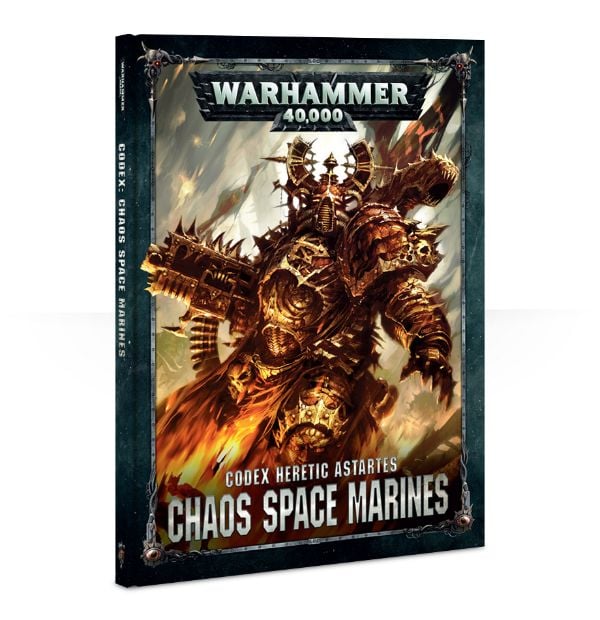 Today lets take a look at some of the units in the Chaos Space Marine Codex that have fallen out of favor and see how they might be fixed. (Note I've already covered loyalist Vindactors, Terminators and Assault Marines, these are all close enough to their CSM counterparts that I won't cover them again, nor will I cover units that primarily  belong in another book) While the units we are going to talk about aren't the only bad units, they are ones that I feel have fallen to new lows.
N.B. My goal is to fix these units in as simple a way as possible, not rewrite the whole unit while keeping to the spirit of the fluff. 
Mutilators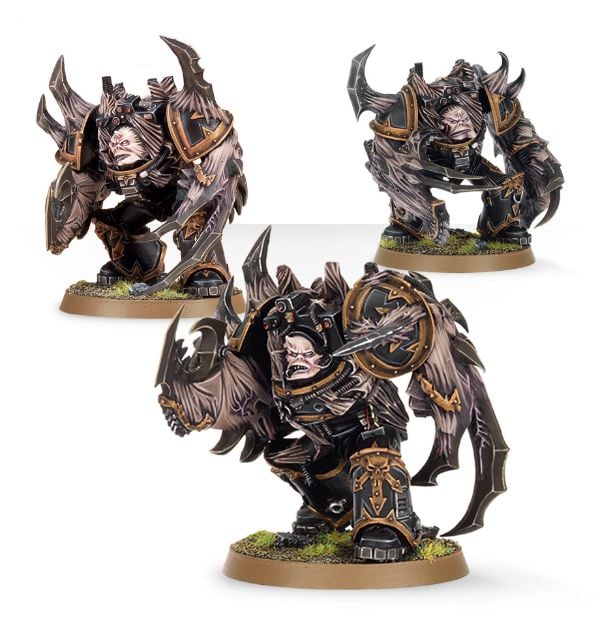 The Basics: Heavy combat troops with variable weapons. These are the close combat version of Obliterators, these guys are supposed to be able to Deep Strike in and chew through units.
The Problem: Like their unit size Mutilators have 3 main problems. The first is that they are a close combat only unit with a 4″ move. This makes it very hard for them to get into combat. Sure they can deep strike, but they don't have any good way of getting better charge distance so they are stuck relying on a risky charge with no way to re-deploy. Secondly they have random weapons, rolling each time they fight to see what their S, AP and D are. This makes them very unreliable, and they can easily end up with weapons that can't hurt what they are fighting. Their third problem is that they only have 3 attacks. With a unit sized capped at 3, that gives the unit at most a combined 9 attacks, which could be pretty weak depending on whats rolled. Hitting on only a 3+ this is a super elite combat unit that can pretty easily fail to kill a lone guard squad.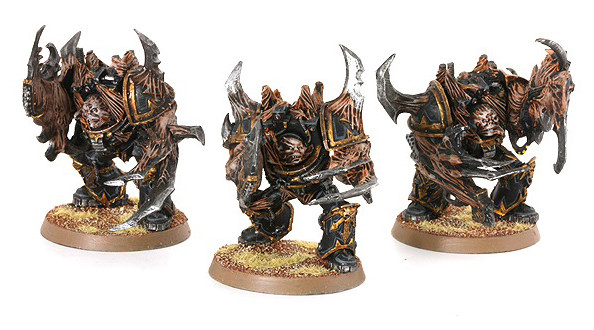 The Fix: Oof. This is a pretty hard unit to fix. The first thing I'd do is ditch the random stat rolling. Give them a couple different profiles they can chose between so that they get variety, but not pure randomness. If you want to keep an element of randomness have them roll a dice each time they fight. On a 2+ they pick the profile they use, on a 1 they enemy picks it. I also think they need more attacks, I'd tie that to the weapon choice. Have each choice grant them some extra attacks, that way they can have a anti-horde mode, a median mode and anti-vehicle mode. Do that and the unit will have decent damage output you can count on. Leave them at a slow speed as their main weakness and you'd have a unit that might see the table.
Possessed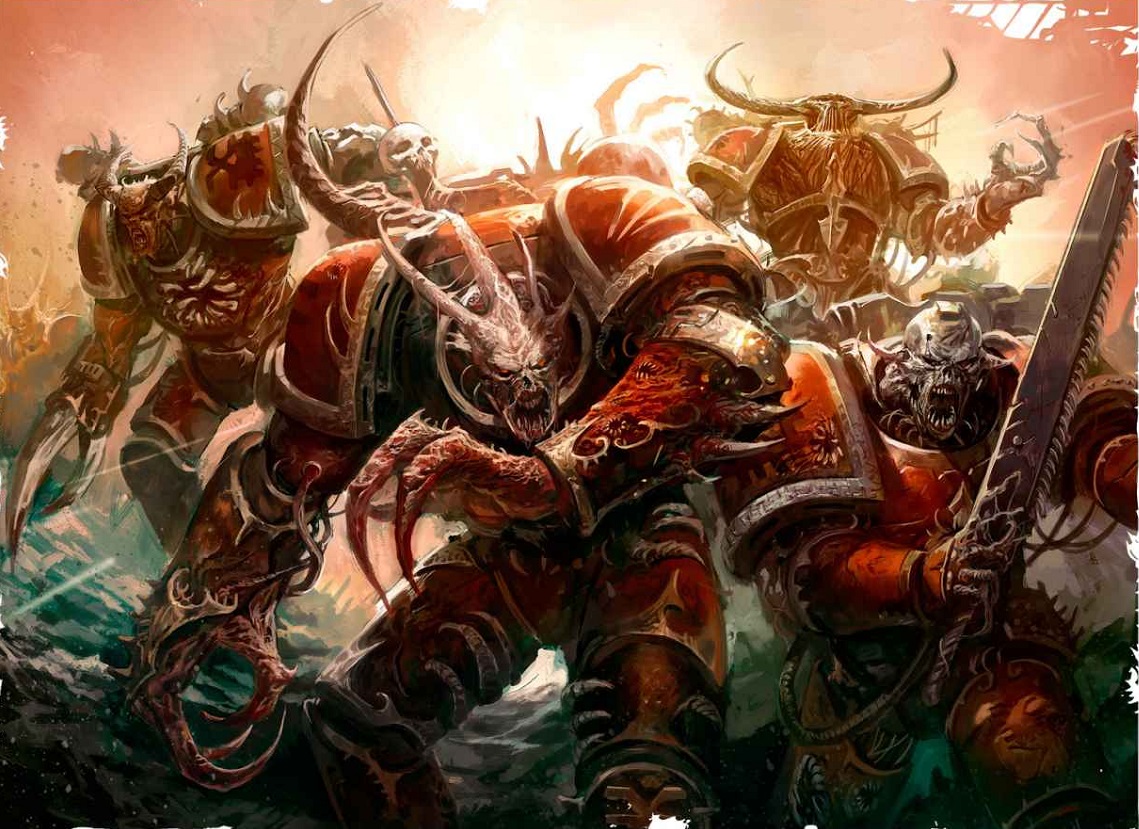 The Basics: Demonically possessed (hence the name) Chaos Marines. These guys suffer from tons of mutations and act as close combat shock troops.
The Problem: Possessed suffer from a couple of issues. The first is simply damage output. As a close combat unit you'd think they be able to smash through the enemy and they often bounce off. Their attack isn't that great, S5 AP 2 D1 is OK, but not crazy these days. What really hurts them is that they have a random numbers of attacks, each model gets d3, rolled once for the unit. This means your elite units can run into an enemy unit and get a whole five attacks, each of which only do one damage. Even the top end of 3 attacks is only about average for a dedicated close combat unit. They also kind of don't have a great role in the army, since Possessed, Mutilators and Spawn all kind of compete for the same spot of close combat guys with random attacks.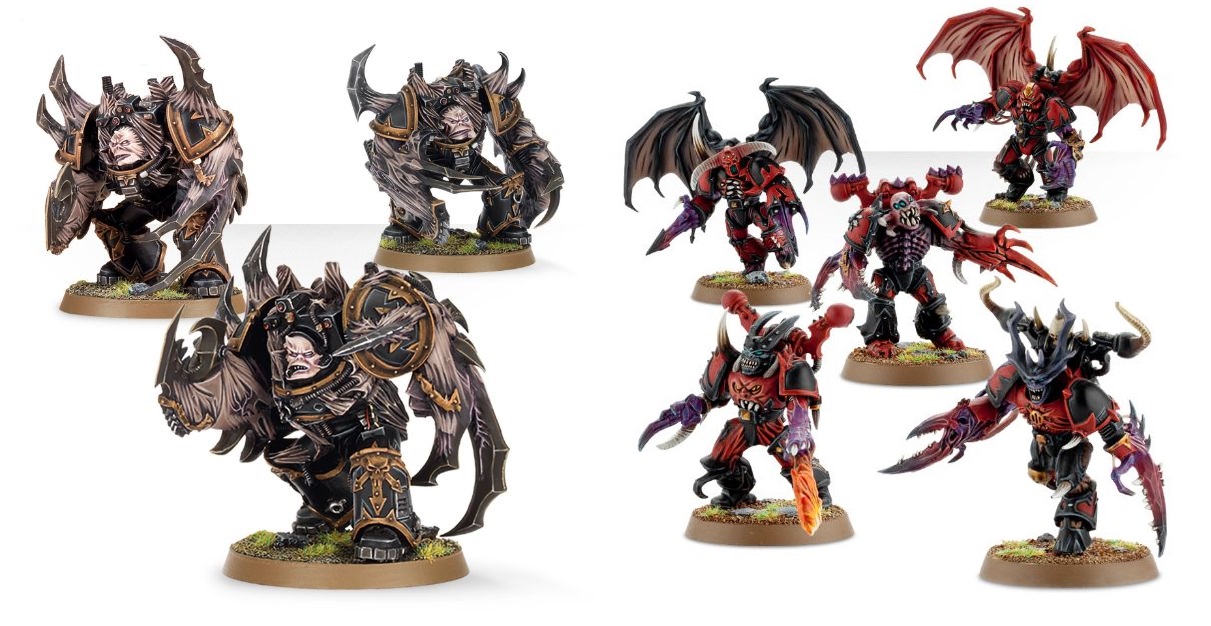 The Fix: Outside of their weak attack Possessed actually have decent stats and are a fine unit. I think you do a couple quick changes to make them more deadly. Even just giving them 1+d3 attacks and giving them D2 on their weapons, like Spawn, would make them a lot more viable. You could also ditch the random attacks and just give them 3-4. A fun, but complicated fix, would be give them some kind of "rapid mutation" chart. This would be something like the Dark Eldar Power From Pain, where the Possessed get better each turn as the game goes on and they mutate. It would be fun and set them apart, but isn't needed to get them a place on the table.
Heldrake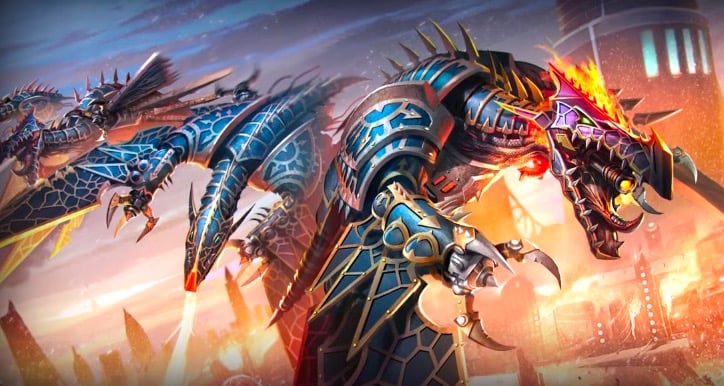 The Basics: A drake like flying demon engine. The Heldrake is a rare close combat flyer, with exceptional speed and maneuverability. It gets bonuses against units that fly in combat and can carry either a deadly Hades Auto cannon or a special flamer weapon.
The Problem: Man, I remember when Heldrakes were all the rage, terrifying players around the world. Well those days are over. The Heldrake in 8th has its share of issues. First off, its a flyer but not really. It doesn't have any of the super sonic or other flyer rules. While this means it can move freely, it also mean no -1 to hit it with shooting, making it a big obvious target. 2nd, like the other units on this list, it lacks killing power. The Hades Auto-Cannon is a horrible choice for the Heldrake as it only has BS4, and takes a -1 if it moves. The Flamer is a decent weapon, but with only D6 shots is limited in what it can do, and alone won't earn back the model's high point cost.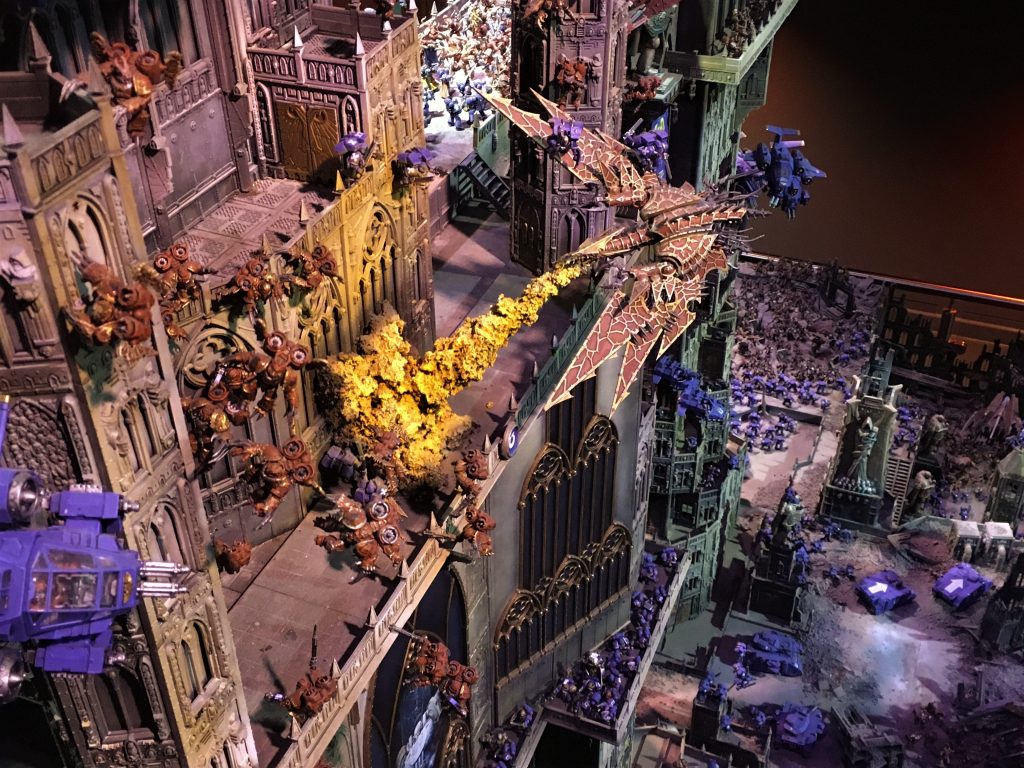 That brings us to combat. 4 S7 Ap-1 D D3 attacks isn't really that amazing. It's not going to kill a character or chew through a unit. It might mess up a flyer, but its highly unlike to kill one in a round of combat, or even two. It just lacks punch. Moreover if it fails to kill said flyer that unit will just leave combat and, being a flyer, still be able to shoot.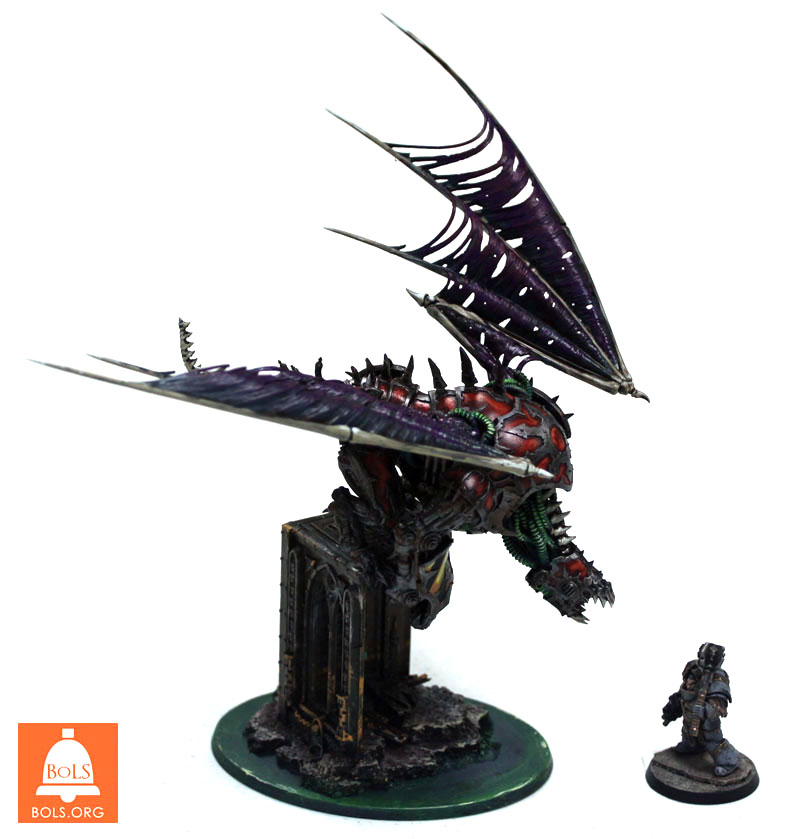 The Fix: I think a couple things could fix the Heldrake and give it a nice role. I would give the Heldrake a rule based around those giant razor sharp talons. Something like "On the turn an enemy unit disengages from combat with a Heldrake it may not shoot, even if it would normally be able to, for example due a rule such a <fly>." This would let the Heldrake shut down enemy flyers, even if it can't kill them. You could limit the ability to work only on flyers, or keep it for anyone, giving the Heldrake a unique role as a counter to knights and super heavies, stopping them from shooting as it rakes them with its talons. I think that alone would see it played as a harrying unit. A negative leadership aura would make sense but not be super useful I think. You could also simply improve its damage output, more attacks or better ones, but I think the first option is the most interesting and gives it a special role in the game.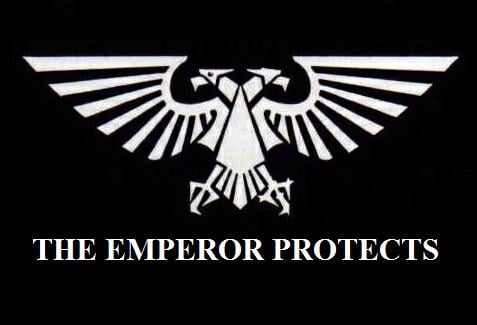 Let Us Know What You Think Of These Fixes, And What Other Units You'd Like To See Fixed, Down In The Comments!