Games Workshop announces the audio version of Warhammer Adventures, and snares two amazing talents to narrate them: none other than the tenth Doctor and the one companion with the most impact on any Time Lord.
Exciting new for those of you who are interested in the new Warhammer Adventures stories–and if you've somehow missed the news, Warhmmer ADventures is a series of stories aimed at younger readers and starring younger heroes in both the Mortal Realms and the Galaxy of the 41st Millennium. Featuring characters like a young tech-acolyte or the daughter of a Rogue Trader, who hates weaponry and thinks the galaxy ought to be explore, Warhammer Adventures is set to bring the worlds of Warhmmer to a new generation of heroes.
And they've got some star-studded talent to kick off their inaugural audiobook series, featuring none other than the Tenth Doctor, David Tenant and legendary Companion Rose Tyler, Billie Piper. Let's hear from GW.
The Warhammer 40,000 Warped Galaxies series will be read by David Tennant, while Billie Piper will be reading the Warhammer Age of Sigmar Realm Quest stories. Both are stars of stage and screen, with an incredible array of credits.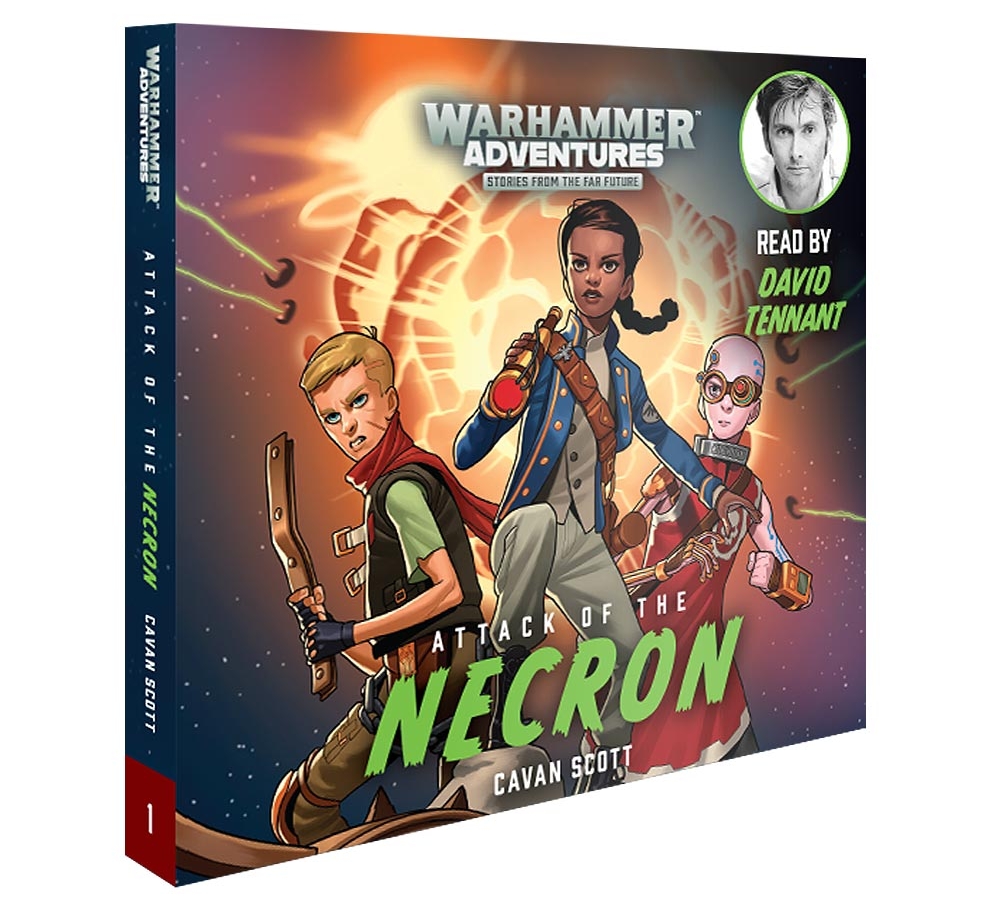 David is renowned for his theatrical work with the Royal Shakespeare Company, and his voiceover talents can be heard in dozens of television shows, audiobooks and audio dramas. Of course, he's probably best known as the tenth incarnation of television's Doctor Who, where he travelled through time and space from 2005 until 2010 – famously alongside Billie Piper. He will be reading the Warped Galaxies series, starting with Attack of the Necron.
And now let's hop over to the Mortal Realms where a bunch of kids are dealing with troubles in the city of Lifestone…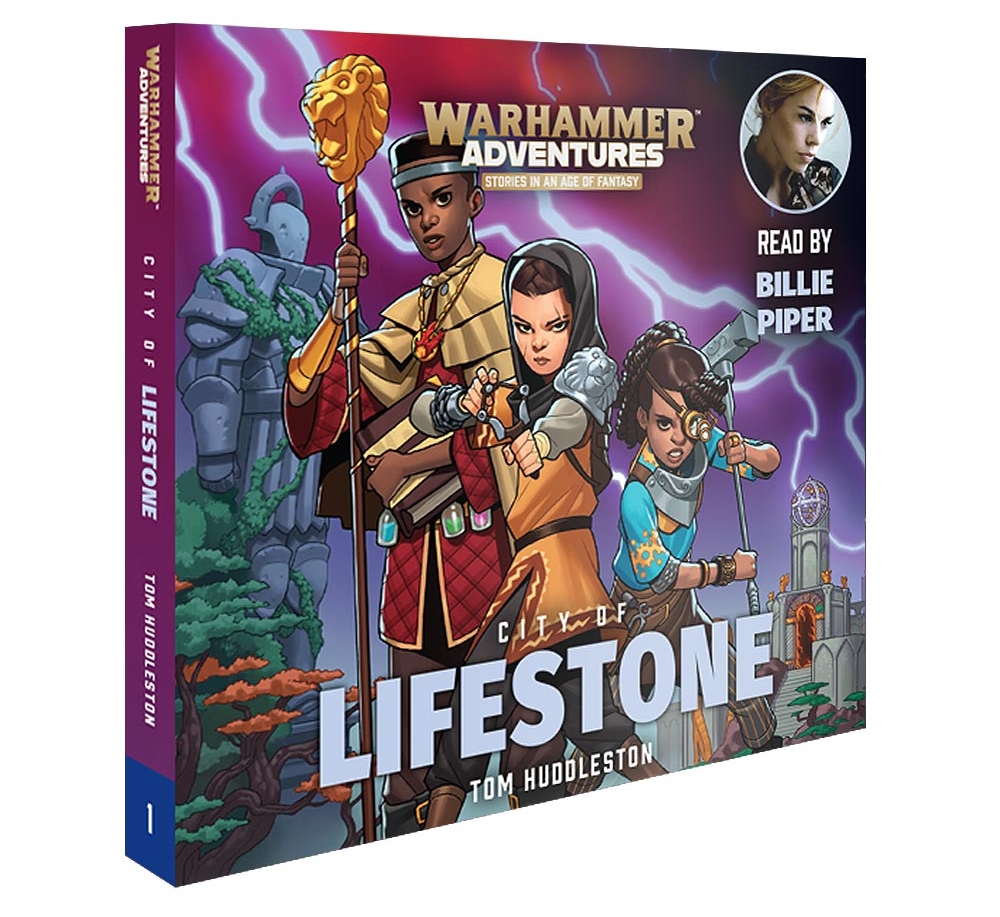 Billie Piper became a household name after two years playing the nation's favourite companion in the hit relaunch of Doctor Who. She has now established herself as a critically acclaimed and awarded actor. She's no stranger to voice acting, having reunited with her former Doctor Who co-star for a series of audio dramas in 2017. Billie will be reading City of Lifestone, and the following books in the Realm Quest series.
Both David and Billie will bring a wealth of acting experience, a passion for children's literature and a love of science fiction and fantasy to the Warhammer Adventures audiobooks, and you can be sure that you'll be in for a treat listening to them. The audiobooks will be available when both series launch in February 2019 – but you can listen to exclusive extracts from the audiobook editions now, only on the Warhammer Adventures website, where you'll also find more details about these fantastic new books, along with quizzes, games and more.
This is all pretty amazing stuff. Both Tenant and Piper are fantastic actors and it'll be fantastic to hear them bring these stories–and these worlds–to life. We've linked the extracts above, and the full audio will be available February 2019.
So wait who's narrating the audiobook? That's what I'm telling you.