If you've been keeping up with the Warhammer 40,000 meta then you are painfully aware of the Soup lists. Well GW has some thoughts on them and is taking some steps to curb your soup intake. These "Special Detachments" might be a step in the right direction.
When the Allies matrix was kicked out of the game, 40k got a new version in the form of allied detachments. That structure led to the invention of the "Soup" lists. These are generally considered any army list that pulls units from multiple books. It's not intrinsically a bad thing for an army lists to be made of detachments from different factions – some would even consider that to be accurate to the lore. However, there are some extreme examples where these list-building tricks are used to cherry pick the best units from different sources and combine them to form a pretty nasty tabletop army.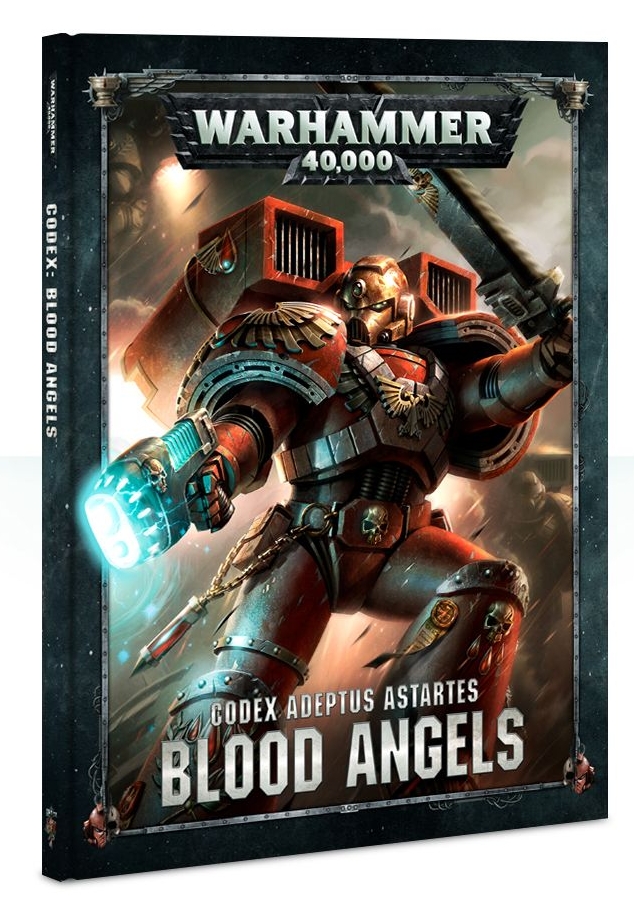 Codex: Smash Captains is a prime example of the target of cherry picking
Recently at the Vigilus Open Day, GW pretty much laid out their design philosophy about it as well:
They are aware that they don't quite "get" soup yet.
They don't want to punish soup. They'd rather reward builds than penalize them.
At least it's an acknowledgement that they do see that something is not quite where it should be. The Beta rules for ally detachments (which became official) were a step in the right direction (even if it really wasn't that far of a step). There is some good and bad news with the stance of "not punishing" soup. But I think the better way to look at it is that GW wants to reward other types of builds. It's better to bring them all in-line vs trying to play "whack-a-mole" with Soup.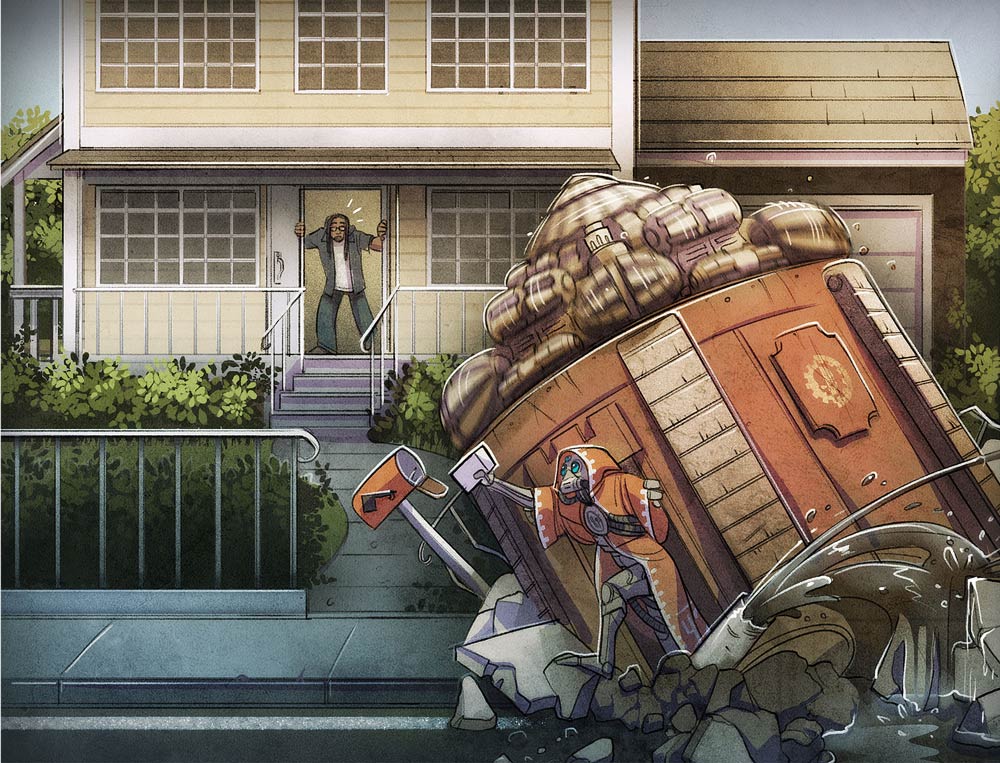 You ever tried to play Whack-a-mole with the Mechanicus?! It doesn't go well (for you).
Formations 2.0 – Saving The Game From Itself
There is an unlikely candidate for "fixing" Soup lists. That comes in the form of the rumored new Special Detachments. These new Special Detachments will apparently allow players to spend Command Points for units in a Detachment to allow them to get some extra benefits. These bonuses will only apply to certain keyword units within those detachments however – so it could reward players for choosing and building an army around those specific units.
Theoretically, this could help combat the soup head on because it's specifically rewarding players for sticking to factions and keywords. Think about it, if you're going to spend the CP on these abilities that target entire detachments, it makes sense to spend a TON of points on those detachments to make your CPs go as far as possible. Spending 3 CPs to buff a single unit is less effective than 3 CPs to buff 6 units. That's just science.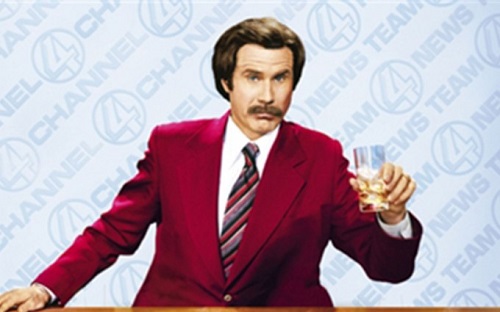 Mixology – It's a science. And I've got a PhD in it.
No, Not Formations!!!
"Wait, I hated Formations! Those things ruined the game and now they are coming back!?" Whoa there Overreacting Straw-man, let's put down that lighter before you burn your army (or yourself – you ARE straw, man) and take a deep breath. These firstly, these Special Detachments aren't the Formations of old. They don't sound like you'll be getting free units (looking at you Space Marine Gladius Formation). It was really the additional free units that broke the game before. The special rules are (possibly) coming back, not the free units.
Secondly, unlike Formations from previous editions, these are theoretically a much better way of rewarding players. They actually have a COST associated with them. These Formations aren't free and while we don't know exactly what we'll get beside boosts for specific keywords, the fact is that players will need to drop CP pre-game to use them anyhow. That, by itself, is also a good thing for two reasons:
It soaks up Command Points from all lists. With the ease of adding in Battalions for certain builds this should help eat up those extra CPs.
Again, because there is a cost associated with these Special Detachments, there is an actual choice to be made. You're not just getting free units for an army build you were going to do anyway. This isn't "buy one get one free" transport season.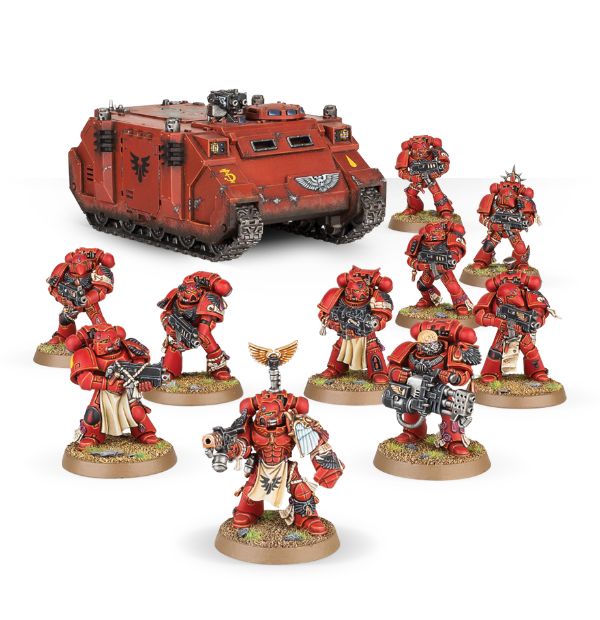 The Rhino? Yeah it just came with as a free upgrade when I purchased my Power Fist in the catalog.
The CP spending is ultimately better than just paying a "Troop Tax" anyways. When you pay the "Troop Tax" (or taking X Unit to unlock Y benefit) you're still getting those models in the army. Troops in particular can be useful for late game objective grabbing or camping on an objective. When you spend CPs you're giving up the opportunity to use them on something else so it becomes a real choice.
Soup…Still On The Menu
At the end of the day it doesn't sound like GW is looking to remove soup from the game. However, if their design philosophy is that they want to reward other builds, then the Special Detachments are a step in the right direction. It sounds like Vigilus Defiant will have some new rules to test out on the tabletop. Maybe we'll see a big enough benefit to running these Special Detachments that they just might combat the soup builds.
What do you think? Could these Special Detachments be a way to reward "mono-build" armies? How would you buff mono-build lists to compete with the Soup?