Here's what's inside that new Wrath and Rapture box, including the name of the new Herald of Slaanesh (probably?).
This is just a short, William Carlos Williams-esque note to say we've got a look at what exactly you'll find inside the new Wrath and Rapture Box. It is plastic, and covered in spikes.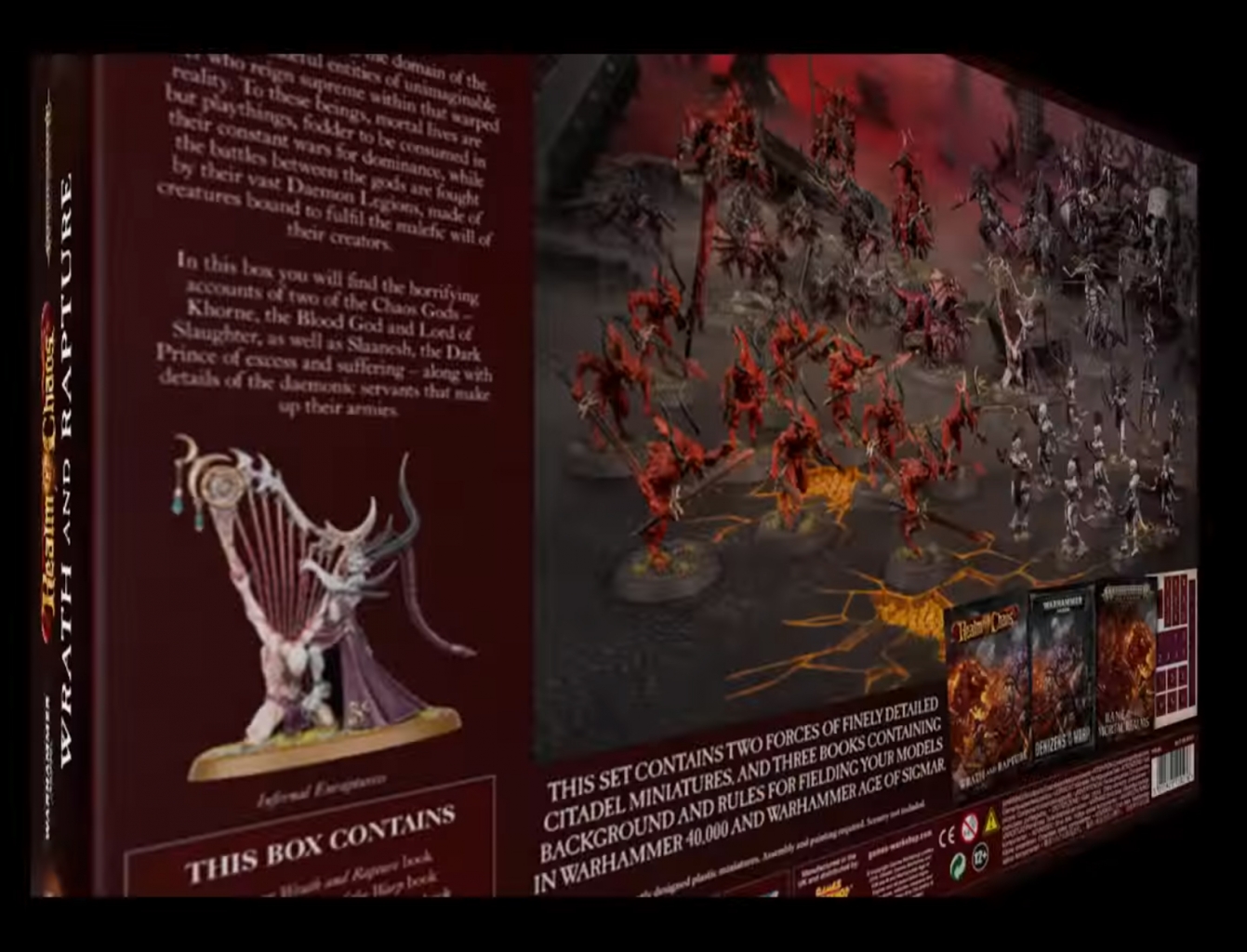 Karanak

5 Flesh Hounds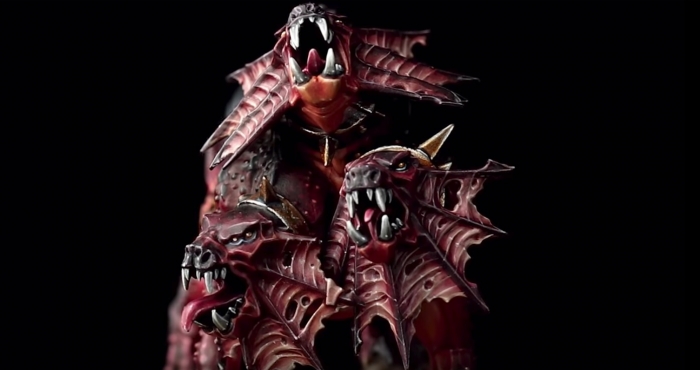 10 Bloodletters

3 Bloodcrushers

10 Daemonettes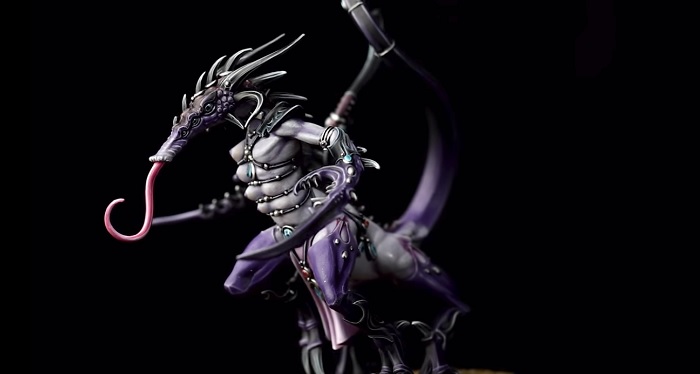 5 Seekers of Slaanesh

3 Fiends of Slaanesh

1 Slaanesh Herald (possibly?) – Infernal Enchantress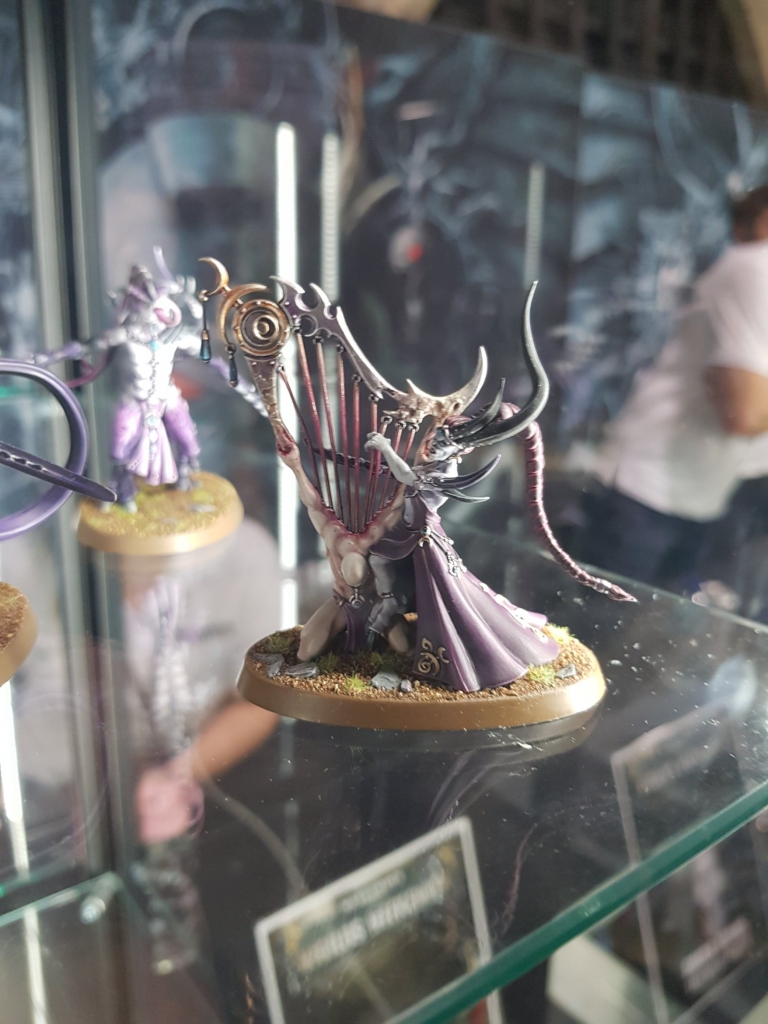 I'm reasonably certain that's a new Slaanesh Herald. Much like the Sloppity Bilepiper, this could be a musician for Slaanesh, which, it seems fitting that the Infernal Enchantress (pretty sure that's what that says) is actually just playing the internal organs of a hapless victim. For comparison, here's what ol' Sloppity brings to any Deathguard force.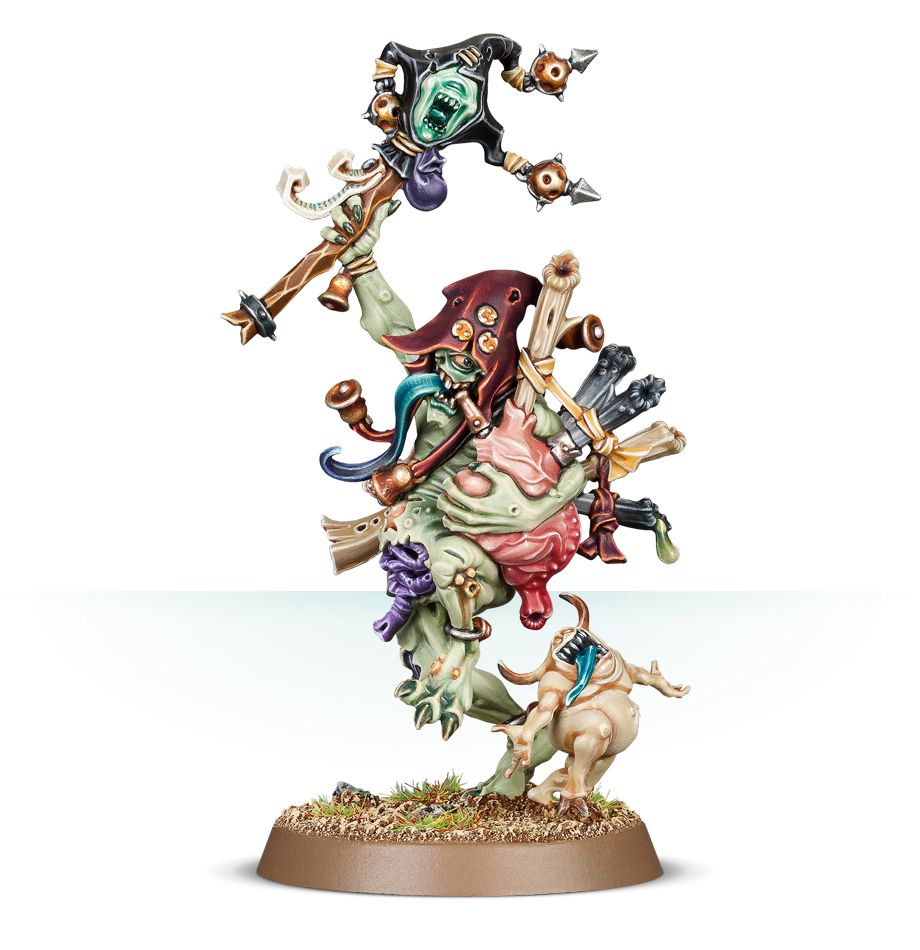 Disease of Mirth: after a friendly Nurgle Daemon unit within 6″ of the Bilepiper takes a morale test, roll 2 dice and pick the highest. When an enemy unit within 6″ of the Bilepiper takes a morale test, they lose an additional model for each point failed.
I could definitely see the Herald as affecting Morale checks–but would also not be surprised if there was something related to increasing movement for models within the 6″ aura bubble.
Wrath and Rapture will be out soon. So check back for more info and previews as it happens.
Also…I ate your plums. Right out of the icebox.