Yesterday we saw an ominous, alien drone mini teased as part of the ramp up for Blackstone Fortress. This miniature looks like nothing we've seen before–at least nothing in the factions. But could it be some of 40K's past coming to the present? Let's find out.
Warhammer Quest: Blackstone Fortress is poised to shake up 40K with its release. Already there's a lot to be excited about, Kroot Characters, renegade Guards, new Chaos looking folks–but what's grabbed our attention is the one truly new thing we've seen so far. This Blackstone Fortress (unlike some of the others we've seen) is home to some rather alien looking drones. Described as being part of the defense network of the Blackstone Fortress, the Spindle Drone is an ominous harbinger of what lies at the heart of this fortress.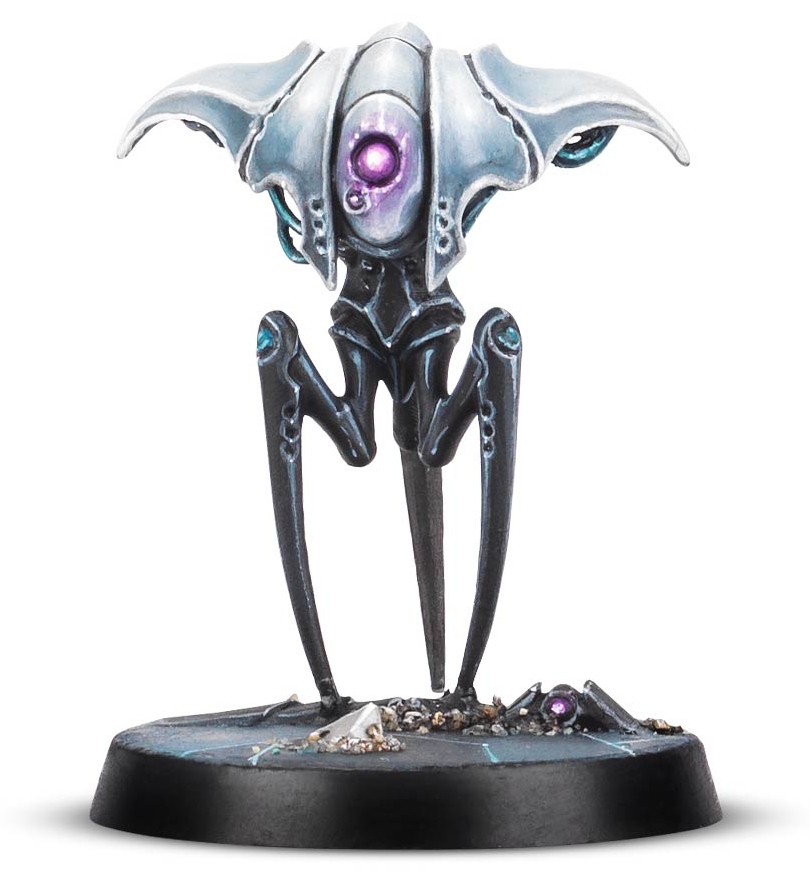 They hang out deep within the twisting depths of the Fortress, and are at first glance pretty much unlike anything we've seen before. But when you stop to think about what Blackstone Fortresses are–a few possibilities start to coalesce.
Here's what we know so far. The Blackstone Fortresses are massive, ancient superweapons and starbases. Created as weapons originally designed to be wielded against the C'tan as part of the War in Heaven, these are starkillers. During the war, which saw the Old Ones create many new races, including the Aeldari, K'nib, and Rashan, in order to fight their battles.
Which means that it's possible these massive stations were crewed by some of these ancient races, who, to the Old Ones were young. Or even to the Old Ones themselves. Of course, it's also possible that it's Chaos, because it's always possible that it's Chaos–but we'll get to that later. For now let's look at what could be behind these drones.
Ancient Aeldari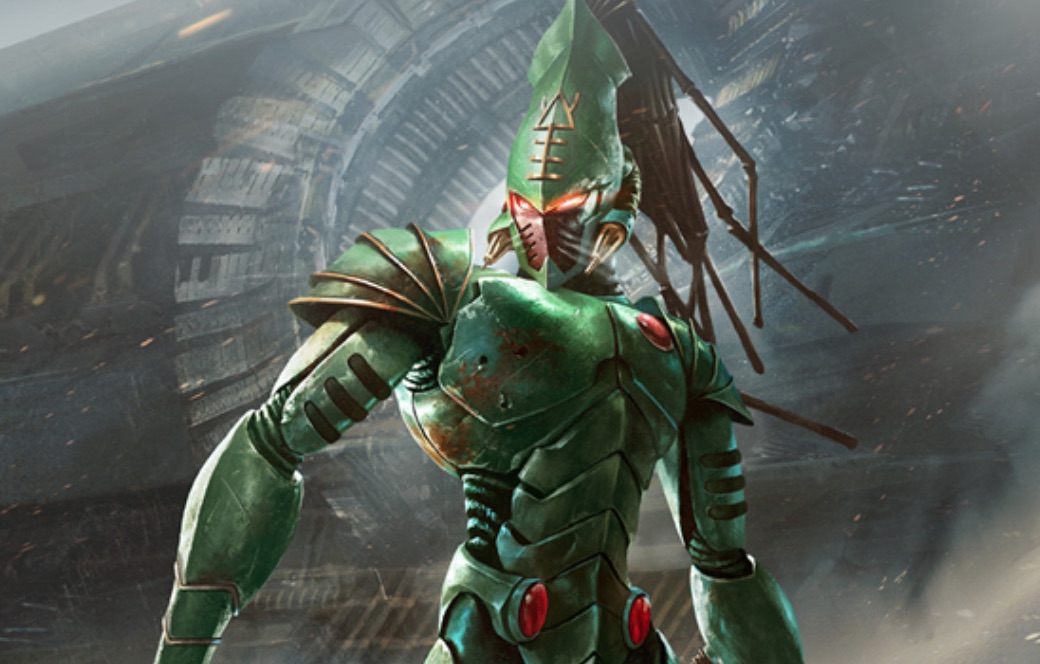 Let's start with the Aeldari, because even if they aren't responsible for creating these drones, they'll still claim credit. But there's a possibility that these could be Aeldari–ancient enough Aeldari that modern ones wouldn't even recognize them–the design of this is very graceful and swift looking. Lots of smooth curves–and that central eye could possibly be some kind of proto-spirit stone. Yes, Spirit stones are crystallized psychic energy and can only be gathered from Crone Worlds. Now. But before–maybe this is where the Old Ones taught the initial secrets of manipulating soul stuff to the Aeldari.
Old Ones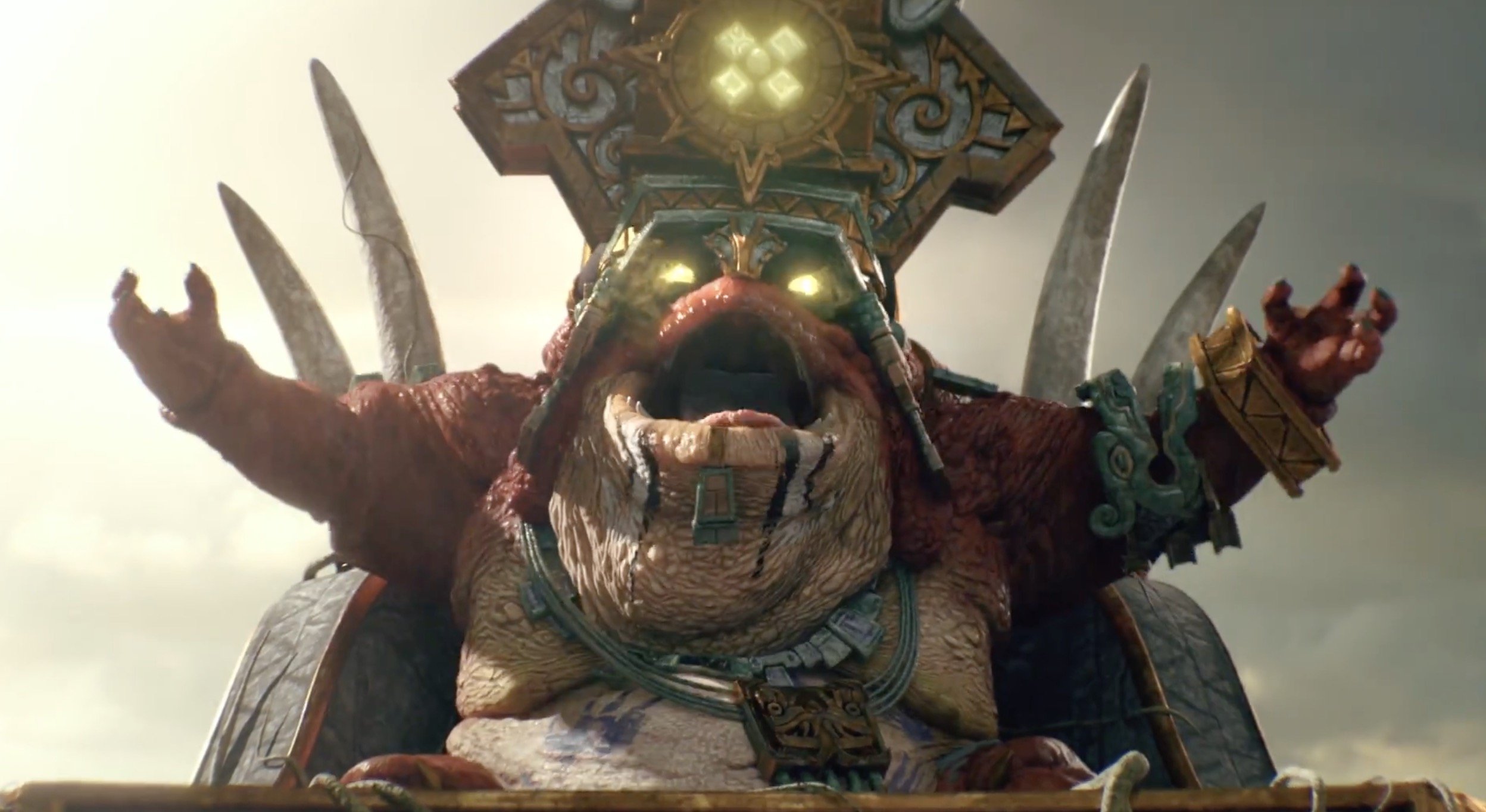 Of course, it stands to reason that the Old Ones could just have built this. But that means this is the first we're seeing of their technology used at a smaller scale. It's either ancient superweapons, or alien races that they've created and nothing in between. This could imply these drones are psychically powerful, or maybe have some of the Old Ones latent sentience lurking within.
Enslavers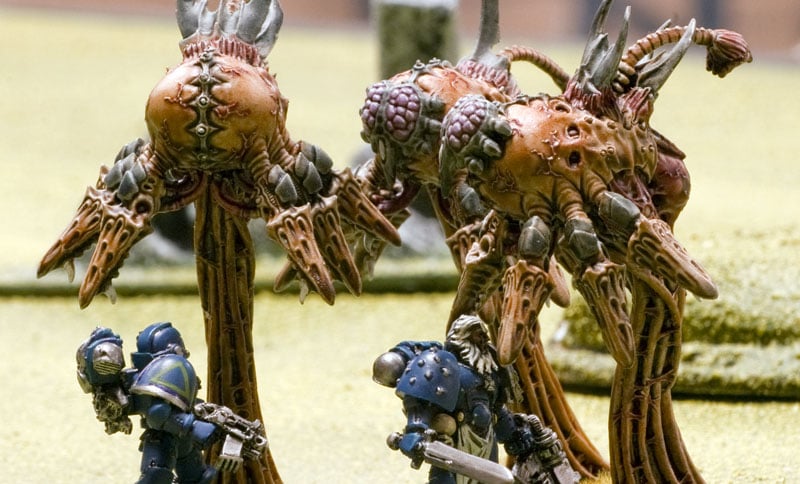 This one is a bit of a stretch. But bear with me while we go on a journey. We know that these Blackstone Fortresses were used as weapons of war that outlasted their creators and their targets. And that one of the biggest threats to the galaxy–and indeed the one that drove the Necrons to sleep–was the Enslavers. These ancient mind-preying warp entities sought out and devoured the minds of psychically active races.
What if, having arrived on one of these stations, they enslaved its mortal components, or used whatever systems are at the heart of this to design more weapons of war to help them? It does have a similarity in its design. Maybe it was conceived of as an encounter suit, living on long past its usefulness.
C'tan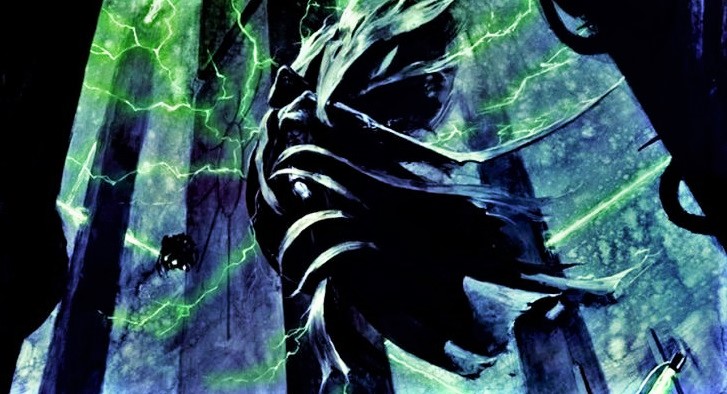 On a similar note–it's entirely possible this Blackstone Fortress could have been boarded during the War in Heaven. What if one of these weapons fell into enemy hands? Something about the design of the Spindle Drone does seem reminiscent of the curves and living-metal aesthetic of the C'tan or perhaps proto-Necron design locked away for millions upon millions of years.
Rogue Sentience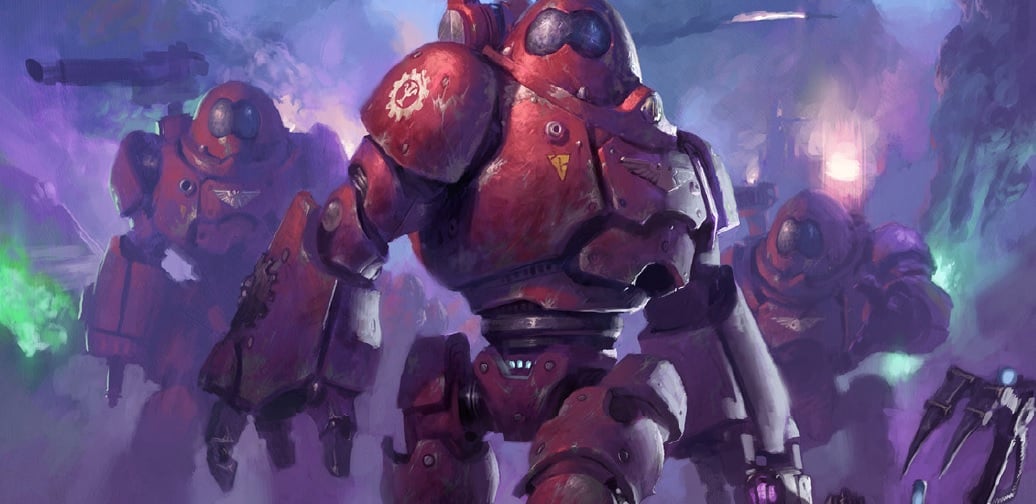 It's possible that these sleeping Blackstone Fortresses were left with a sentience of their own. The Rogue Trader exploring it certainly seems to think so–if Blackstone Fortresses were meant to be self-sustaining, perhaps there is an ancient, artificial mind, designed by the Old Ones and left to its own devices for countless milennia. We all know that the Men of Iron were a massive threat–a Blackstone Fortress with a will of its own becoming active could throw even those ancient, unkillable nightmares a run for their money.
What do you think the Spindle Drones are? Who built them? Will we see them outside of the Fortress?