Three armies with rules remain undone from the ancient past of Warhammer 40k. Will GW Bring them back?
GW has been on a tear these last few years.  We have seen armies that only existed in the fluff for decades arrive on the tabletop with a bang.  I'm looking at you Knights and Custodes.
But that was only the beginning.
In the past few years we have seen factions and even single units who had rules parlayed into entire codexes. We've had the following come back from the past: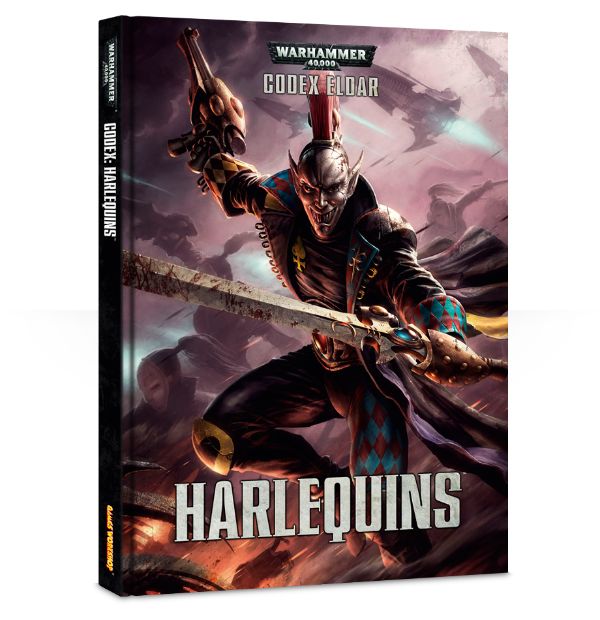 Harlequins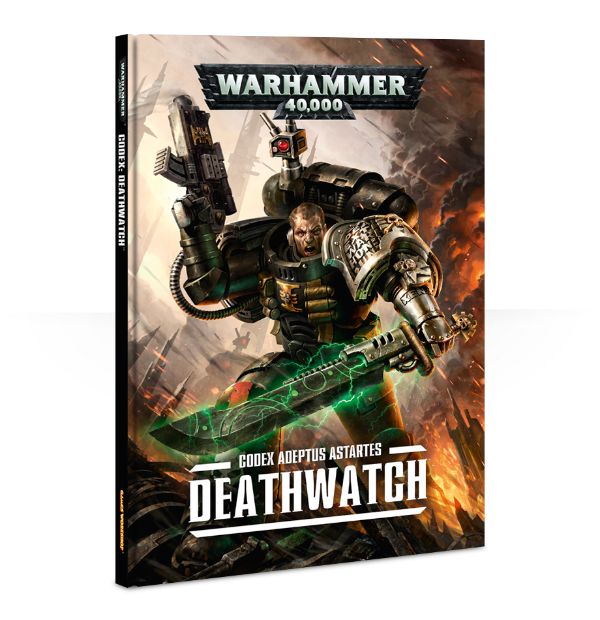 Deathwatch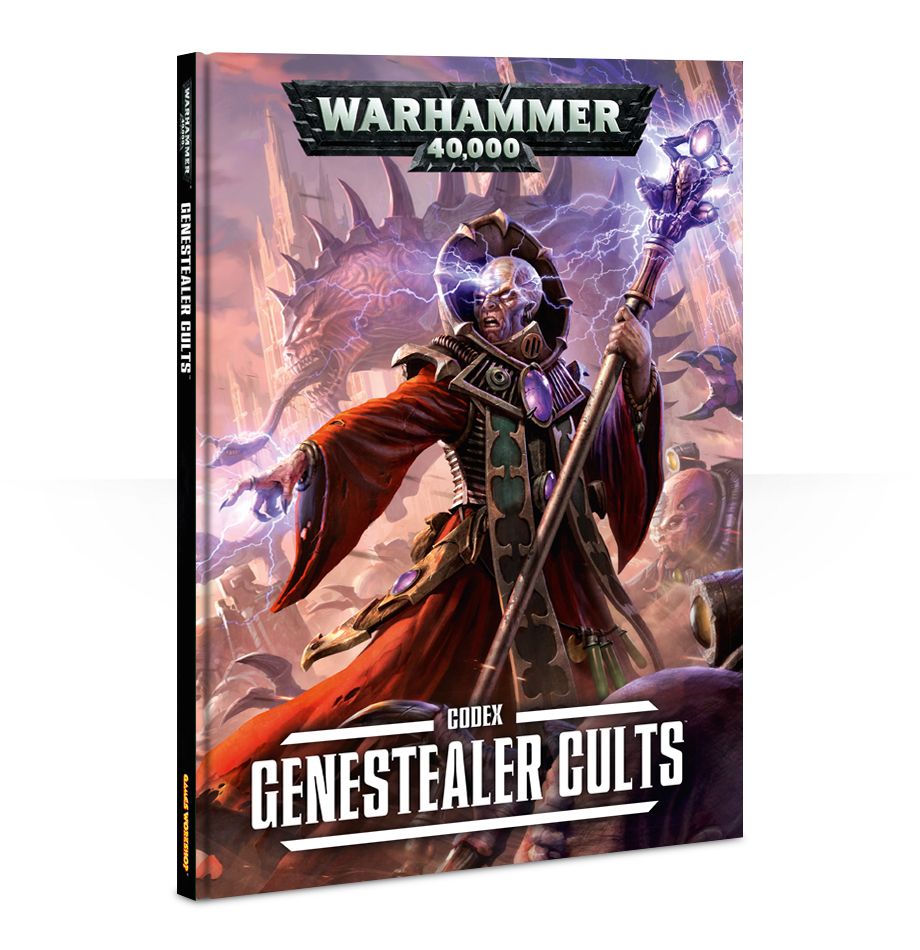 Genestealer Cult
Going back through our archives we have found three remaining factions that used to have playable rules that have yet to reappear on the tabletop.  I wonder what plans GW has for them?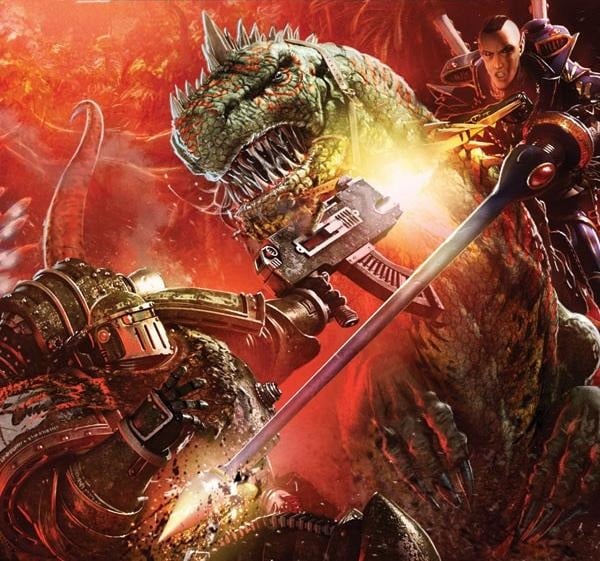 New fangled Exodite art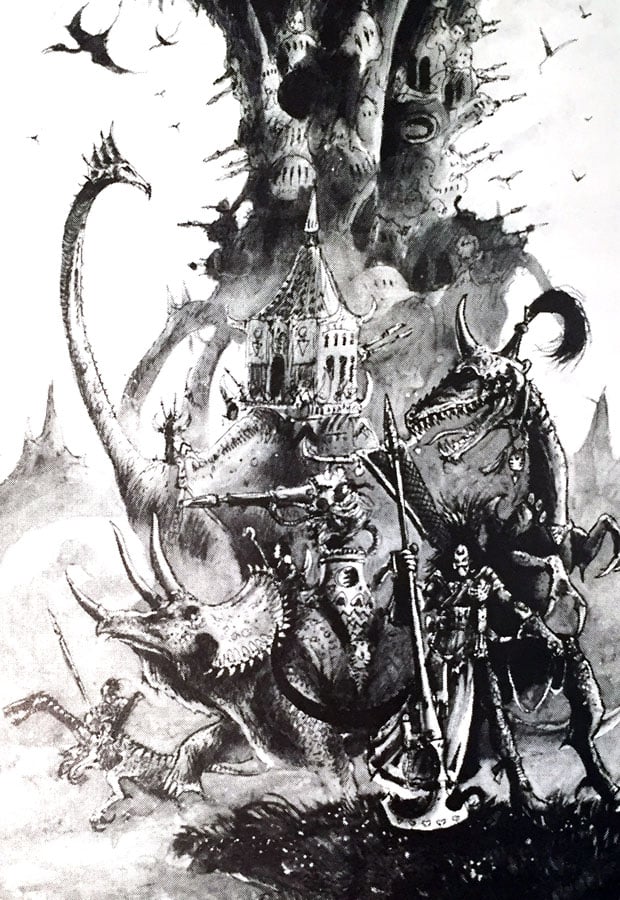 old-school Exodites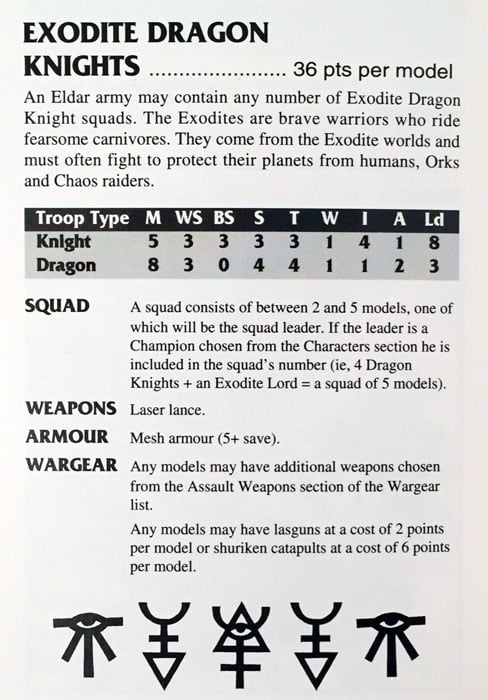 Yes it's true, the Eldar Exodites had rules in the Eldar 2nd Edition Codex. Those rural cousins to the Craftworlds ride dinosaurs and could be an army who sit at the intersection of Craftworld Eldar, Seraphon and (old) Dino-riding Dark Elves.  Sign me up for that…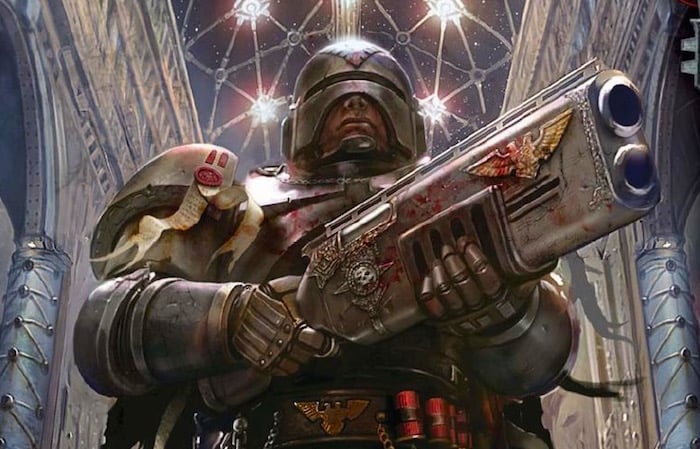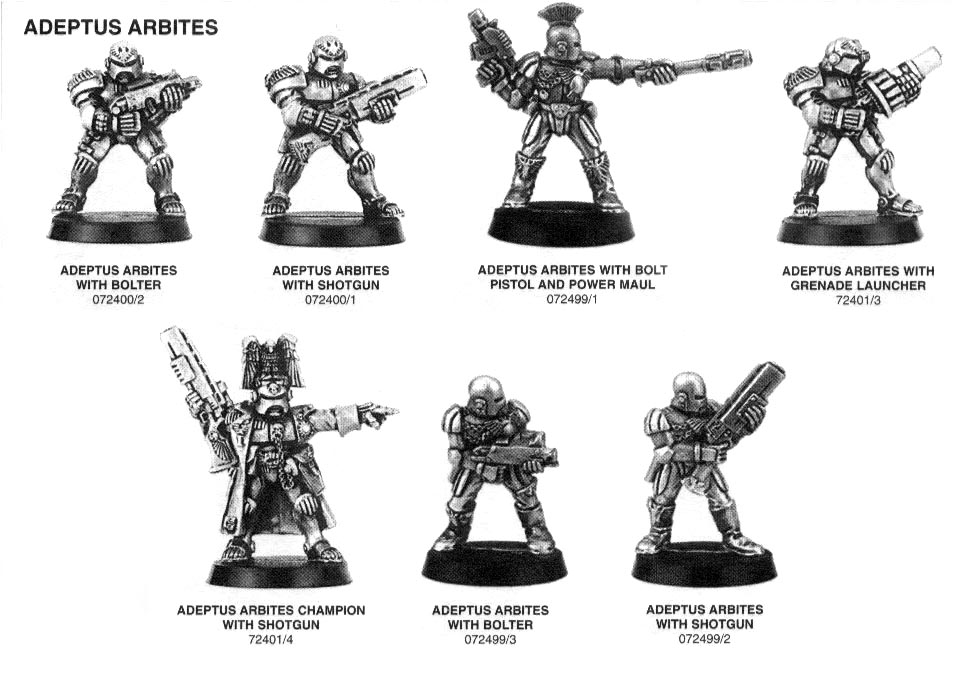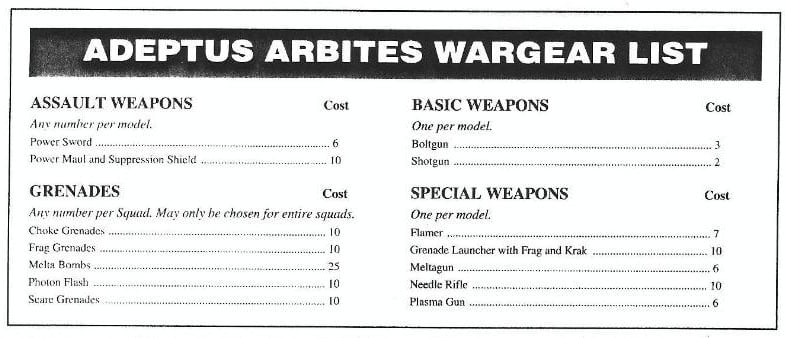 Those nail hard tough beat cops of the Imperium used to have rules that came out in White Dwarf and the 2nd Edition rulebook way back in the day.  With Codex Genestealer Cult coming they would have some awesome tabletop matchups.  I would love to see what the GW design studio could kick out to show us the cop cars and paddy-wagons of the Grimdark and really expand the detail of an entire Adeptes Arbites Precinct House army. I'm already love 40K and Judge Dredd – what could go wrong? I have a feeling we will see these guys show up in Necromunda first. Gangers BEWARE!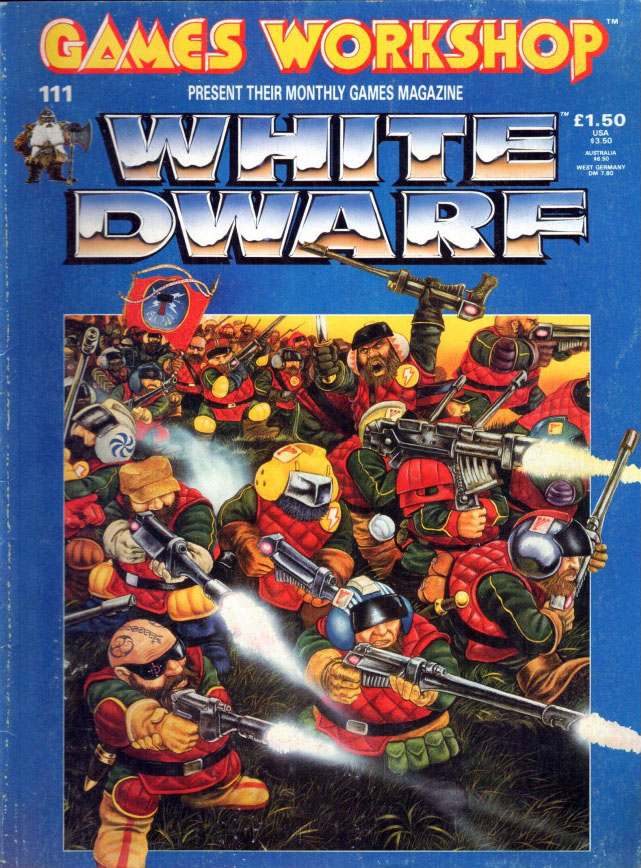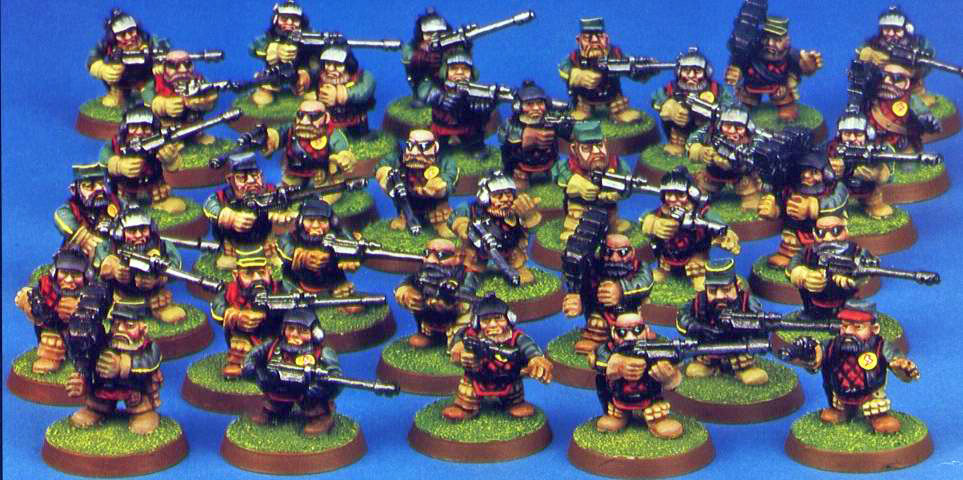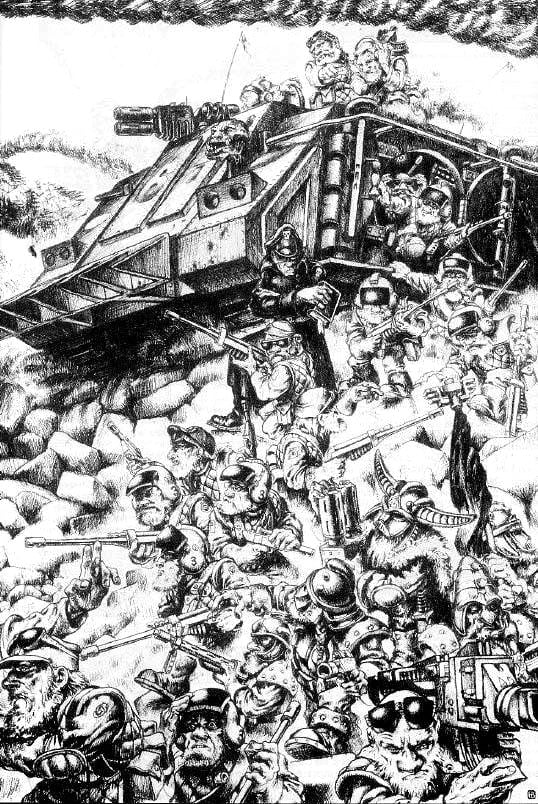 The most boring Commissar posting ever…
There I said it. SQUATS SQUATS SQUATS.  Duncan already dropped the "Squat Clock" in Nottingham months back so a new reimagining of the tough short fellows can now make it back to the tabletop.  We know the Demiurg would probably replace them, trading the silly 1980s biker vibe for grim space miners with all kind of exotic weapons.  They would also be Tau battle brothers – setting up a new cool "alliance family" in addition to the Imperium, Eldar and Chaos.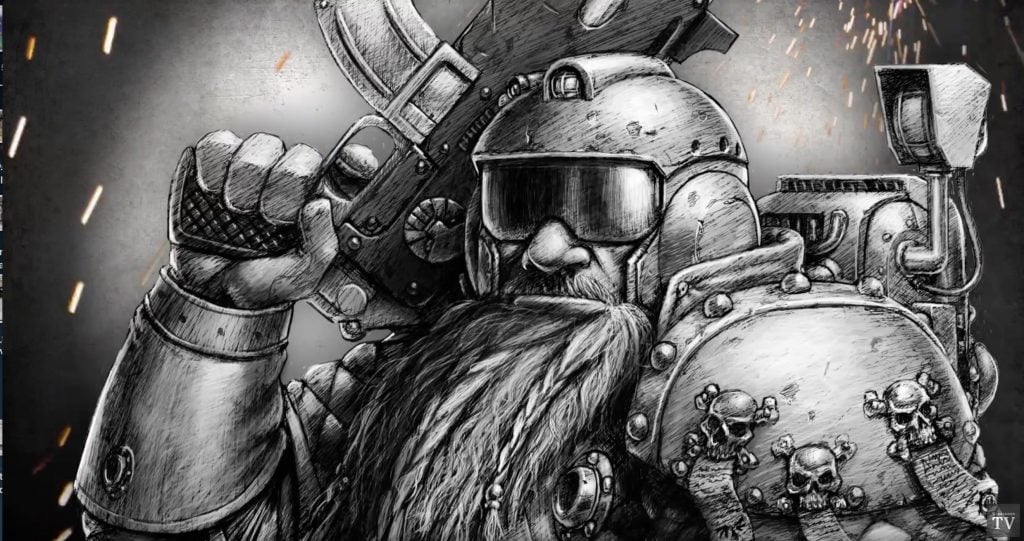 Then again we've already seen one actual Squat show up in Necromunda. Hmmm….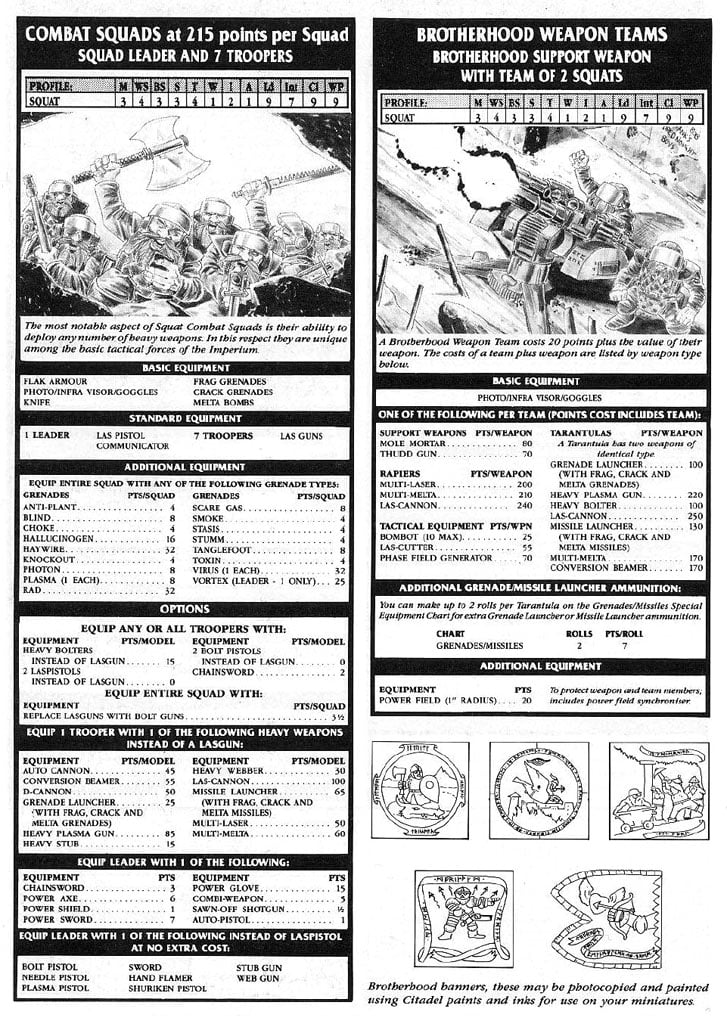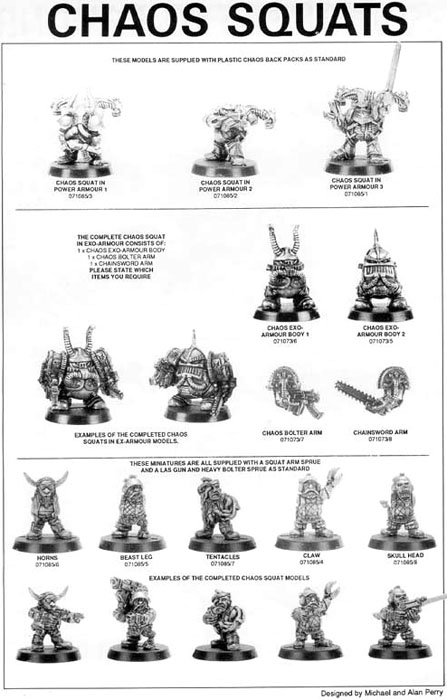 Yes, Chaos Squats were a (brief) thing… You just know the Drukhari must HATE these little dudes always trying to out-evil them!
I'm not saying GW will bring these armies back as full codexes – but they have done so with other armies that had fewer rules than some of these. Who knows what 2019 will bring, but I'm keeping my fingers crossed.
Honorable Mentions
These next two are lost armies that could also see a return, but aren't as ancient as the first three:
Lost & the Damned
The seed of what later grew into the Vraks Renegades list, this one combined elements of CSMs, Traitor Guard, beastmen, and large hulking beasts.  Come to think of it, that sounds an awful lot like some of the minis from Rogue Trader and Blackstone Fortress…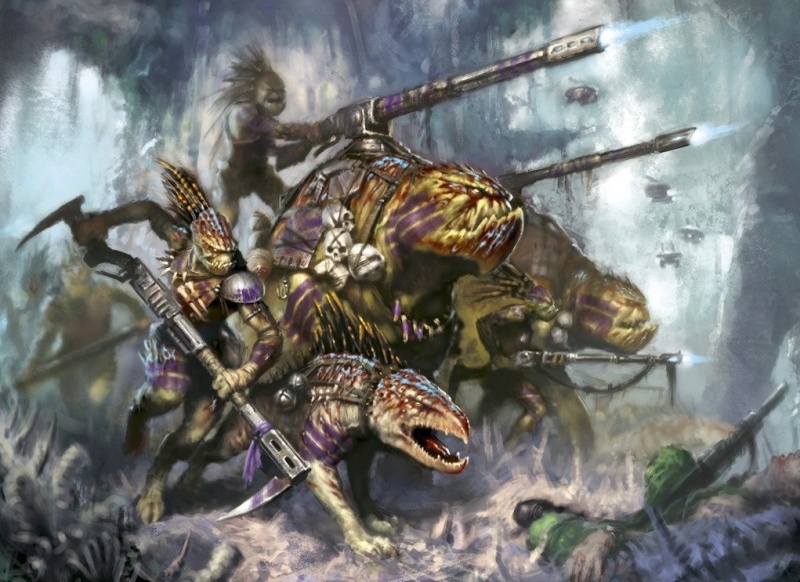 Kroot Mercenaries
Flying Kroot, walking Kroot, riding Kroot, all the Kroot. Kroot Kroot!  I miss them, and they would make for an intriguing force that would ally with almost anyone except the bugs.  If you have the cash – they will join your cause. I just want a Kroot Bird in plastic as an extra gubbin on a sprue.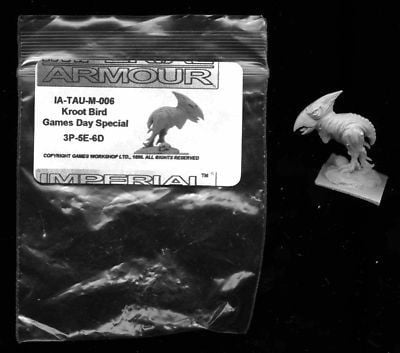 ~Which one of these would you most be interested in?