You've all seen those amazing new minis unveiled at the Vigilus Weekender–here they are in the wild. See them to scale with other models, in glorious detail.
Now that the Vigilus Weekender has come and gone, there's a ton of stuff to get excited about. New Slaaneshi models, Noise Marines, Marneus Calgar undergoing the Rubicon Primaris to spell the death knell for all normal scale Marines, Genestealer Cults on awesome atvs, and of course a brand spanking new Titan. And now that the Weekender is done, we've got a look at some of the minis from around the hall. Come see them in the wild, with footage so natural you can practically hear David Attenborough narrating.
via Twitter
From @spruesandbrews we've got a look at the new Noise Marines on and off the sprue and a few candid shots of the new Titan in Action.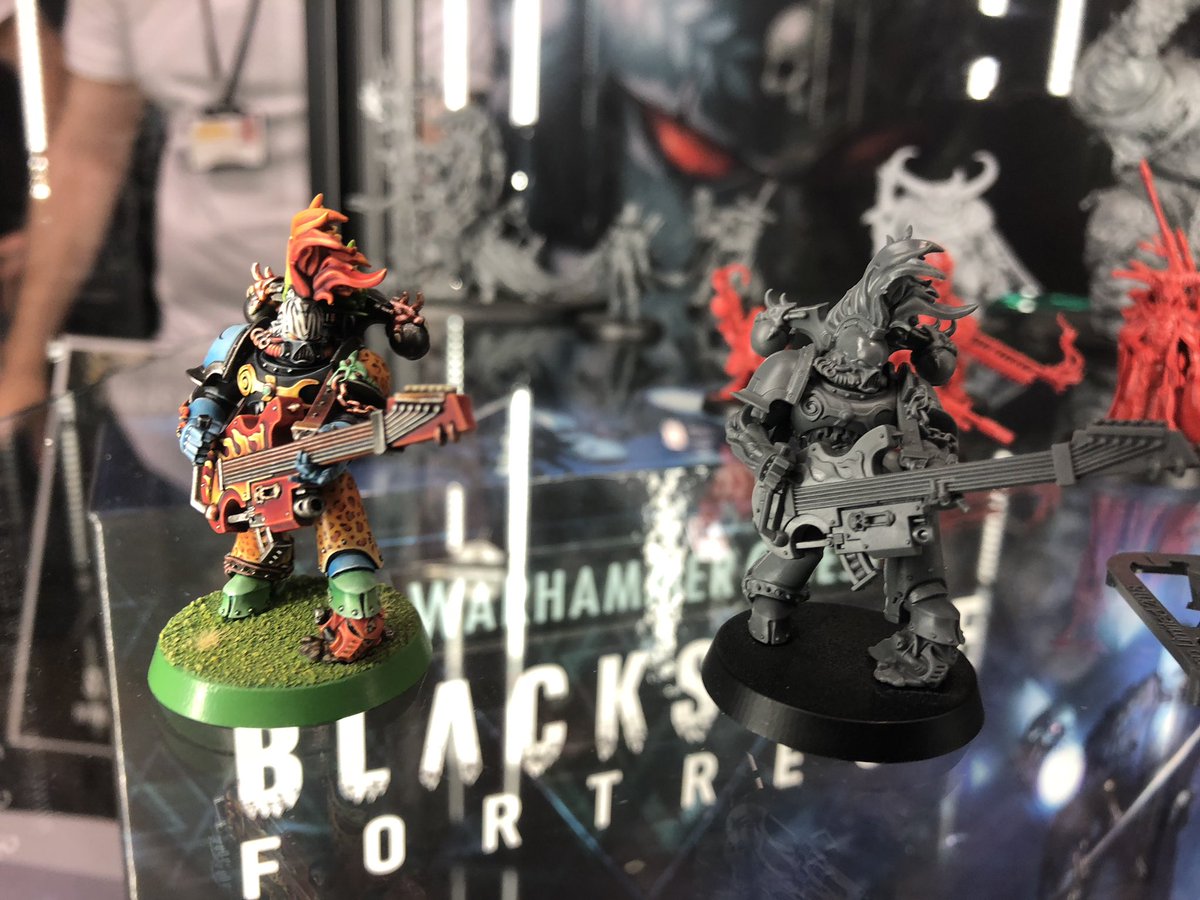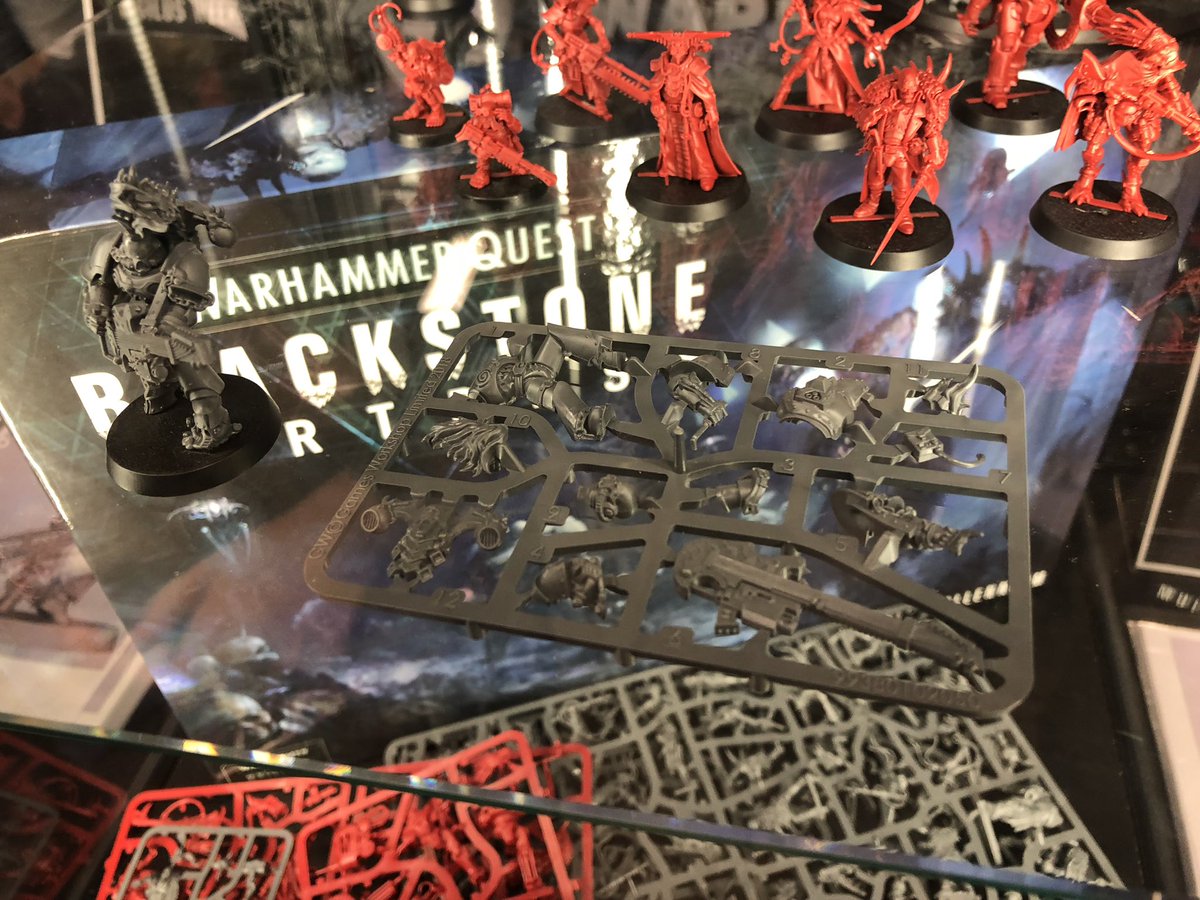 You can see also the bright red heroes of Blackstone Fortress beneath…but holy cow, look at that Blastmaster, it looks incredible. The Noise Marines aren't the only ones to get some fancy new minis–we've got a big beefy boy to offer up new ways to table your opponent so hard they give up on Warhammer 40K altogether and take up knitting.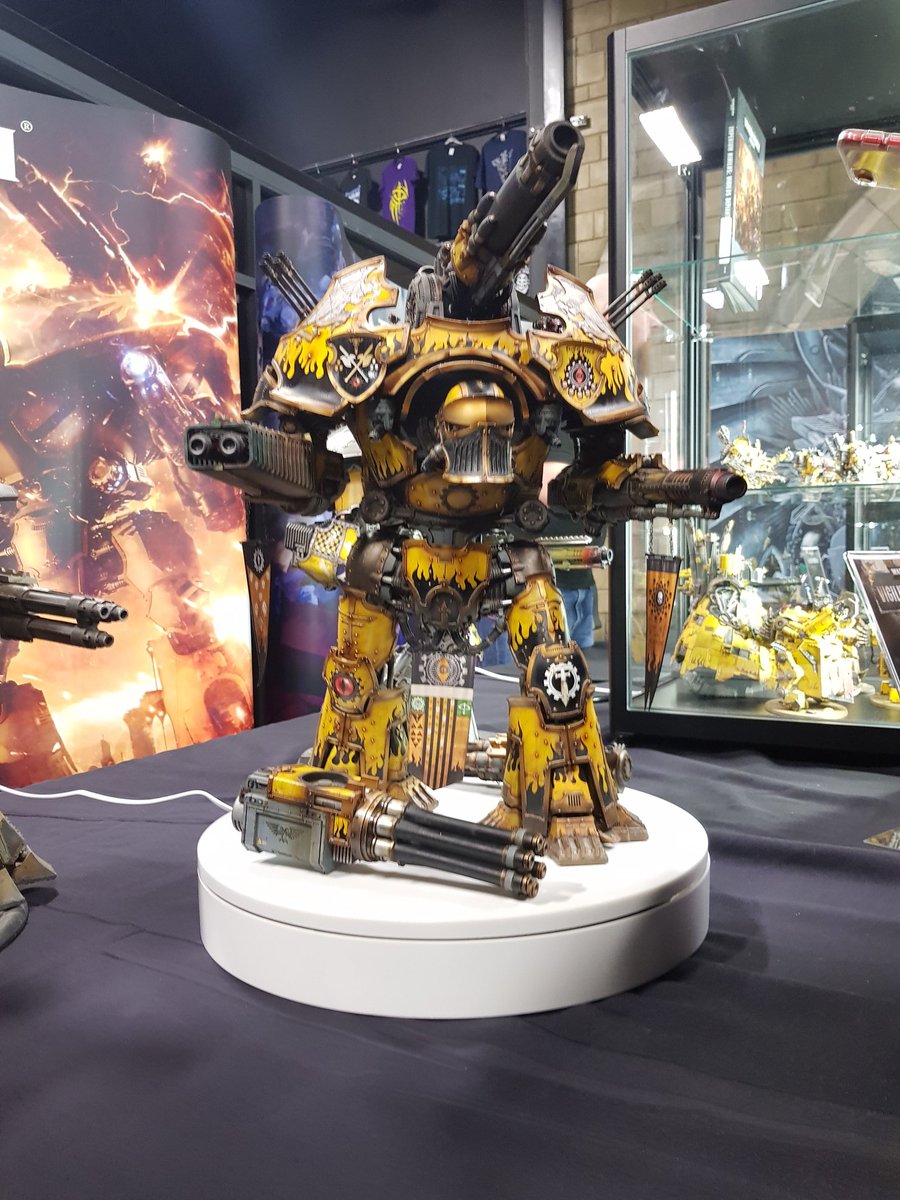 Those guns go big, so your opponent goes home. And finally we have the Slaaneshi Harpist, who is straight up playing a dude.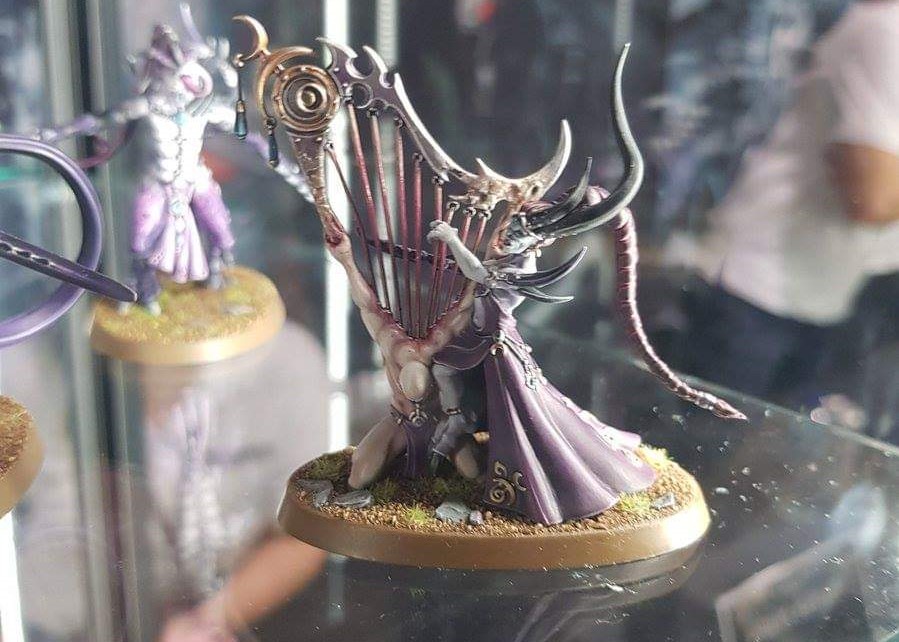 From user @legendsofthewarp, we've got a look at the new Genestealer Cultists and their mobile mounted attack units…
That shotgun-toting-bmx-riding bandit there in the lower left is probably my favorite. Being from Texas, I'm pretty sure I've met most of these people before, so well done, GW.
Which of these new models is the runaway star for you?