Bloodreavers –  deranged cannibals who make up the bulk of Khorne's Bloodbound mortals. They are so much more than chaff, however. Here's some excellent reasons to bring these maniacs to your next game.

If you're playing Khorne, you are most likely running Bloodreavers already! They are a requirement in the Gore Pilgrims Battalion which let's you re-roll failed prayers from Slaugherpriests and extends your Bloodsecrator's abilities across the board. BUT, just taking the mininum of 10 as a sort of tax is wildly underestimating their worth in Age of Sigmar! Here are the Top 5 Reasons you should be running Bloodreavers: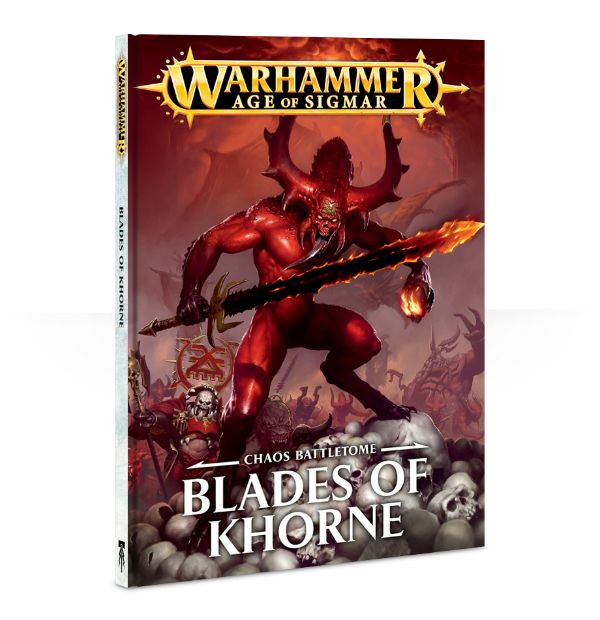 1) Area control! 40 Bloodreavers on 32mm bases take up a considerable amount of room on the battlefield! While your Bloodthirsters and Wrathmongers are scooting across the table, your Bloodreavers are a cheap way to lock down objectives on your side. We're all having fun playing, but your opponent is going to have to get real mean to take out 40 Wounds of Reavers in short order, or you'll just bring in all the points!
2) Bloodreavers are secret killing machines! Aspiring Deathbringers, Bloodsecrators, and any totem (Chaos Warshrine and Bloodsecrator) all have the capability to give them extra attacks. It's very easy to get to 4 attacks per model; and the mass of attacks alone can take out things you wouldn't think they could otherwise!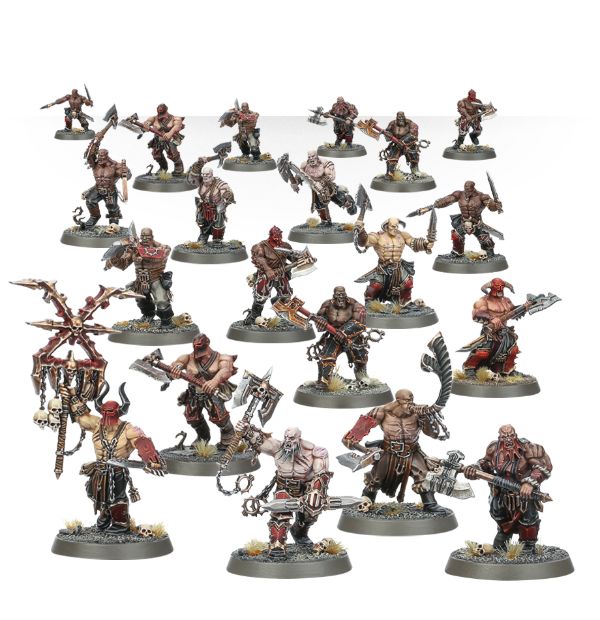 3) Parking a Chaos Warshine near Bloodreavers has the potential to give them a 6+ save against Wounds! And a prayer from the Shrine like Killing Frenzy or Bronzed Flesh popped on the 'Reavers is icing on the cake! Chaos Warshrines and Bloodreavers were just ment to live in perfect symbiosis. And they do.
4) Bloody Tar Pit! Bloodreavers are going to be immune to Battleshock thanks to your Bloodsecrator, so a unit of 40 of these dudes stuck into an opponent's threat is an amazing tar pit!
5) Dirt Cheap. Bloodreavers are only 240 points for a full group of 40! This is outstanding value for what they can provide, especially where you take all of the synergies they are a part of into consideration.
Strong rules! Great points! Sweet models! What more could you ask for? The next time you slot these fellows into Gore Pilgrims or just as a cheap Batteline, consider taking them in droves to frustrate your opponents and taking over control points on the board!
~ How are you using Bloodreavers to bring glory to the Brass Throne?