Games Workshop and Black Library team-up to show off some of the new art coming for the Black Library series. You all know the iconic art work – now we've got a new take on the classic!
If there is one image that really sums up the Horus Heresy, and perhaps all of Warhammer 40,000 as we know it, it's probably the image of Horus and the Emperor's showdown. You know the one we're talking about: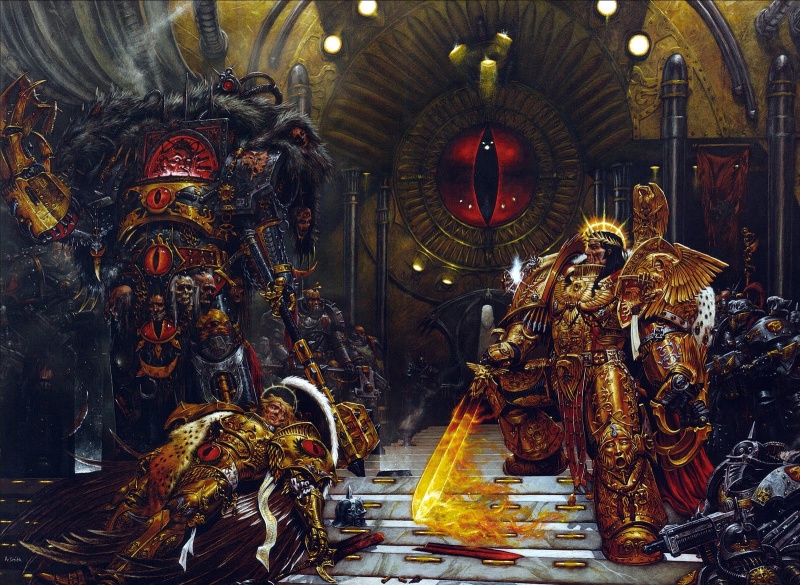 But now, as the Horus Heresy Book series looks to it's dramatic conclusion, there is new artwork being produced for this epic throwdown:
#BLWeekender #BlackLibraryWeekender #BLW2018 #BlackLibrary

Visons of Heresy art steps by @SkinnyElbows

Thanks to @HeritorA for the pics. pic.twitter.com/6xeKVwbDKP

— Black Librarium (@blacklibrarium) November 3, 2018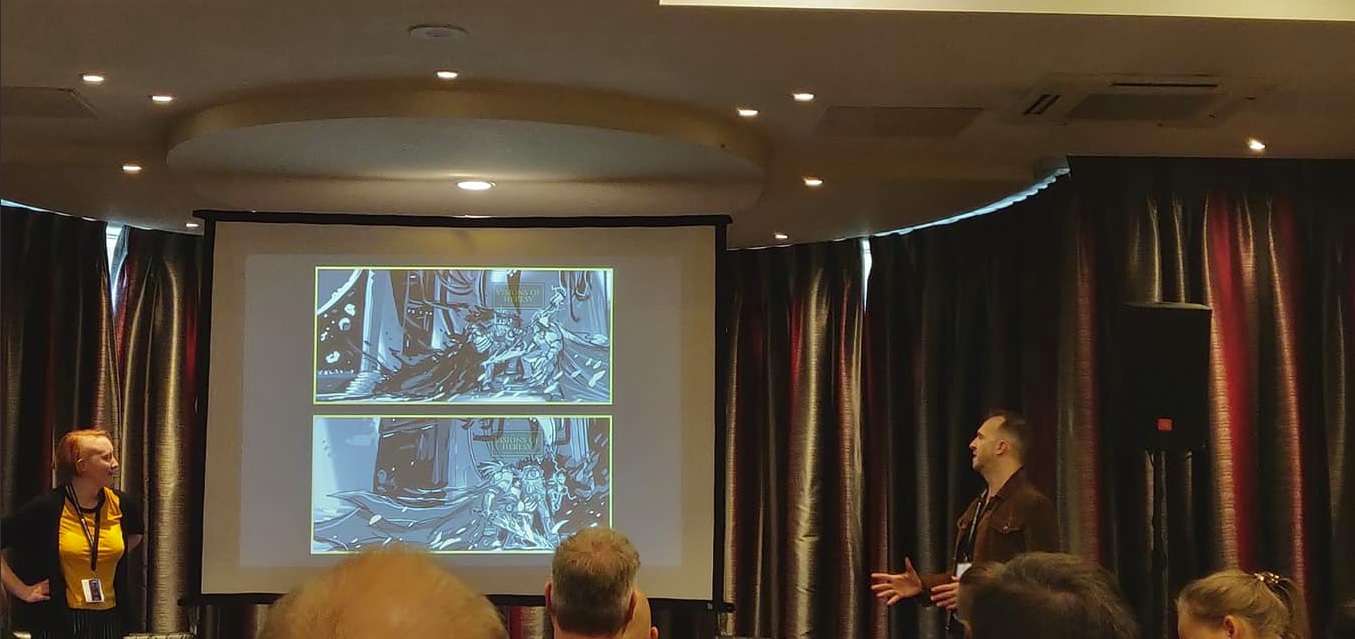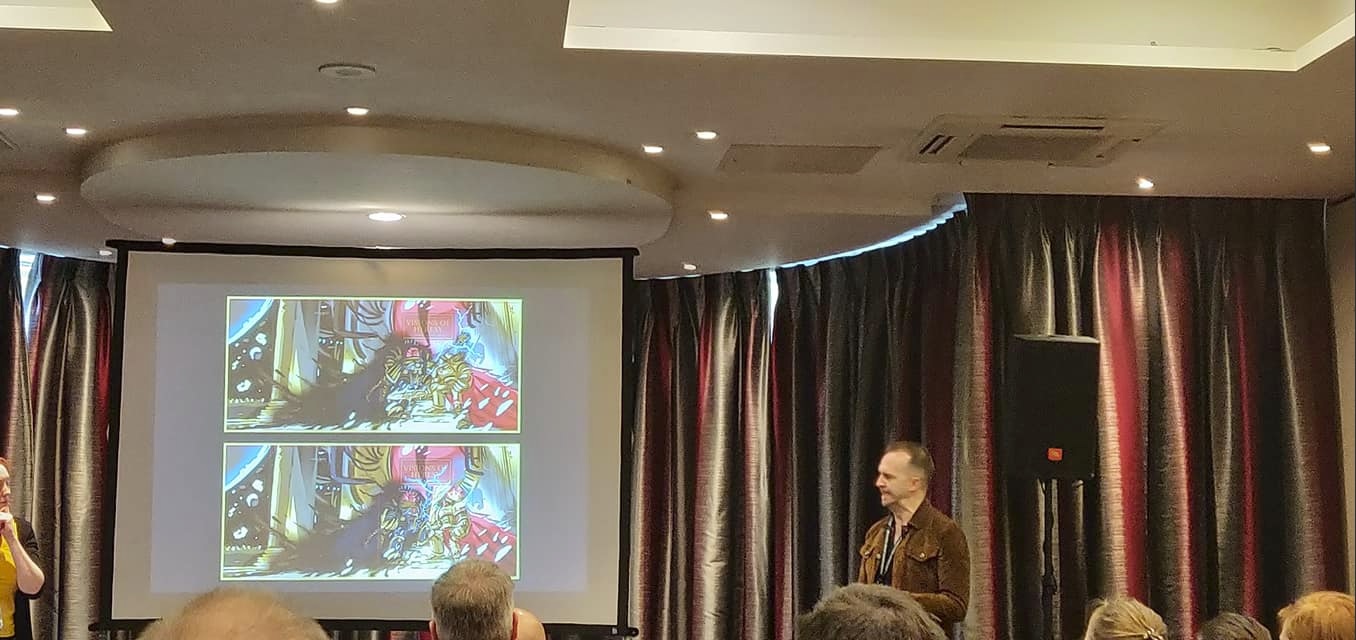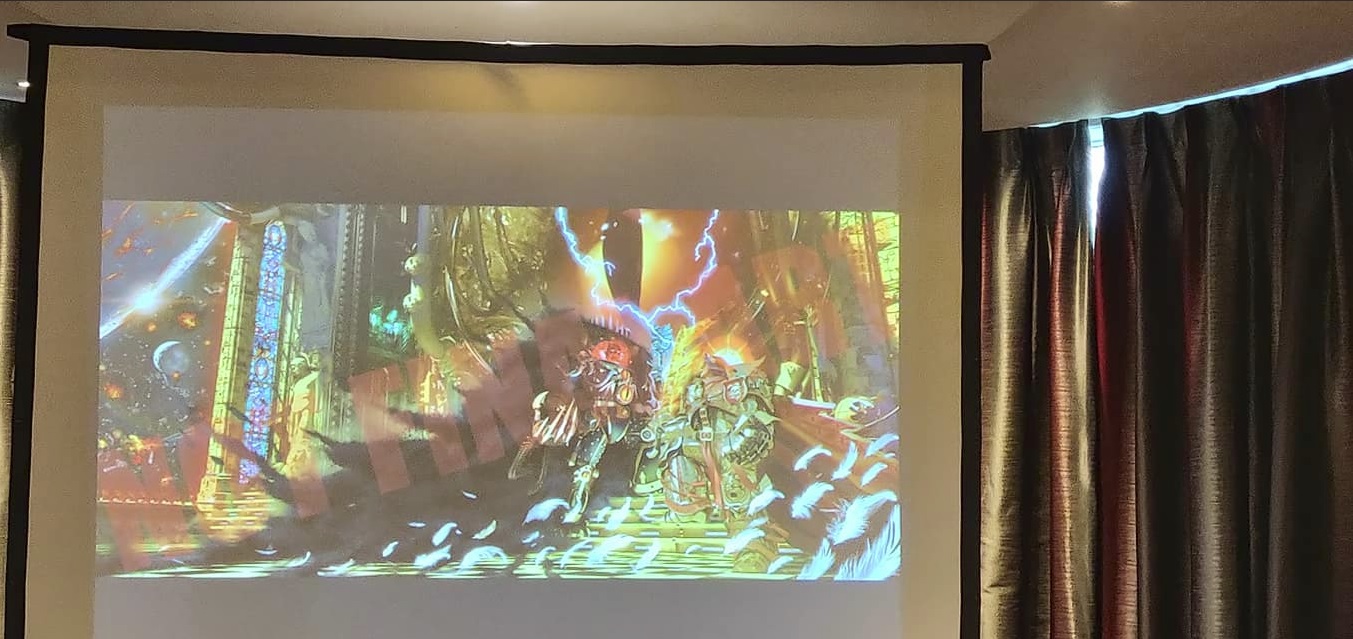 This might not be the final version but holy crap is it already looking EPIC! Also, is it just me or are those feathers flying off – you know that's a nod to Sanguinius…ouch. The image is certainly building upon the previous art work and you can see that Horus and the Emperor are locked in a battle of wills here – and we get a better look at the rest of the bridge, too.
I love that they showed some of the other WIP images – all of them look great! You can see the progression from the black and white concepts to the "Not Final" version we have at the bottom. Looking good!
With the end of the Horus Heresy books (finally) in sight, I'm glad to see they are still producing amazing artwork for the covers – but I'm also really curious to read how the final fight goes down. Maybe we'll finally get some answers to some of the age-old rumors about the Emperor's wounds and if Horus' armor really did have a chink in it from his fight with Sanguinius.